Our Top Picks For 5th Gen RAV4 Lift Kits
Get more out of your Toyota!
Looking to lift your fifth generation RAV4? Here's our top picks that we think you should check out!
LP Aventure
ReadyLift
Rough Country
Eibach
Most Fully Equipped Lift Kit Available - No Hidden Problems To Deal With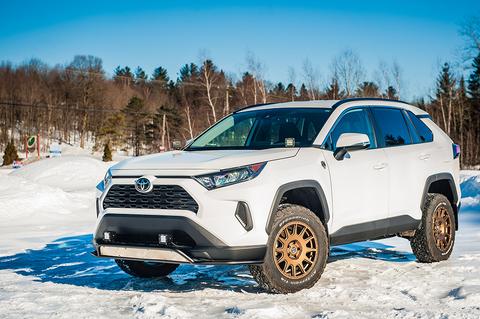 If you want to retain proper handling after lifting your 2019+ RAV4, the LP Aventure kits are very comprehensive and have a solid construction. We constantly hear people praising the quality and the overall design of these kits.
They have multiple fit and finish options for each each model and the kits come with every piece of geometry correction needed. These are awesome setups.
LP Aventure is a company out of Canada that has years of authority in the off-road and over-landing industry. They pride themselves on maintaining NHTSA and FMVSS126 motor vehicle safety standards. This means that their kits allow your Crosstrek to retain full factory safety features while providing extra all terrain capabilities.
Their 20 years of R&D means your RAV4 will handle as closely to stock as possible!
This kit has literally everything you'll need to ensure proper alignment after install including:
Gives a true 1.5″ inch lift
Allows to easily fit larger tires (245/65R17)
Camber correction built into the strut spacers for easy alignment
Aluminum subframe, spring, & trailing arm spacers to keep wheels aligned properly

TIG welded 304 stainless steel construction

All hardware needed for a full installation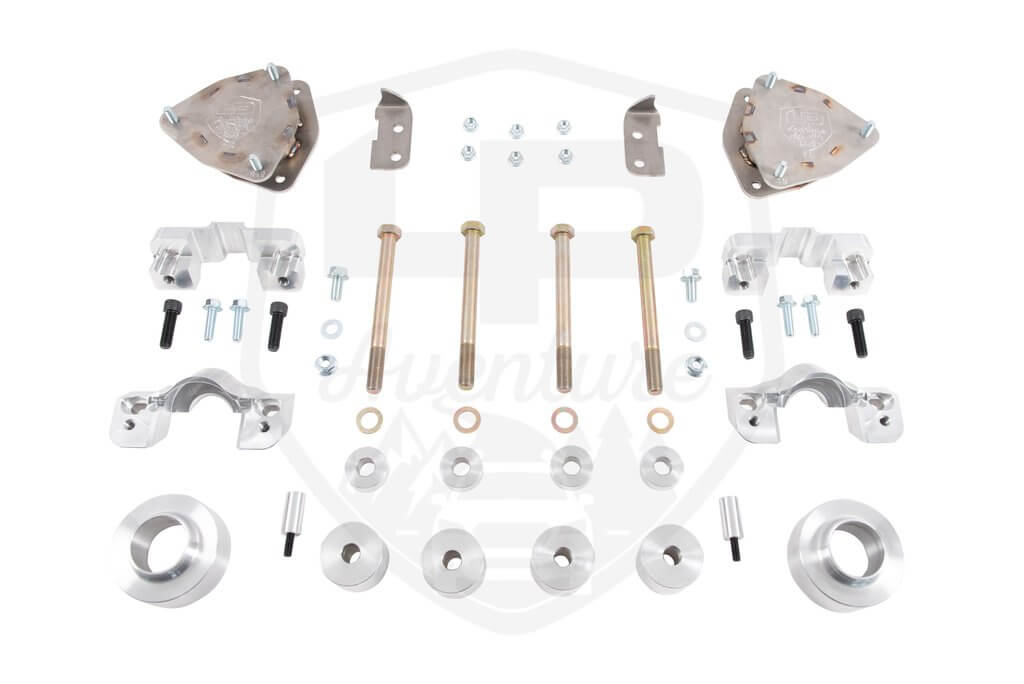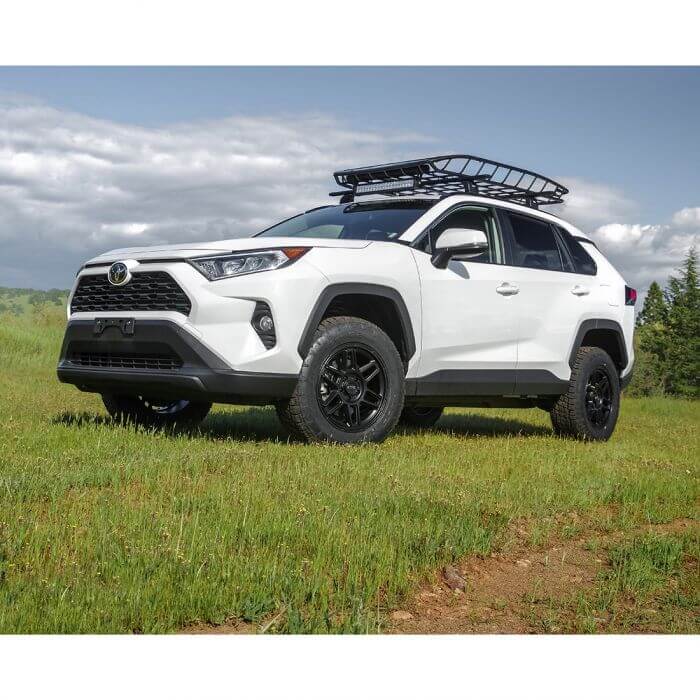 ReadyLift offers the SST 2013-2017 Crosstrek lift kit with offset spacers to help with camber/caster results.
According to the Ready Lift site, the 2 inch Crosstrek kit allows for 215/75/15 All-Terrain tires with zero rub, or 235/75/15 with slight plastic trimming. It also delivers 12 inches of ground clearance at the rocker panels.
Ready Lift has been making lift kits for trucks of all sorts for well over a decade, and now they are working to provide excellent options for SUV and crossover owners. Their kits are very straightforward and simple.
They're good for anyone who wants to lift their Crosstrek in order to fit bigger off-road tires for cosmetic purposes or light off-roading.
We do recommend purchasing sub-frame spacers to accompany your ReadyLift kit. This will help re-center your rear wheels. (Check with your vendor to see if their ReadyLift kits includes sub-frame spacers.)
If you plan to load the car up with gear for camping, we also recommend installing King springs to help prevent butt-sag.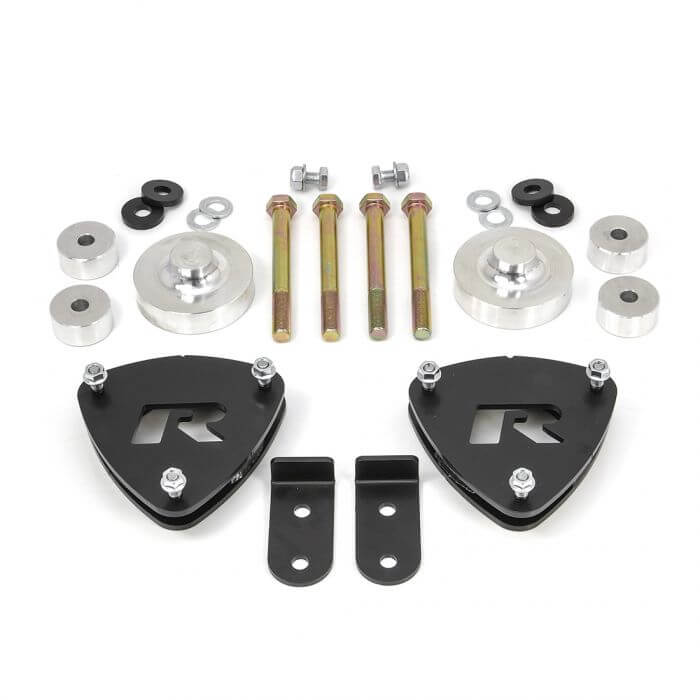 Good construction and solid hardware
Best quality kit under $400
Great customer service
Powder coated metal components
No permanent modifications necessary – perfect for leased vehicles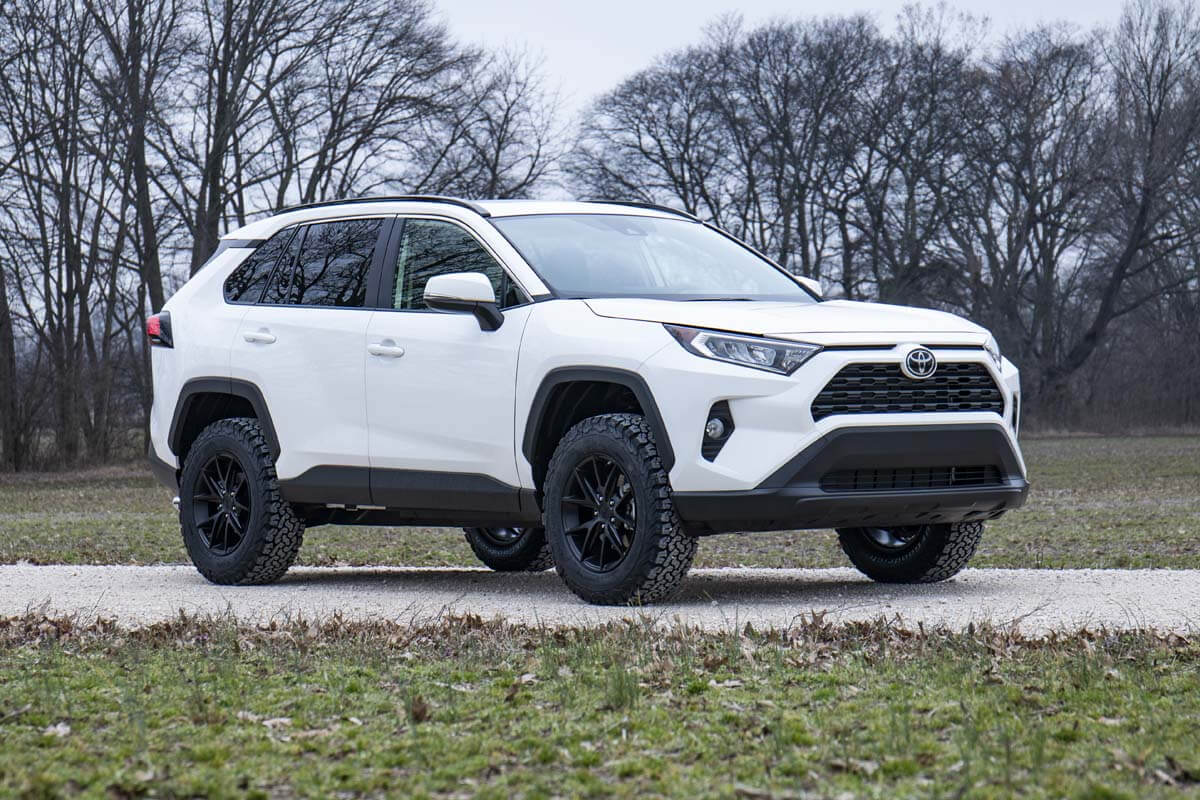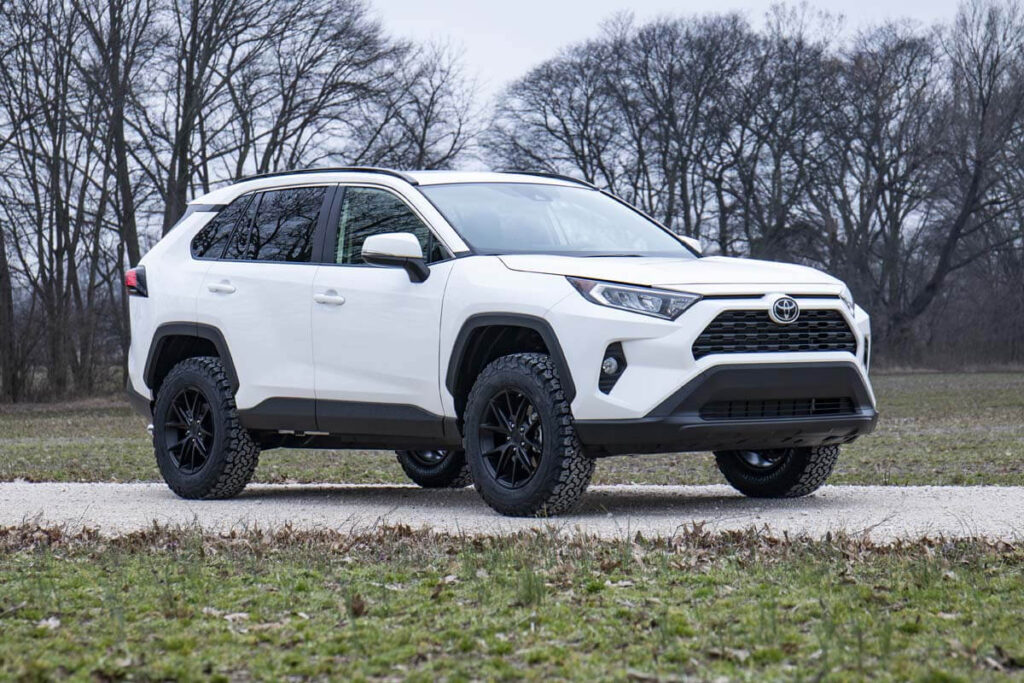 If you are on a tight budget and simply want to spend the least amount of money, the Rough Country kit might be the right way to go.
A lift kit for around $299 bucks? That's almost unheard of. It's perfect for anyone who wants to get a little extra clearance without spending a lot of money. But please keep in mind that your RAV4 may need to be equipped with additional parts to help the suspension handle the way it was designed to.
Rough Country produces off-road accessories geared mainly towards trucks and Jeeps. However, lucky for RAV4 owners, they have created kits for the later models. People have raised concerns with their quality control on some items. But we've also seen positive feedback about their lifts. We highly recommend checking them out if you are looking to get an affordable lift kit.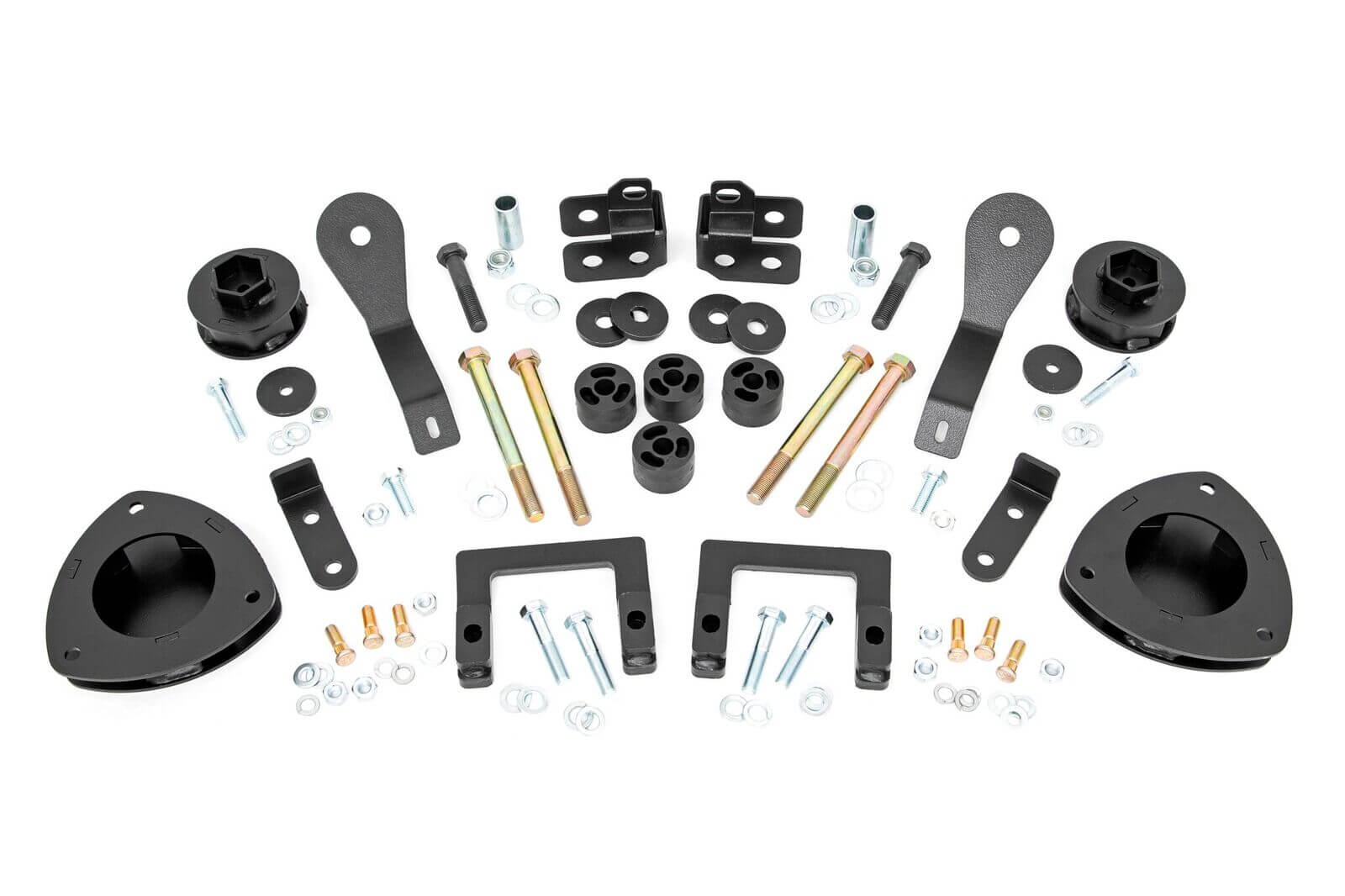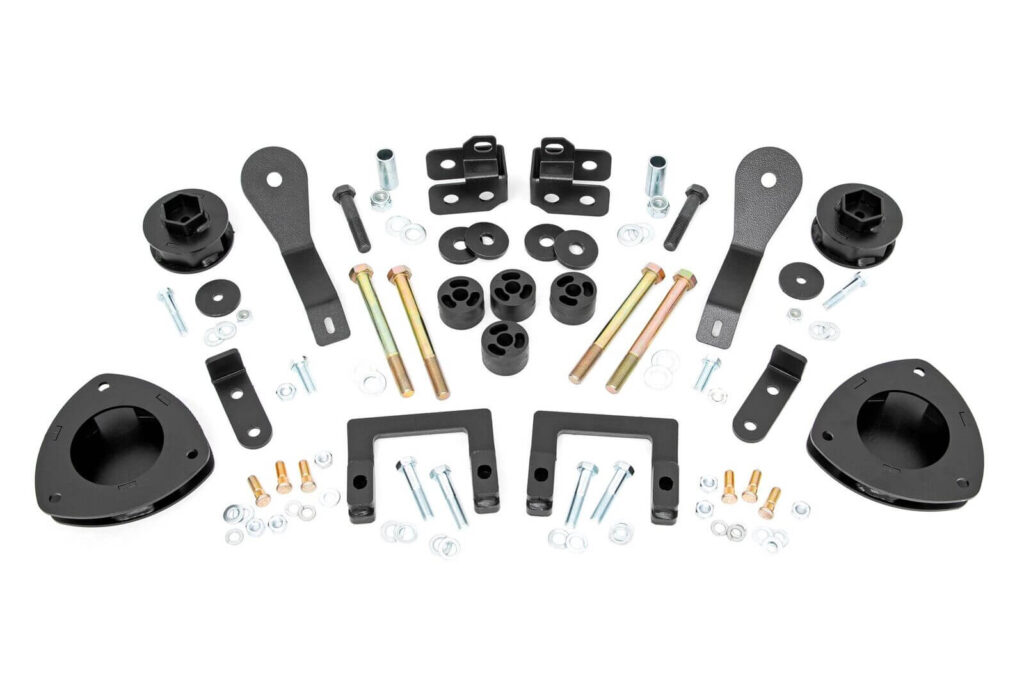 Best quality kit under $300

Strut Spacers

Sway Bar Spacers

Shock Extensions
Spring Spacers
Trailing Arm Spacers
Subframe Spacers
Subframe Support

No permanent modifications necessary – perfect for leased vehicles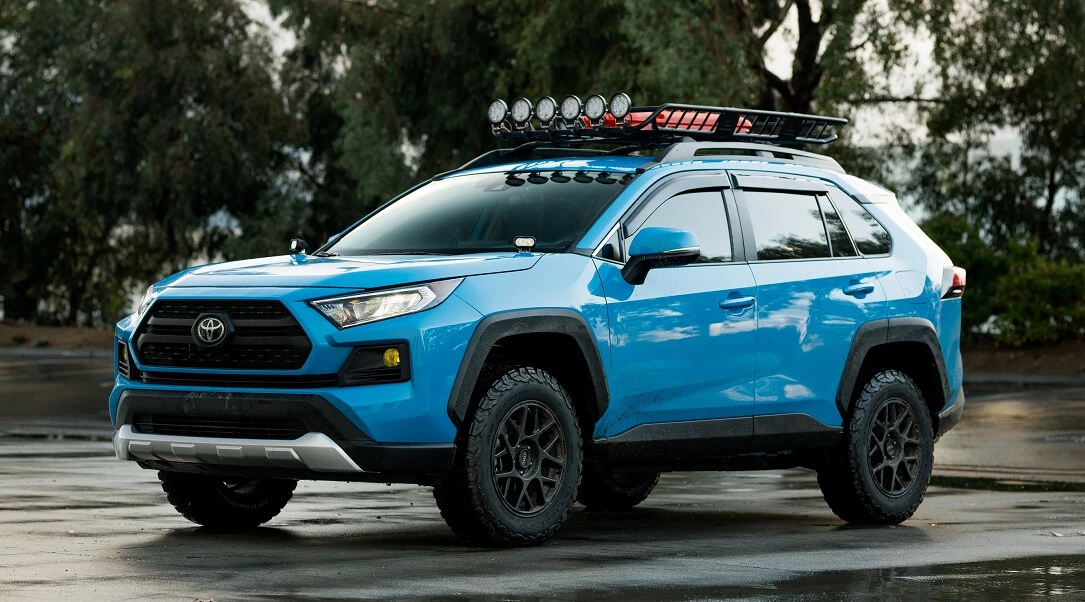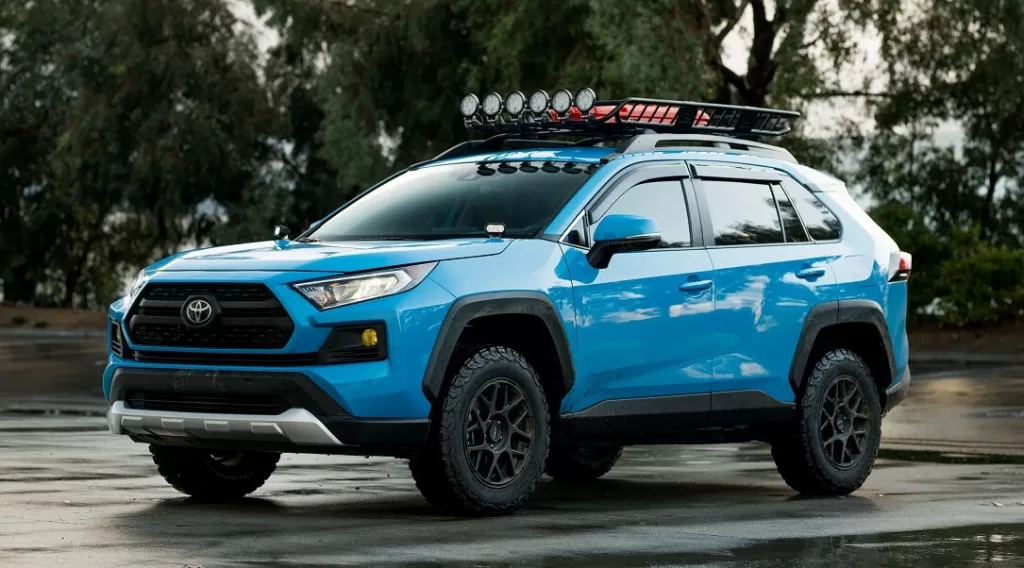 Eibach has been a trusted name in high performance suspension systems. They're a German based manufacturer but have been very active in a wide range of niches. They have offered track oriented products to the JDM community for a long time and are now heavily influencing the off-road industry.
We recommend this kit for anyone who wants a small lift without spending a lot of money. These springs are especially good for someone who's planning to carry heavy gear in their Rav4. Hiking, kayaking, and camping enthusiasts would get the most out of this simple mod.
Just keep in mind that installation will require suspension disassembly.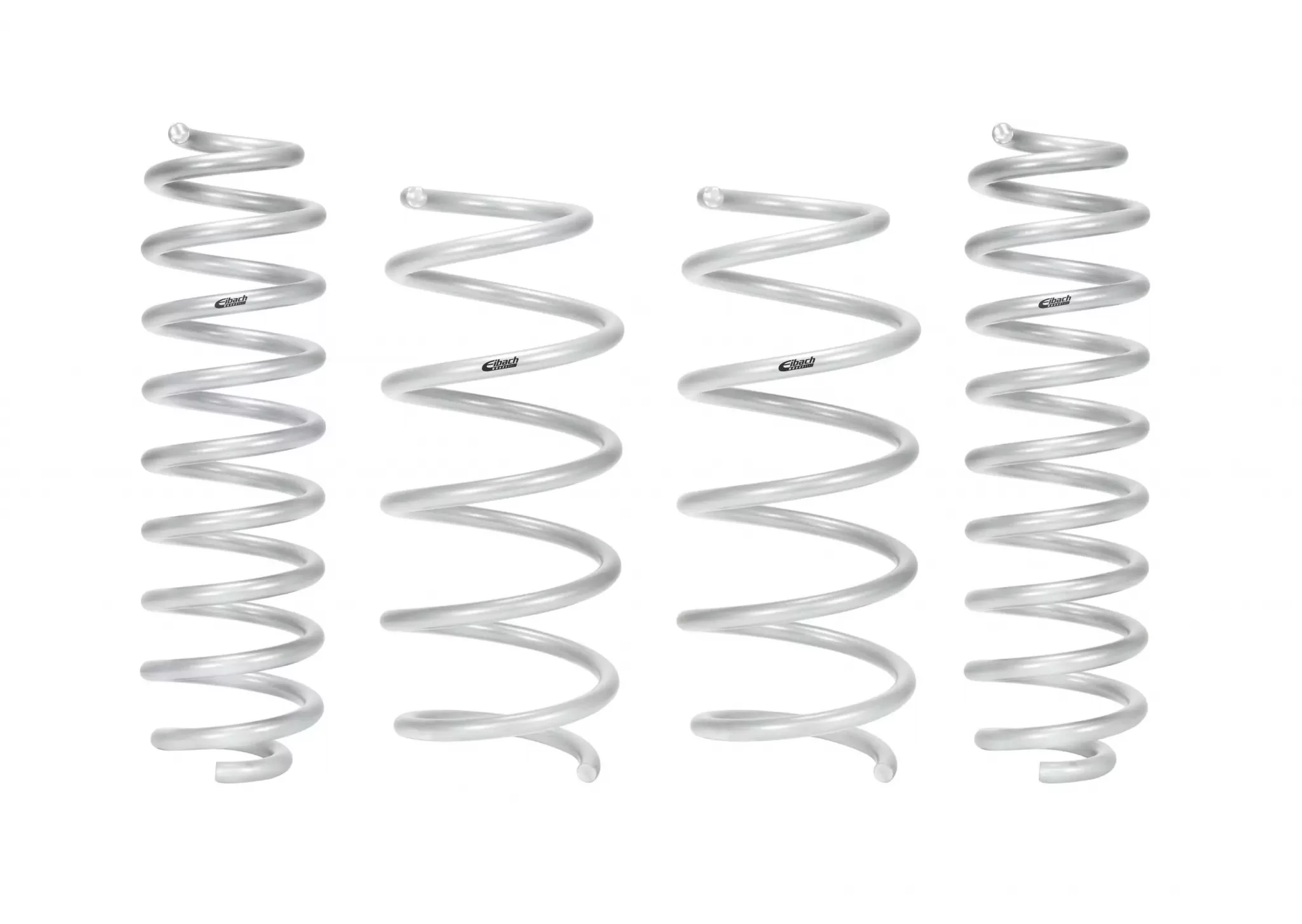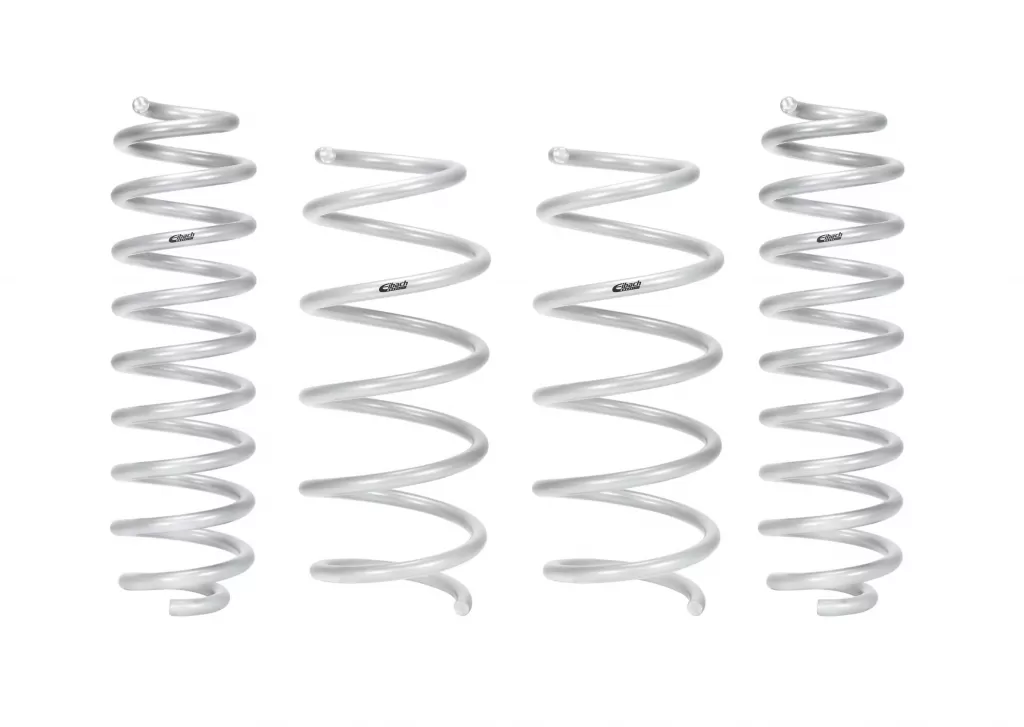 Lifts base model RAV4's 1.7″
Adds lift without compromising handling
True suspension lift
Best for people carrying lots of camping or hiking gear