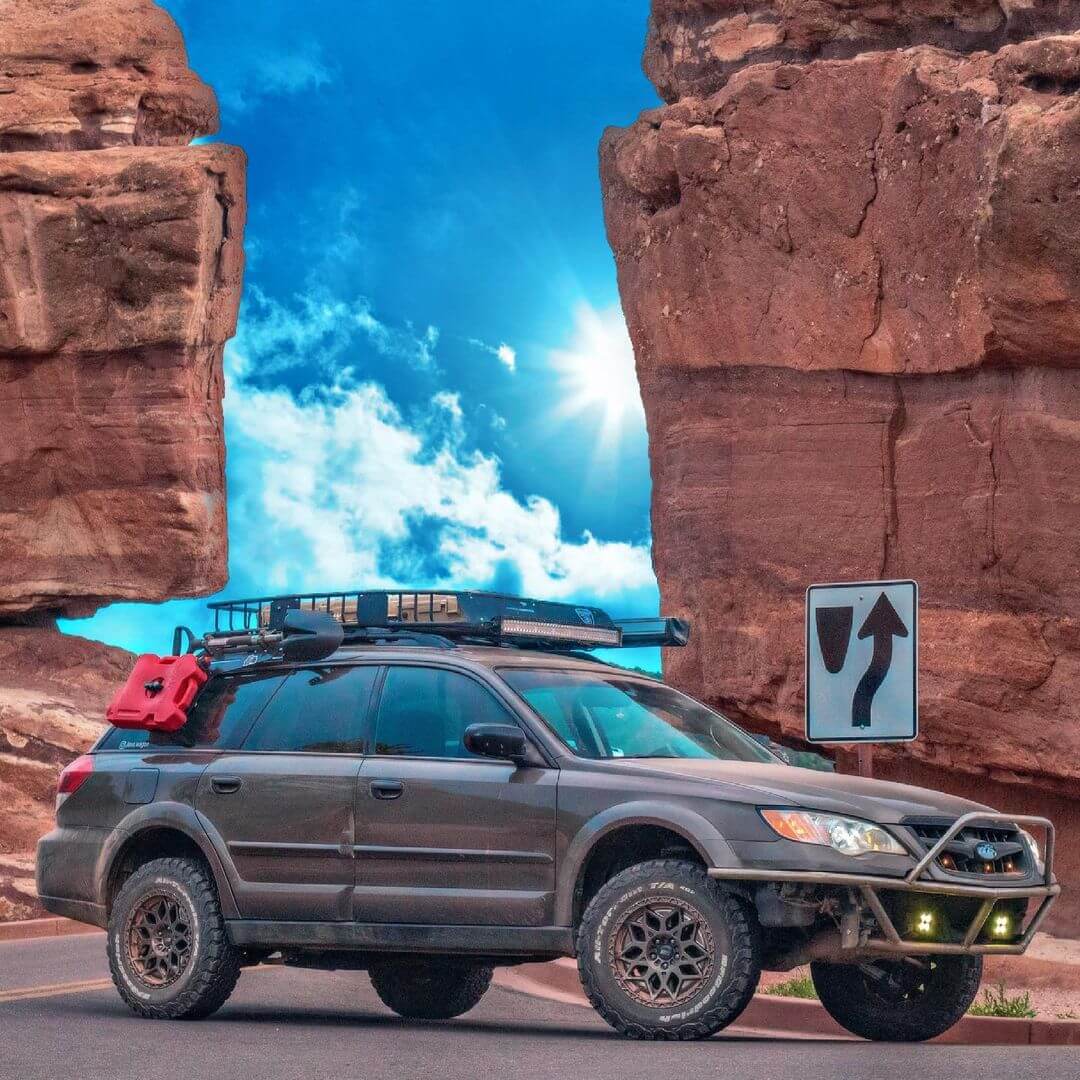 7 things that make Subarus good cars for almost anyone
Subaru has been doing business in the USA since 1968 and is considered one of the best cars to own. They have now become one of the most common vehicles in many cities throughout the country. If you visit metro areas in Colorado, Oregon, Washington, and even Arizona, you're bound to find a few in the parking lot of almost every place you go. But is this because Subarus are affordable? Is it because they're "cool?" Or is it the reputation they've built for cold weather safety? Subaru has done a lot to bolster their brand as one of the main contenders in the auto industry right here in the United States. 
It's no secret that Subaru offers several models that are proven to be safe, reliable, and overall pleasant vehicles to own. We're going to jump in and discuss some of the things that have contributed to their success and growing popularity. From practicality and reliability to branding, there are many reasons why people of all age groups continue to choose a Subaru to safely get them home in any weather.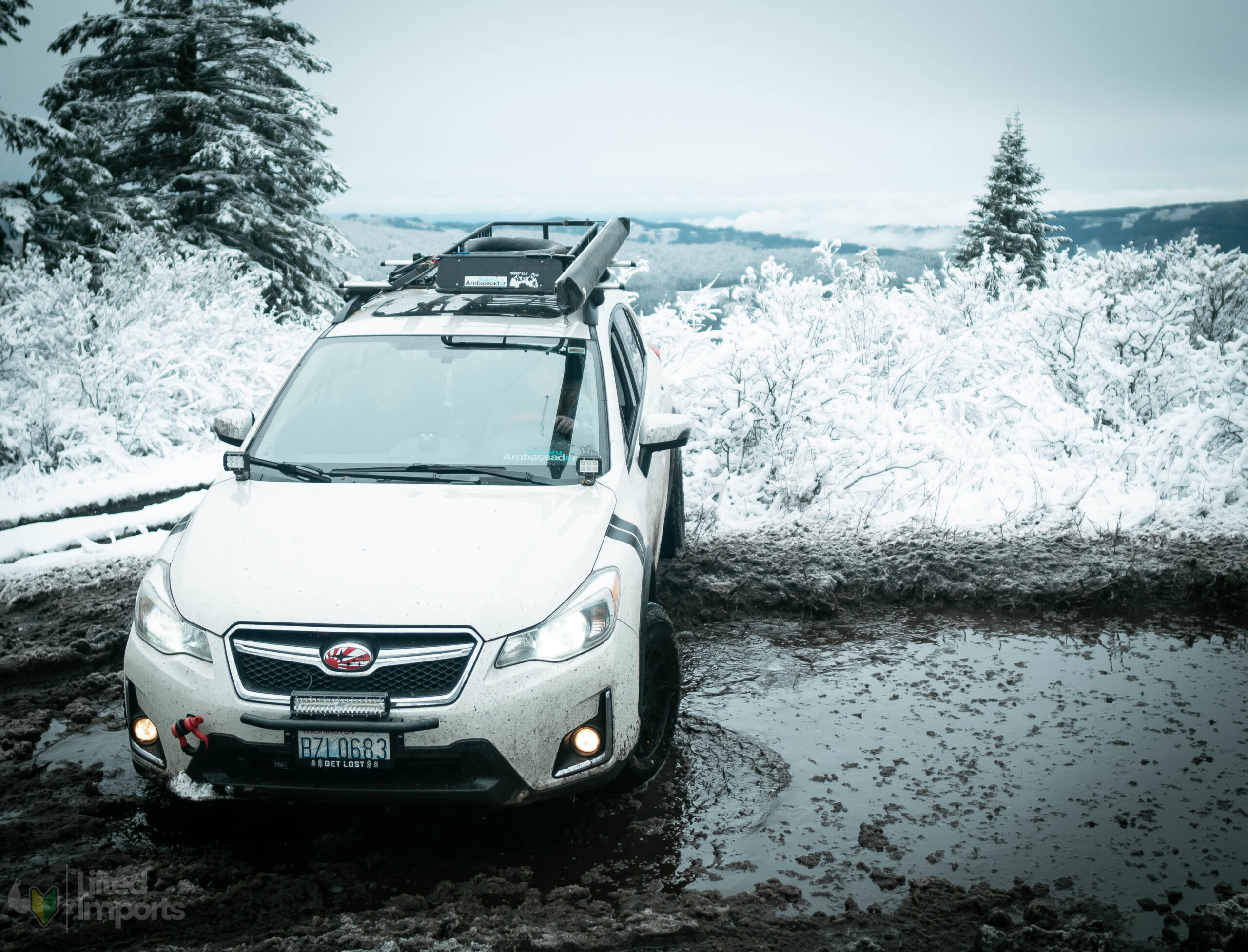 If you enter an online search about Subarus and their reliability, one of the first things you'll see is "the head gaskets will fail." During a few years in the 1990's and early 2000's, Subaru used head gaskets that were prone to premature failure. These gaskets were simply not up to the task of containing the combustion process and would slowly begin to deteriorate prematurely. The attention given to these failed gaskets was so bad that it became part of Subarus reputation. However, Subaru introduced a multi layer steel gasket that mostly solved this issue. While boxer (horizontally opposed) engines are more prone to gasket failure as a result of simple physics, this is no longer a problem that potential buyers need to be wary of in most cases. In fact, we've personally owned Subarus from the late 2000's that had original head gaskets and over 200,000 miles. Proper maintenance and coolant flushes can greatly mitigate the risk of failure. We found a really helpful article from Justin Stobb over at All Wheel Drive Auto that gives a great breakdown of the headgasket issue that plagued certain Subarus. You can visit that article HERE.
One of the most convenient things about Subarus is that they're designed to allow for easy basic maintenance. Oil changes, serpentine belts, and even alternator services are easy to do on most Subarus. When basic maintenance is easier, people are less likely to skip it and this means their car will be on the road much longer than a vehicle with years of neglect under the hood.
Maintenance on Subarus also easy because of the wide cross-compatibility between models. Since a majority of Subarus are produced a very similar platform, many of the parts are interchangeable. This keeps costs down for the owner and makes it much quicker and easier to perform repairs. It's been very rare that we've had to wait on parts to be shipped in. They're almost always available locally unless it's an uncommon part.
With most Subarus being built on a very similar platform to one another, many of the models also share engines. There are a few models that have a different motor than the rest. But for the most part, they're going to be the same or at least very similar across models. This means that Subaru isn't trying to juggle a bunch of different engine designs leaving room for quality control issues. It also makes it much easier for mechanics and DIY'ers to become familiar with the Subaru EJ and newer FA series engines in order to perform repairs.
If ease of basic maintenance and serviceability wasn't enough of a reason to purchase a Subaru, according to iSeeCars, the Impreza, Forester, and Outback all have reliability scores of over 8. The Impreza actually scores as the #1 most reliable wagon available. The ever-popular Outback is the #2 overall rated crossover SUV out of 63 competitors. Despite their small quirks and past issues, Subarus are still one of the most reliable options available. This means you'll have far less trouble keeping your Subaru on the road when compared to other similar vehicles.
The most frequent issues that we hear about now in regards to Subarus are related to the electronics. Things like glitchy screens, and issues connecting to Bluetooth are the most recurring complaints. There have also been reports of excessive oil consumption even under normal driving conditions. We check our oil during every fill up at the gas station to make sure we're not having this problem. It's a great idea to check your oil often and speak with a local dealer if you think you have a consumption problem in a newer Subaru. If it's determined that you have excessive oil consumption, there may be grounds for Subaru replacing your engine at no cost to you.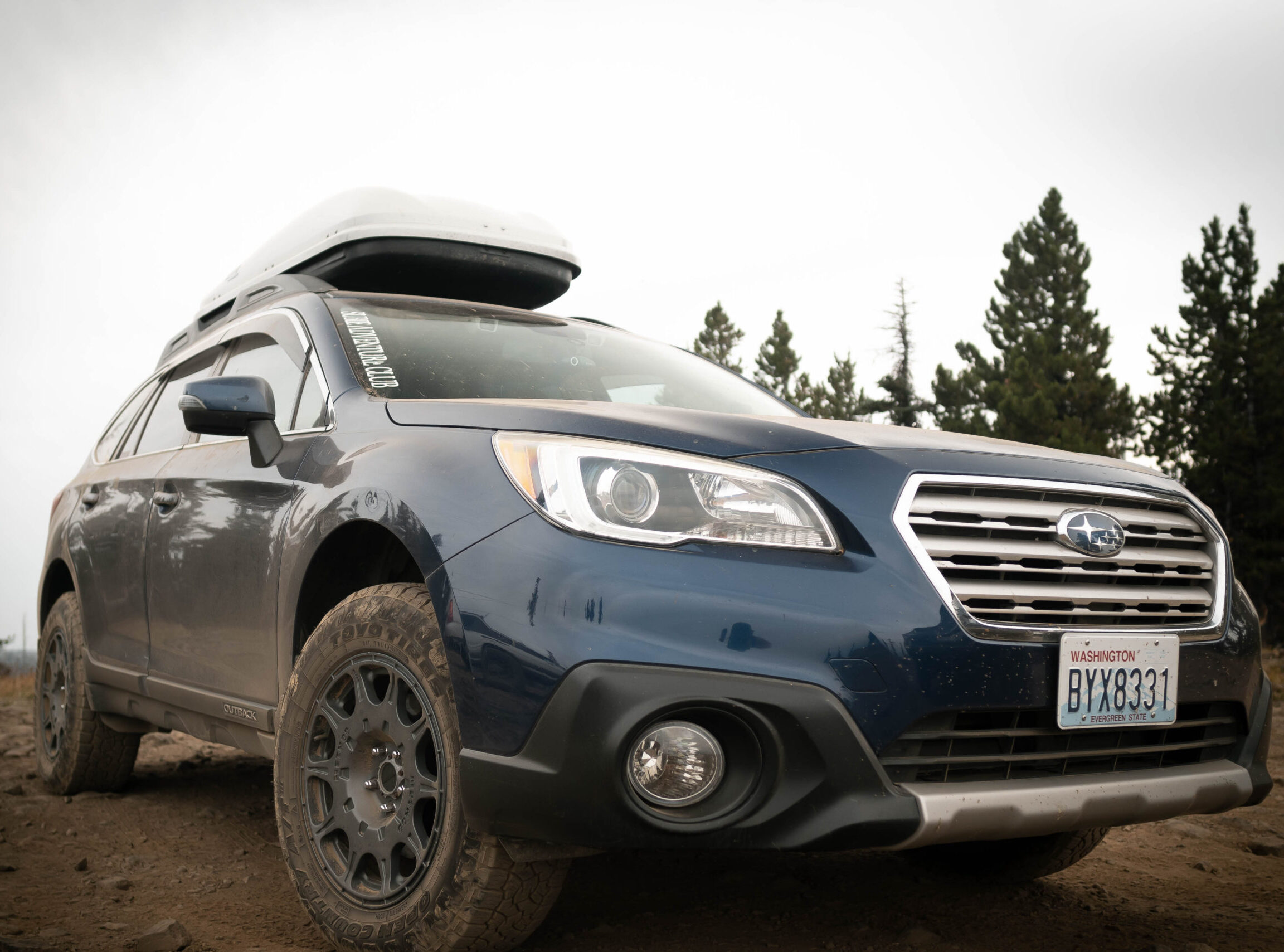 When one of our main writers first purchased a Subaru it was because of their reputation for handling slick roads and snowy conditions with no issues. In order to get up to the local ski resort without sacrificing fuel economy, he purchased a Subaru Legacy and quickly realized how superior it handled compared to any other vehicle he'd driven. This journey toward the Subaru brand is not an uncommon one. A growing number of people are drawn to these cars because of their ability to take on rutted forest roads, snow, ice, and rain with no issues.
Subaru's symmetrical all wheel drive system is more effective than anything else we've driven. With quick power distribution to all wheels, and a very balanced feel, Subaru has become synonymous with safety and capability. The symmetrical all wheel drive system actually means that the drivetrain is almost a mirror image of itself on both sides. The engine, transmission, and differentials are perfectly balanced and don't create unpredictable handling conditions. 
The fact that Subaru uses a boxer engine configuration also means that the center of gravity is much lower which provides a sportier feel and contributes to an overall feeling of control in the event of a dangerous situation. It even adds to the physical safety of the car. In the event of a serious collision, the boxer engine is designed to lay flat in a way that allows it to easily break away and pass below the vehicle instead of entering the cabin causing fatal injuries. There have been rare instances where a Subaru engine and transmission have completely broken away still mounted together during an accident. This collision with a parked car in Utah is an example of this engineering in action.
In addition to fantastic handling and engineering, Subaru has not only gained a reputation for safety – they've got the credentials to back it up. In 2022 they earned six IIHS Top Safety Pick Awards for that model year line up. Most notable is the Legacy's 17 year streak of Top Safety Pick Awards and the Impreza's 15. There's no doubt that you can comfortably put your most important people in a Subaru and know that they'll be protected in the rare event of a collision.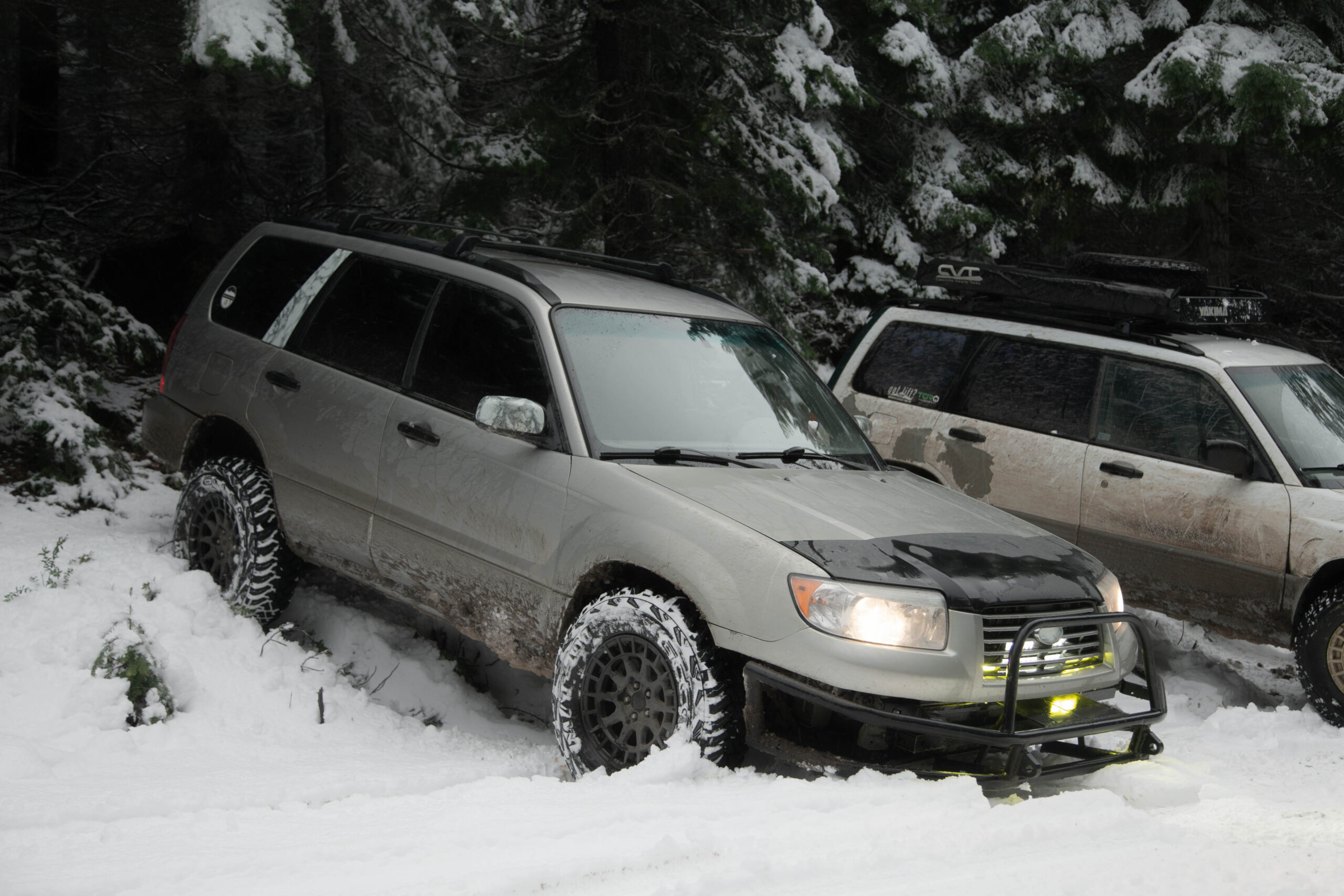 The fact that Subarus perform well in snow could be placed in the section above. However, we felt that this deserved a section of its own since it's one of the places that Subarus really sell themselves. Most people who are looking for a winter commuter immediately think of Subarus – and for good reason.
The Subaru symmetrical AWD system helps keep the vehicle pointed straight ahead while delivering power in a smooth manner. We've used our Subarus during ice storms, snow storms, and even on deep snow covered off-road trails. When paired with a set of snow tires, a Subaru is nearly unstoppable and is one of the safest options available for winter driving.
Many owners have reported driving a completely stock Subaru on snow tires through over a foot of fresh snow without any issues. We really appreciate how the high clearance and independent suspension design allows the car to push through deep snow without getting caught on bulky differential housings that hang low to the ground.
Newer Subarus that have X-Mode will find that this feature comes in very handy in low speed situations. When someone is trying to slowly climb up a steep icy driveway, the X-Mode button will help your Subaru pull right up it.
Capable Of Mild Off-Road Driving Straight From The Factory
Almost every current Subaru comes from the factory with 8.7 inches of ground clearance. Avoiding large rocks and ruts on dirt roads is a breeze in these cars. Even without a lift kit many people are finding that they can explore a wide range of terrain in their Subaru.
The all wheel drive system also makes it very easy to drive on slick mud, loose gravel, and even steep rocky trails. Having AWD and X-Mode gives drivers the peace of mind knowing that they won't easily get stuck miles from home.
In addition to their already capable lineup, Subaru's Wilderness Edition vehicles offer a formidable off-road option that can handle some entry level 4×4 trails with ease. They arrive from the factory with a small lift, aggressive all-terrain tires, and an off-road version of their CVT transmission.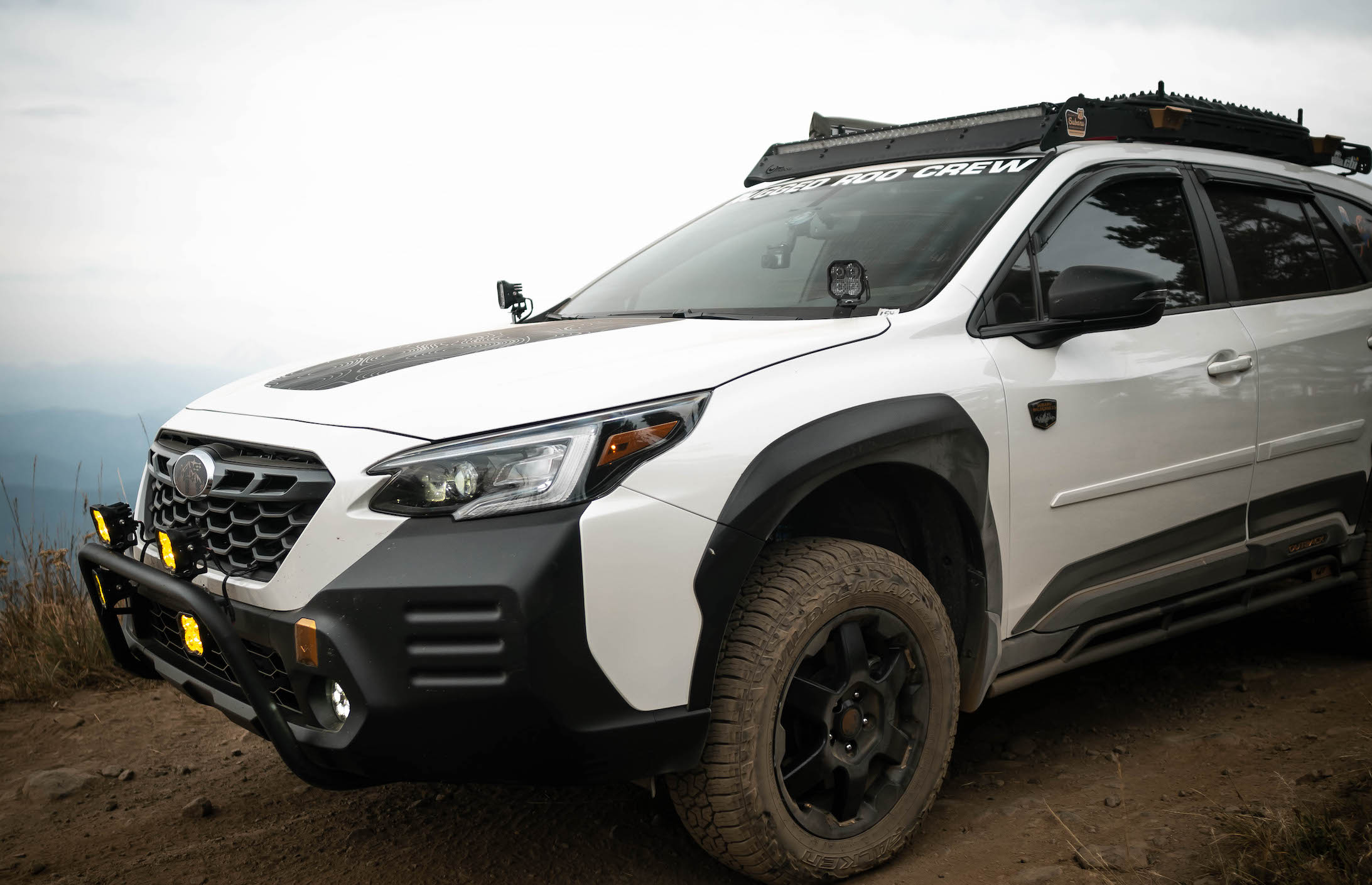 Something we always look for when purchasing a car is the availability of aftermarket parts. Whether it's off-road parts, performance parts for more power, or even just cosmetic accessories, there are a good number of manufacturers making stuff for Subarus. This means that as you begin customizing your Subaru, you'll be able to find exactly what you need to build it into the car you envisioned when you bought it.
We really appreciate that there are a huge selection of wheel options, lift kits, lowering kits, and even skid plates made specifically for Subarus. Our Subarus usually get driven off-road and finding a lift kit for them is easier than ever when compared to some of the other options in their class. There are at least ten reputable companies making lifts for them now. We've seen front bumper guards and winch mount bumpers available as well. This eliminates the need to spend a lot of hard earned money on custom work. Yes, many of these parts are costly. But they're much more affordable than paying a fabricator to design and build something similar.
There are also a huge number of experts in the performance department. Companies like Perrin, Cobb, Nameless, and MAP make vehicle specific power mods like exhaust, intake, and turbo parts. Whether you're a track person or an off-road enthusiast, having some extra power and a proper tune is helpful. With Subarus it's a well-known and very accessible avenue to explore in almost all areas of the USA.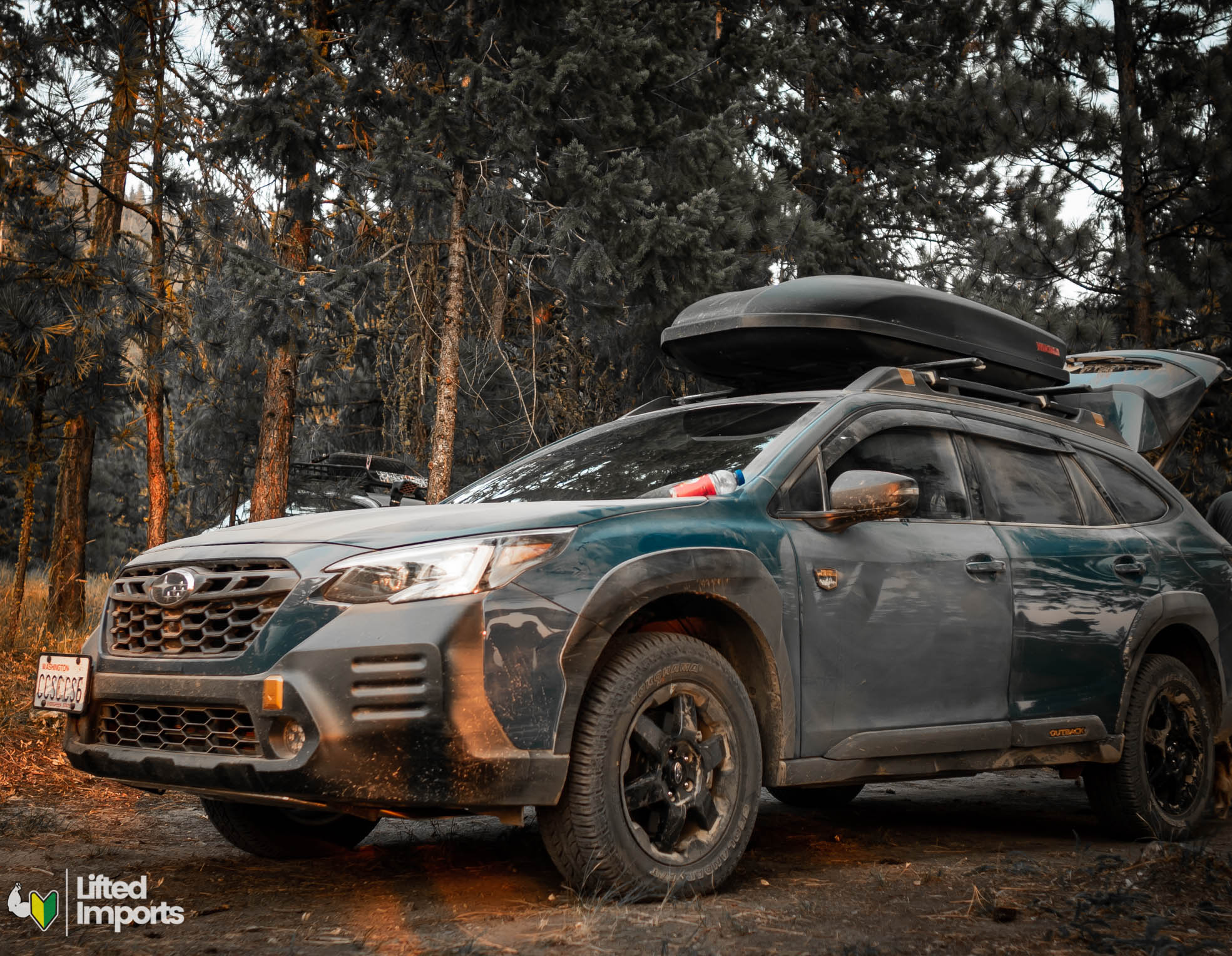 This may seem a little odd to include. However, the group of people who consider themselves Subaru enthusiasts are among some of the most supportive folks we've ever known. For some people it provides a sense of comradery that can make the ownership experience much more enjoyable. It doesn't matter your age or background, there's a spot for everyone. On some of our cruises we've had young college students on the trails alongside 50 year old medical professionals.
From car meets to getting helpful advice, we've enjoyed it all. It's not uncommon for a fellow Subaru owner to take time out of their day to go help someone with a challenging repair job. We've personally received a lot of help from local Subaru group members with troubleshooting engine problems. We've also been the ones to offer help or to leave the house at 10pm to go rescue a stuck vehicle in the forest. Becoming part of the Subaru community has been one of the coolest adventures we've had.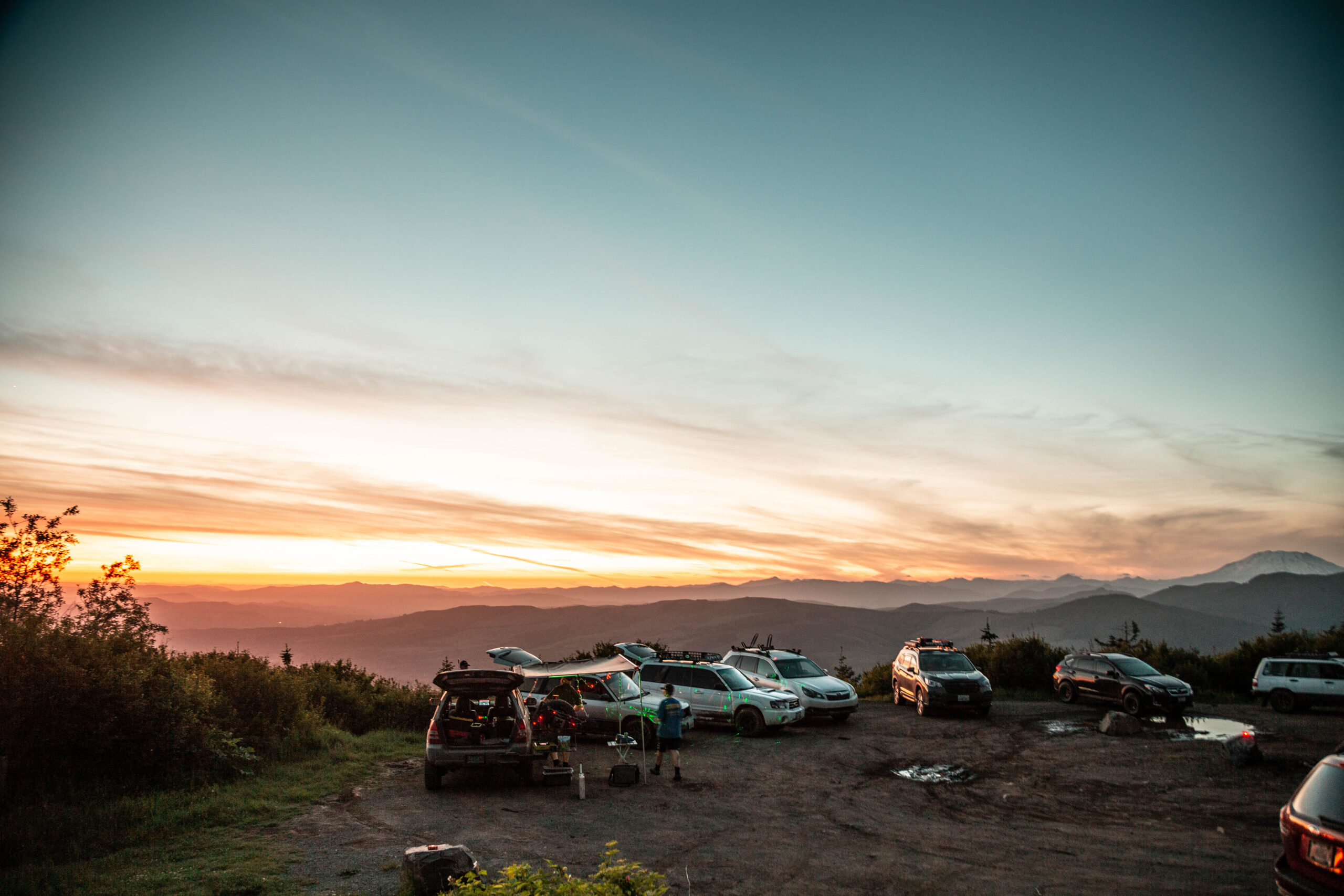 The amount of value that a vehicle retains can be a double-edged sword. If the resale value is high, you pay more on the way in but don't lose as much when you upgrade. If it's low, you don't see as much of a return on your money even if your entry cost wasn't high. However, we think a high resale value is a sign of overall quality and demand.
Subarus have a history of high resale value throughout the years. In 2022, the Subaru Crosstrek was voted the number one best resale value SUV by Kelly Blue Book. In five years, it is predicted to still fetch 52.3% of its original sticker price. The Forester and Outback were number two and three respectively. This speaks volumes about Subaru's quality and practical utility.
If you purchase a vehicle with a high resale value, you will have a much easier time trading it in or selling it private part when you decide it's time to upgrade. In the event that a person needs to cut their expenses and sell their Subaru, they will be able to retain more of their initial investment (Please note that we don't consider vehicles an actual investment in most cases.)
In conclusion, there are a ton of things that make the Subaru ownership experience a pleasant one. These are the biggest factors that keep us loyal to the brand and hope they're helpful. They've been fantastic cars for us over the years and we don't see ourselves ever being without one. If a new Subaru is something you're considering, we highly suggest taking a test drive and seeing how it fits your needs.