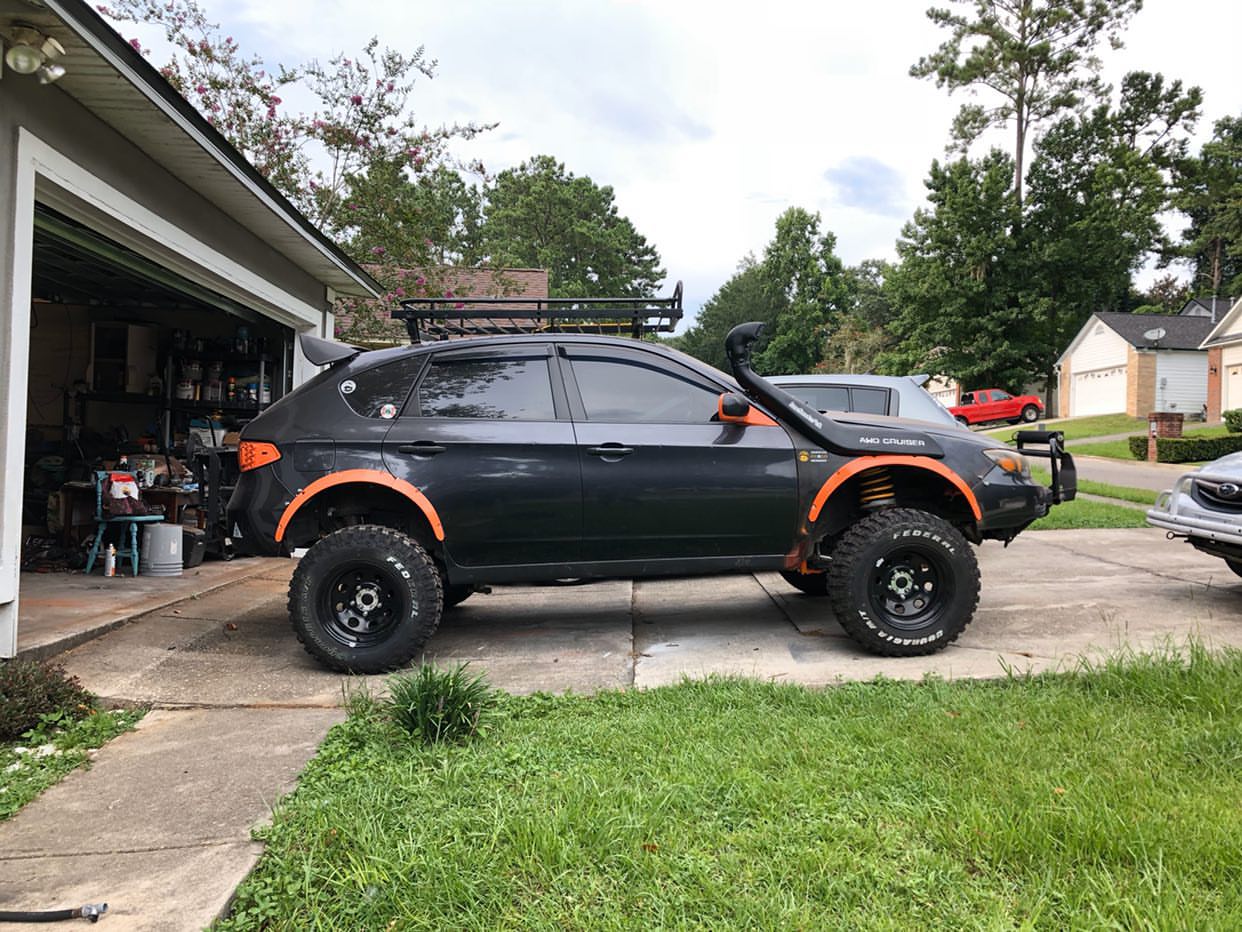 Best Lift Kits For 2008-2016 Subaru Impreza
Our Top Picks For Best 2008-2016 Subaru Impreza Lift Kits:
The Impreza has been around almost three decades now and is still a top seller for Subaru. However, in recent years it has become extremely popular to lift Subarus. Whether you want to turn your Impreza into a dedicated trail car, or you just need an extra inch of ground clearance to get you to the trail heads a little easier, there are some really great options. This helpful article should point you in the right direction for making a good decision on your lift kit purchase.
Something to keep in mind before getting started: Some of the kits are interchangeable between years. However, some of the companies specify different kits for the various body changes throughout 2008-2016. Make sure you check with each manufacturer before ordering to confirm the correct fitment for your vehicle.
(Best Overall Value For Quality)
If you own a 2012 or newer Impreza and want something super straightforward, the LPA kit might be exactly what you need. The price and completeness of these kits is hard to beat.
LP Aventure is a company out of Canada that has built a solid reputation in the off-road and over-landing industry. They pride themselves on NHTSA and FMVSS126 motor vehicle safety standards. This means that their kits allow your Impreza to retain full factory safety features while providing extra all terrain capabilities. This can be helpful if you ever need to make a warranty or insurance claim.
Pro Tip: If you're handy with a paint can, you can order the raw metal version of this kit and paint it yourself. Be aware though, we don't recommend running a raw metal kit without applying a protective coating. The powder coating that they offer from the factory serves to protect the kit and your car from rust.
2. Anderson Design Fabrication
(Great Value For A Quality USA Built, Fully Equipped Kit)
The guys over at ADF have been making Subaru lift kits for years. The quality of their products is top notch and they offer multiple variations for the Impreza. They have economy lift kit, and premium packages that includes everything needed for a proper lift. The guys over at Anderson Design are always happy to help guide you to the best kit. We would highly suggest checking them out.
**We have used ADF kits on our cars multiple times. We have had great experiences with them!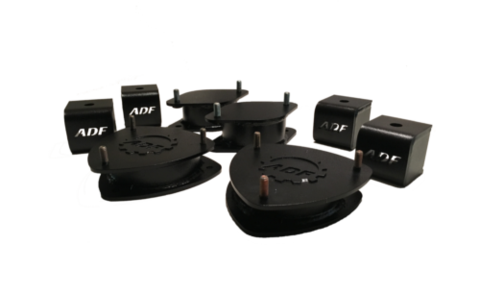 3. Subtle Solutions Impreza Lift Kits
Subtle Solutions have been creating comprehensive lift kits for Imprezas for years. They have kits available for all years and trims.
We really appreciate that they offer kits for all budgets and applications. Whether you need a basic 1″ budget kit, or you want a 2″ full kit with realignment components, they've got you covered.
Highlights:
CNC machined aluminum & HDPE kits
Basic budget options
Made in the USA
Full kits include all necessary parts to retain factory handling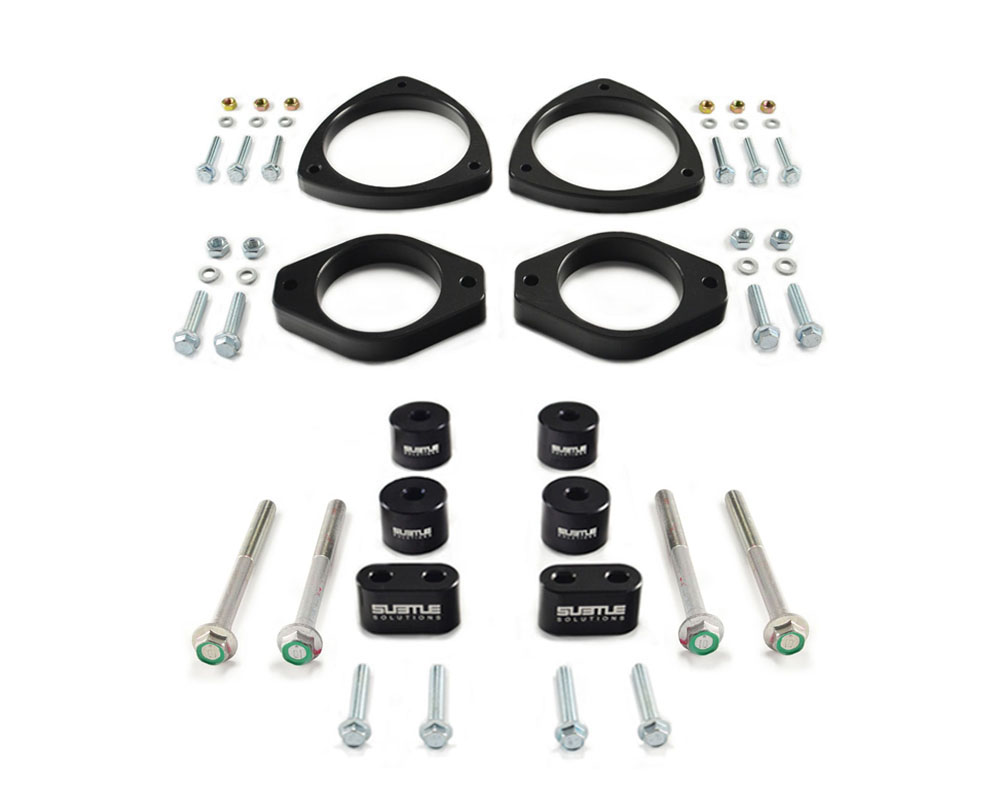 Check the current price on their site:
RalliTek is an Oregon Based rally/performance shop that's been on the forefront of creating cutting edge parts for all Subaru models for two decades. As partners with one of the most prolific Subaru tuning shops, PRE, they have a heavy presence and knowledge base in all areas of Subaru culture.
Highlights:
3/16" MIG Welded Steel Construction
Alignment Corrections Designed Into the Front Spacers
Hammered Blue Powdercoat
Multi-Link (Rear Subframe) Spacers Included
All Hardware Included
If you're just looking for the cheapest possible option to put a little extra space under your Impreza, the TEMA 4X4 kit may be a good option. For under $120 you can lift your car a full inch and get further on the trails.
Since it's just a 1 inch spacer kit, it can be installed extremely easily by most trained DIY'ers with basic tools.
We would recommend this kit for hikers and skiers who just want a tad bit more ground clearance.
Check the current price on Amazon: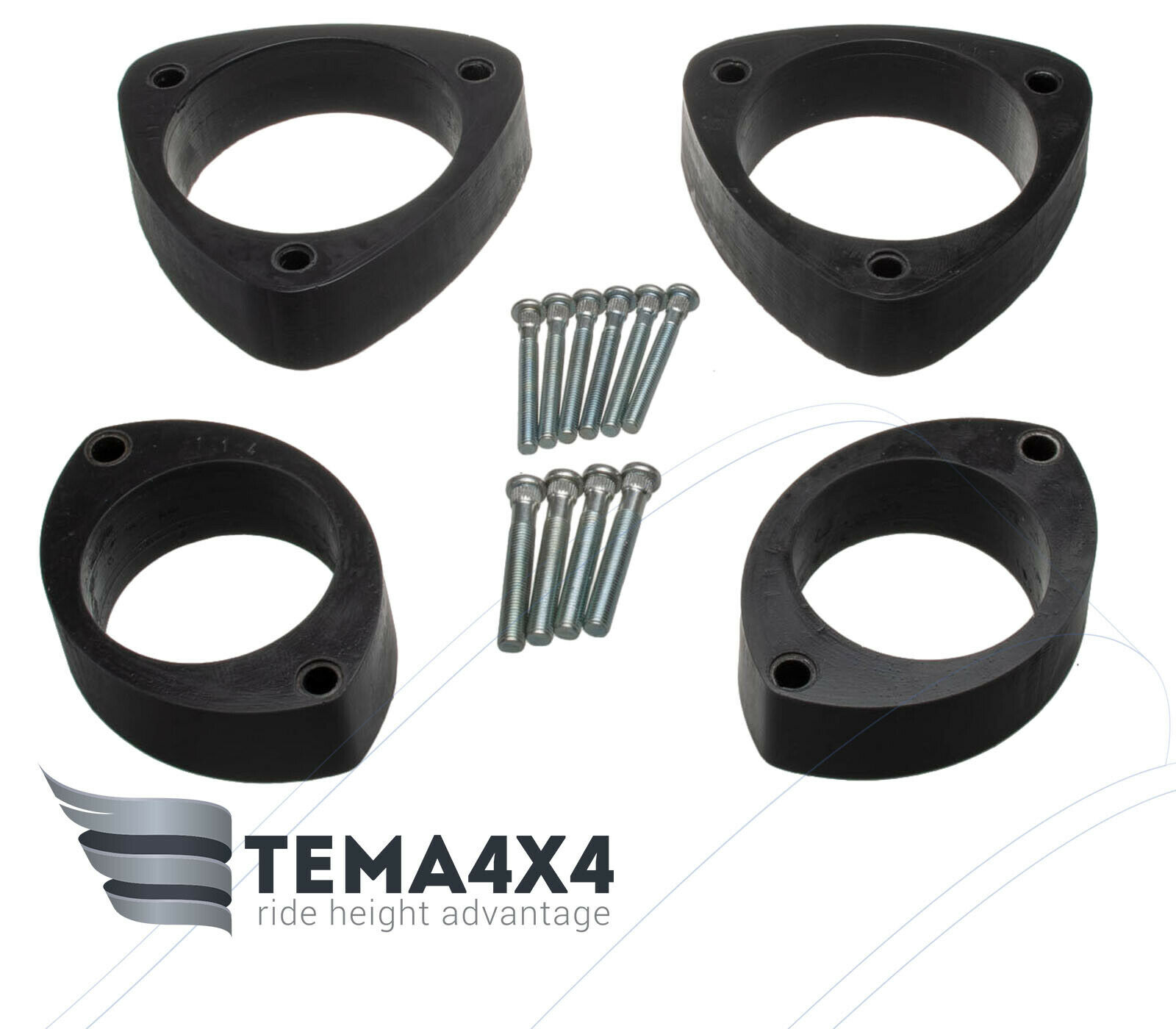 Other Articles You May Find Helpful: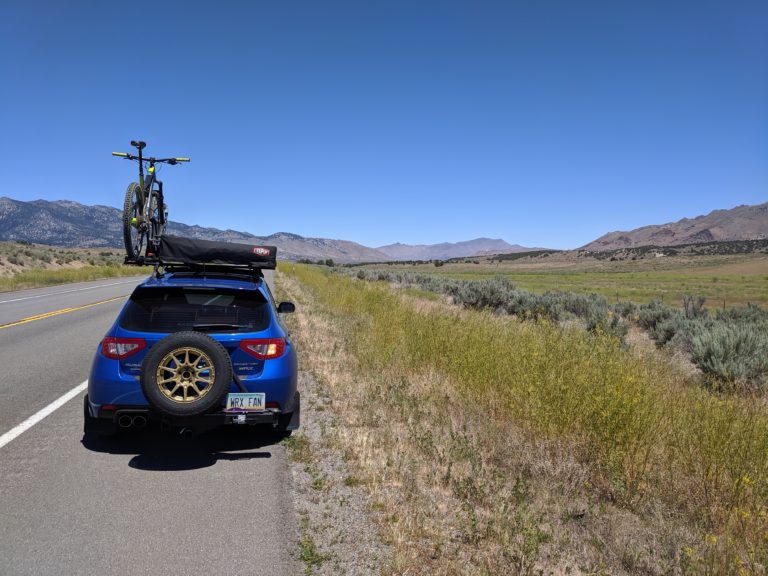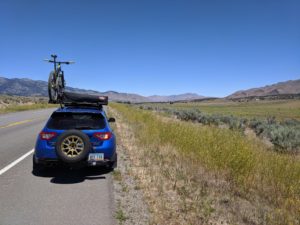 Uncategorized
The information on Lifted Imports is strictly for educational purposes. All installation should be done by a professional.
As an Amazon Associate, we may earn from qualifying purchases