The Ultimate Off-road Tire Guide For 2019-2020 Toyota Rav4
Whether you have a lifted or a stock RAV4, there are multiple tire options for anyone looking to get more off-road capability. Upgrading to an all-terrain tire can make a world of difference in muddy, rocky, and wet  situations. You can also gain up to a half an inch of ground clearance by simply upgrading your tires!
In this article we'll help walk you through some of the best options available for your Toyota RAV4 and hopefully set you on the right path.
Stock Tire Size On Most Rav4 Models:
Stock Tire Size: 225/65R17 – 28.5 inch diameter
Biggest Tires You Can Fit On Your Rav4:
Biggest size that fits without modification: 245/65/R17 – 29.5 inch diameter
You may be able to fit a tire larger than 29.5 inches, but it would likely require cutting your vehicle's wheel arch trim and making small cuts/and or bends to areas inside the wheel well. We do not recommend doing this unless you are a professional.
This tire will fit on your Rav4 without any lift and will not rub. Running this tire size is a great way to get extra clearance and more sidewall for the best off-road performance.
We always advocate for running as small of a wheel as possible. While you can easily use an 18 or 19 inch wheel, your Rav4 will handle much better off road with a smaller wheel. Having more tire vs. wheel means there will be extra "cushion" between you and the road. It will also add a lot of strength to your tire and help prevent blowouts and sidewall failure. Many people opt for a 17 inch off-road wheel.
We have compiled a list of the best all-terrain tires that are available in this size for your Rav4. They are ranked in no particular order and are all great options.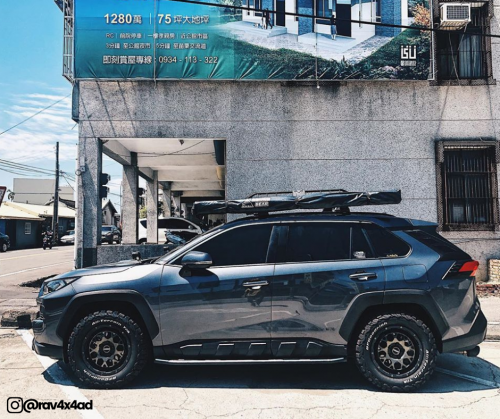 Best All Terrain 17" Oversized Tire Options For Toyota Rav4:
What does a 245/65R17 look like on the Rav4?
This is what the 29.5 inch tire looks like on 17's. We think it looks fantastic and is very daily drivable.
Best Stock Size Off-Road Tires For Rav4:
Photo Credits: @shoota0801, @rav4x4ad check them out on Instagram!
Disclaimer: Lifted Imports cannot be held responsible for any modifications made to your vehicle or any negative outcomes you may experience. Please consult with a professional before installing any aftermarket parts on your car and before making any modifications.
As an Amazon Associate, we may earn from qualifying purchases
Articles You May Find Helpful: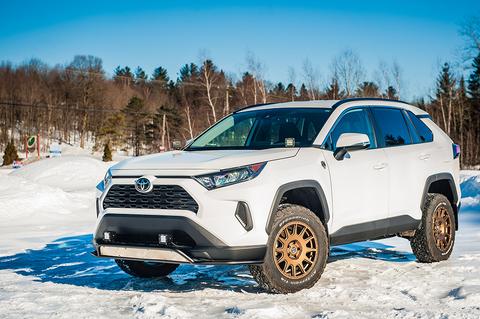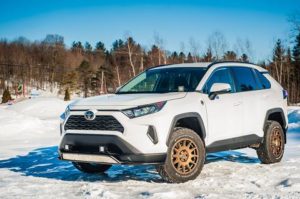 Lift Kits