The Best Lift Kits To Help Your Rav4 Keep Up With The 4Runners
Truth be told, we love the Rav4. With multiple power plant options, ample interior room, reliability, and optimal MPG, the Rav4 has a long history of serving thousands of loyal Toyota customers.
But you're here because you want to lift your Rav4 and make it more capable off-road. We definitely think that's a great option if you want to access more of the world and have fun in your car. Check out these companies that are producing great lift kits for your car.
Top Pick For Overall Quality & Price
Photo: Property Of ReadyLift
ReadyLift has been in the off-road accessory industry for long time. They've been serving Jeep, and truck enthusiasts for years.  However, they recently branched out and have begun offering lift kits to compact SUV owners at a very reasonable price. Their kits are well designed, and extremely plug-and-play. Most DIY'ers can install this kit in a day with the proper tools and workspace.
Highlights of the ReadyLift kits:
Works with Toyota Safety Sense technology.
Bolts on without making any permanent modifications to the vehicle (great for leased cars.)
Maintains factory suspension geometry.
Made in the United States.
Extremely affordable.
Options available for 2013 and up models
Things to remember: 
 Not compatible with hybrid, or adventure and limited models.
Currently only available for 2013+ Rav4 models.
Find a 2013-2018 ReadyLift Kit Online:
Find a 2019-2021 ReadyLift Kit Online:
(Make sure you enter your year/make/model to see the current prices)
TIP: at the time of writing this guide, we found that Tire Rack had the best prices on this kit. We find that you can typically get the best deals with them or on Amazon. Check both stores before making your final decision. Tire Rack has on-staff customer service that can help guide you and answer specific questions. We can't say enough good things about their level of service.

Rough Country Lift Kit For Toyota Rav4
Photo: Property Of Rough Country
Rough Country provides extremely affordable lift kits for anyone who wants extra clearance but doesn't have $900 to spend on a kit. As the lifted small SUV community grows, we continue to see numerous happy owners that use the Rough Country kits. Some people have complained about their quality control, but Rough Country will take care of you if there's an issue. For the price, we think they are a good option.
Highlights of the Rough Country kits:
Comes with all hardware necessary to perform a 2.5″ inch lift.
Easily installed at home, or by a professional.
Allows your Rav4 to easily fit a 235/70R17 tire.
Available for 2019+ Rav4 models
Things to remember: 
 Not compatible with hybrid, or adventure and limited models.
Get A 2019-2021 Rough Country Kit Online:
LP Aventure Lift Kits For Toyota Rav4
Best Performance & Most Options
Photo: Property Of LP Aventure
LP Aventure provides great, high quality off-road accessories. Their lift kits are designed with extensive R&D in mind. They have over 20 years of experience in the industry and offer a fantastic product.
Highlights of the LP Aventure kits:
Includes high quality CNC machined aluminum endlink spacers.
Stainless steel strut spacers resist corrosion.
Requires no permanent modification.
Easily installed at home with proper tools and workspace, or by a professional.
Allows your Rav4 to easily fit a much bigger tire.
**Available for 2013+ Rav4 models!!!
Photo: Property Of LP Aventure
Before you lift your Toyota, we highly recommend talking to a professional and doing a lot of research to be  sure that it's the best fit for you. As always, make sure you double check fitment before ordering a lift kit. Verifying that you are purchasing the right kit is imperative.
We hope this article was helpful in getting you pointed in the right direction. If it helped you, share it with your friends! 
As an Amazon Associate, we may earn from qualifying purchases
Other Articles You May My Find Helpful: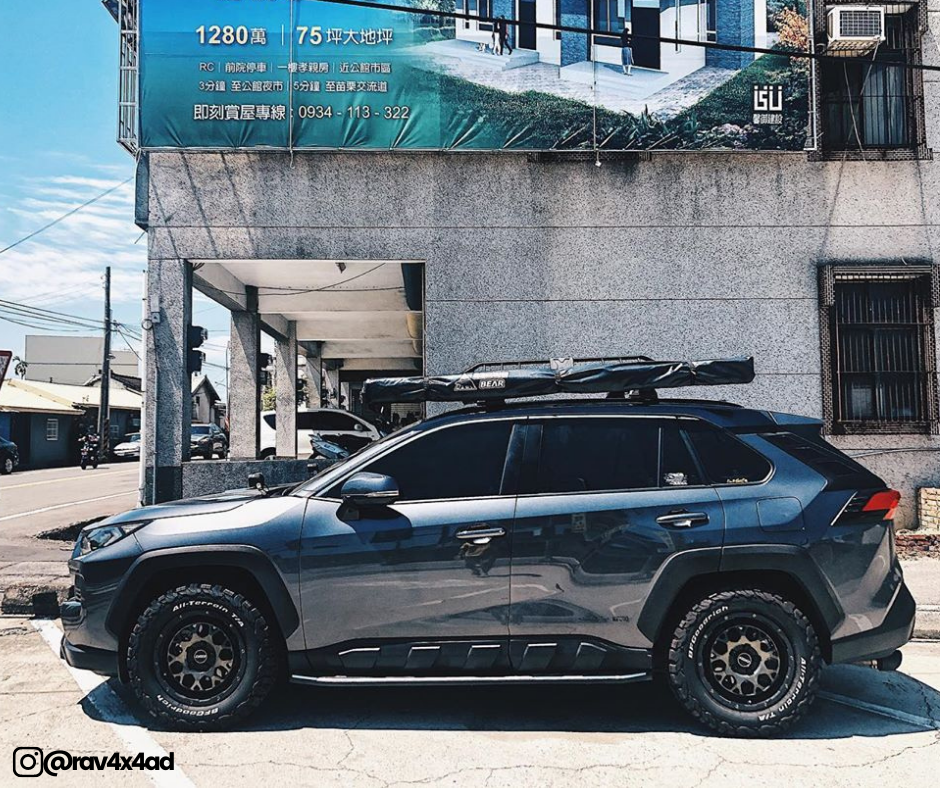 Tires
The Ultimate Off-road Tire Guide For 2019-2020 Toyota Rav4 Whether you have a lifted or a stock RAV4, there are multiple tire options for anyone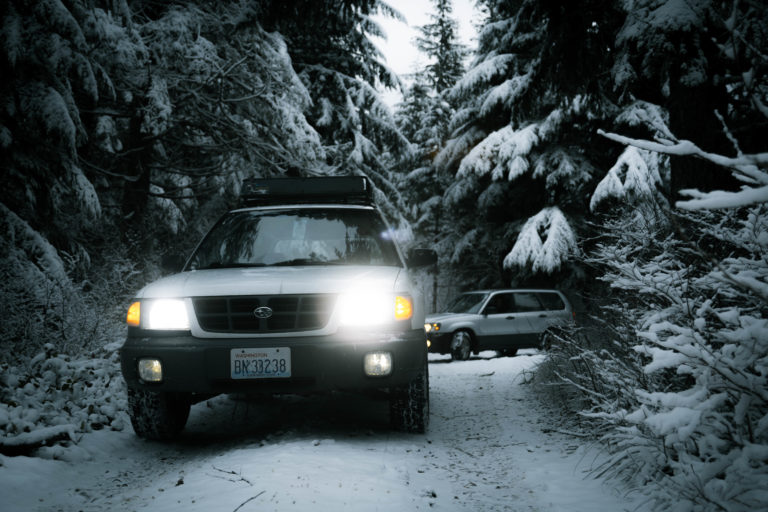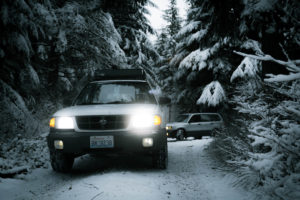 Uncategorized
Best All-Terrain Tires For Winter Use Get the best out of your tire this winter without sacrificing trail capability year-round. While there's no way that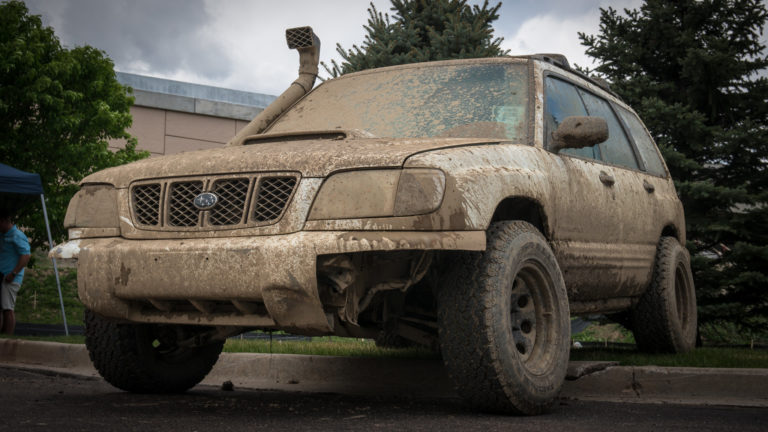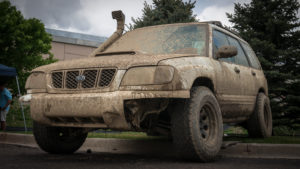 Uncategorized
Whether you have a brand new Outback, Ascent, Forester, or maybe an older Impreza that needs a little extra grip and off-road capability, there are some good all terrain tire options that many Subaru drivers trust. We've tested our fair share of tires and scoured countless reviews online to bring you a list of our favorite all-terrain tires for your Subaru.