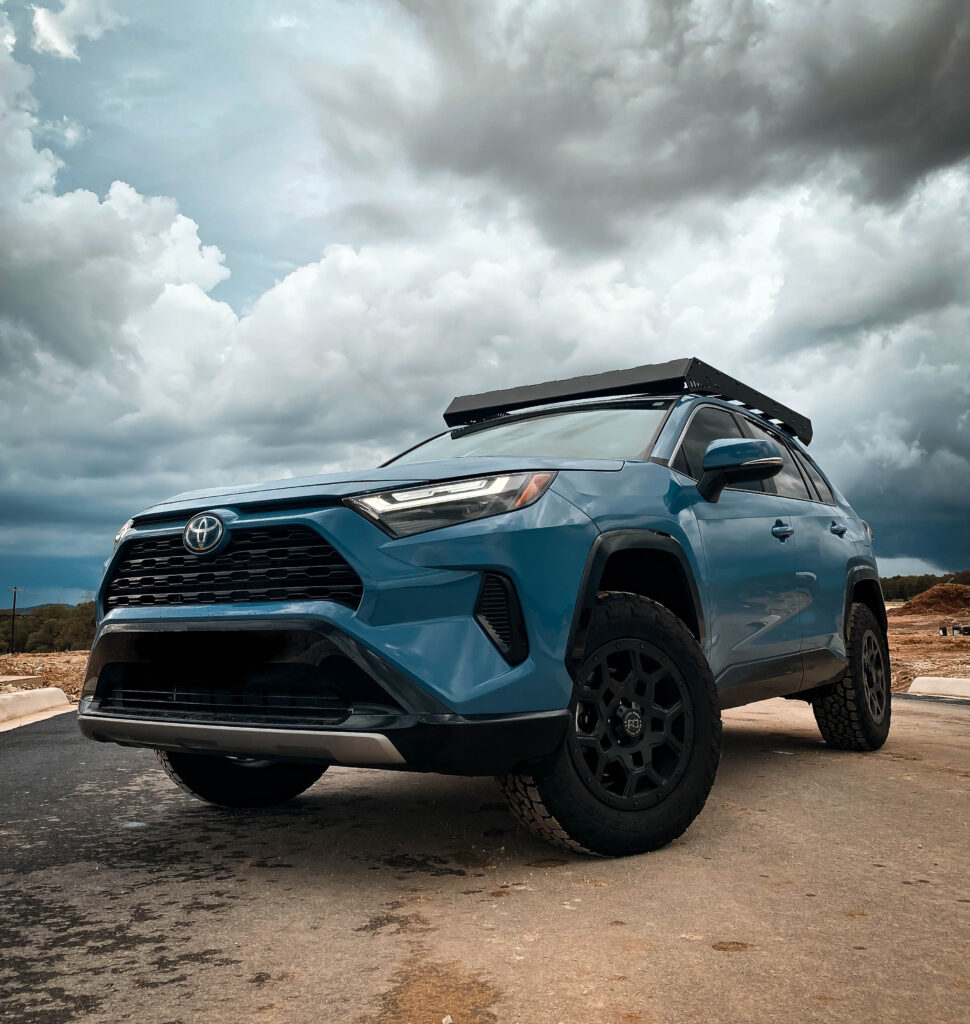 The Best Lift Kits To Help Your RAV4 Keep Up With The 4Runners
Truth be told, we love the Rav4 despite driving Subarus almost exclusively. We've done trail runs with RAV4's and been impressed with their capability. Boasting multiple power plant options, ample interior room, reliability, and optimal fuel economy, the RAV4 has a long history of serving thousands of loyal Toyota customers very well and is potentially one of the best choices for off-road adventures.
But you're here because you want to lift your RAV4 and make it more capable off-road. We definitely think that's a great option if you want to access more of the world and have fun in your car. In this article we'll explore some of the very best lift kit options for the RAV4 and we'll look at some basic product knowledge regarding lifting a Toyota RAV4.
Top Pick For Fully Comprehensive Spacer Lift That Retains Factory Handling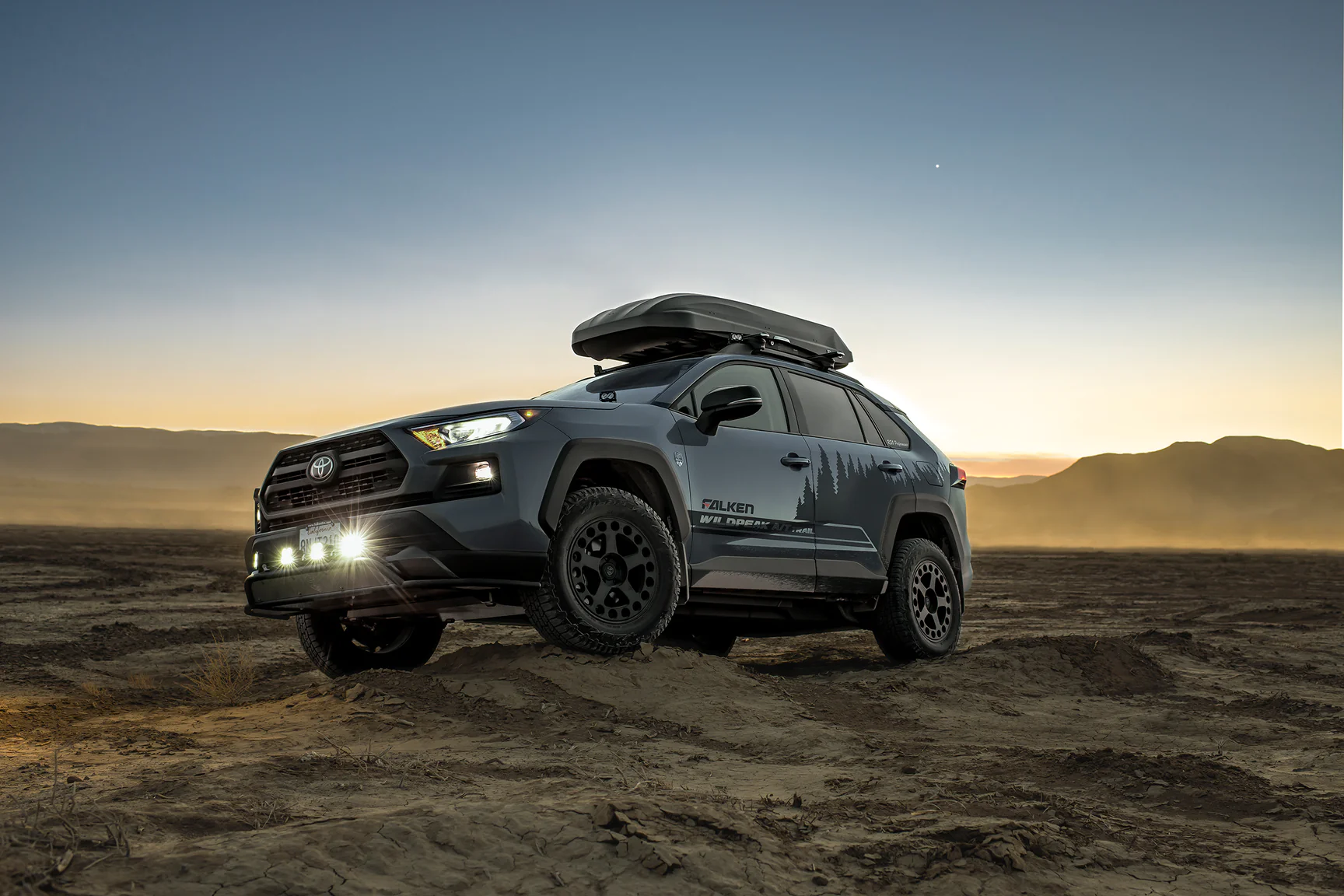 Photo: Property of LP Aventure
LP Aventure provides great, high quality off-road accessories. Their lift kits are designed with extensive R&D in mind. They have over 20 years of experience in the industry and offer a fantastic product. You'll notice that their kits come with a wide range of extra parts. They include everything needed to keep your suspension geometry as close to factory specs as possible.
Highlights of the LP Aventure kits:
Includes high quality CNC machined aluminum endlink spacers.
Stainless steel strut spacers resist corrosion.
Requires no permanent modification.
Easily installed at home with proper tools and workspace, or by a professional.
Allows your Rav4 to easily fit a much bigger tire.
**Available for 2013+ Rav4 models!!!
Great Pick For Availability, Ease of Install, And Affordability
The ReadyLIFT SST kits are a great option for owners of both 2006-2018 and 2019-2023 models. The ReadyLIFT lift kits are well designed and provide the needed performance for off-road situations.
These kits are well-engineered to meet the highest standards, guarantee the proper functioning and handling of the suspension across various terrains and are proudly manufactured in the USA.

For the current fifth gen RAV4 from 2019 to 2023, ReadyLIFT's team of engineers has developed an innovative lift solution, raising the vehicle by 2 inches to achieve greater ground clearance and accommodate larger tires. Leveraging an offset spacer lift design perfected in their CUV line of products, ReadyLIFT offers a straightforward bolt-on installation, eliminating the need for modifications. The 69-5920 kit gives a 2-inch front lift and a 1.5-inch rear lift, resulting in an improved stance for enhanced on-road comfort and off-road adventures. The factory camber/caster is retained for optimal alignment, ensuring compatibility with Toyota Safety Sense technologies. When combined with a P245 tire, the kit significantly boosts ground clearance at the rockers, empowering drivers to conquer any terrain. Please note that this kit is designed exclusively for gasoline-only RAV4 vehicles and is not compatible with Adventure, TRD, Limited models, or any RAV4 with factory lift or Torque Vectoring.
If you own a 2006-2018 Toyota RAV4, the ReadyLIFT 69-53200 kit is a good choice. Delivering a simple installation process, this kit maintains the factory camber/caster and requires no structural modifications to the vehicle. The heavy-duty steel front strut top mount spacers and CNC-machined aircraft-grade billet aluminum cradle drops in the rear, provide the necessary lift for getting out on the trails. All brackets and hardware essential for the installation are included in the kit. With the SST kits, drivers experience a dramatically improved stance, more ground clearance, and the ability to accommodate larger tires to get out on new trail adventures. The kit incorporates upgraded sway bar end-links, eliminating issues related to flex and compliance found in the original OE sway bar mounting system. These upgraded drop links ensure precise fitment, enhance sway bar effectiveness, and maintain suspension geometry. This helps your Toyota maintain optimal ride and handling performance. The lift kit allows for the fitting of up to a 245/65R17 tire on a 17×8 wheel with +38 offset.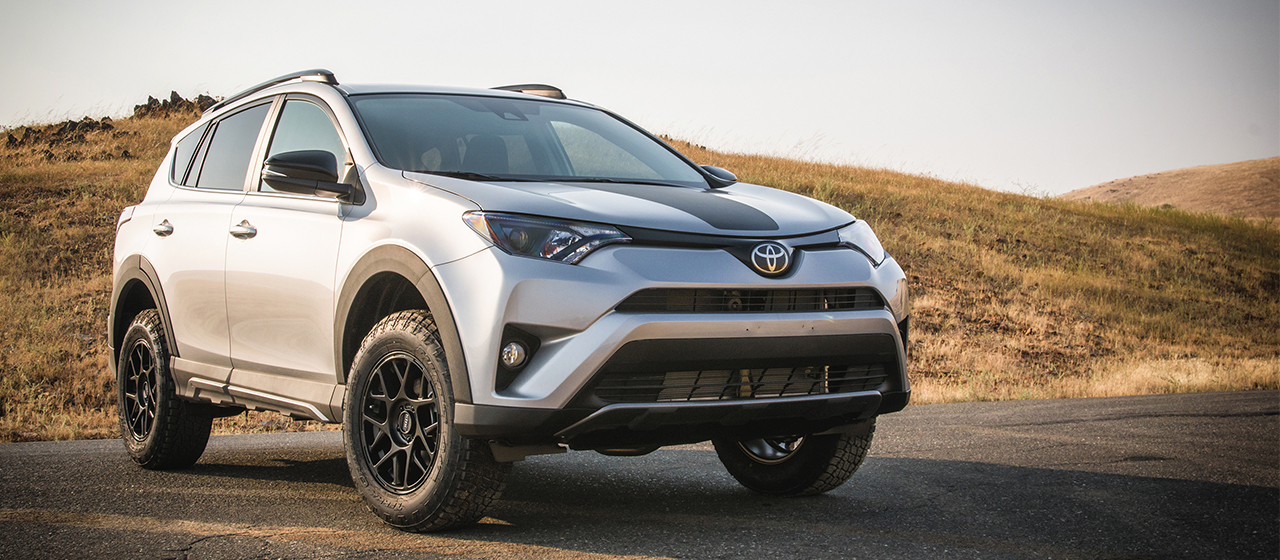 Highlights of the ReadyLift kits:
Bolts on without making any permanent modifications to the vehicle (great for leased cars.)

Maintains factory suspension geometry.
Made in the United States.
Extremely affordable.
Options available for 2006 and up models.
Things to remember: 
Some trim levels may not be supported.

Not currently available for early RAV4 models.
Find a 2006-2018 ReadyLift Kit Online: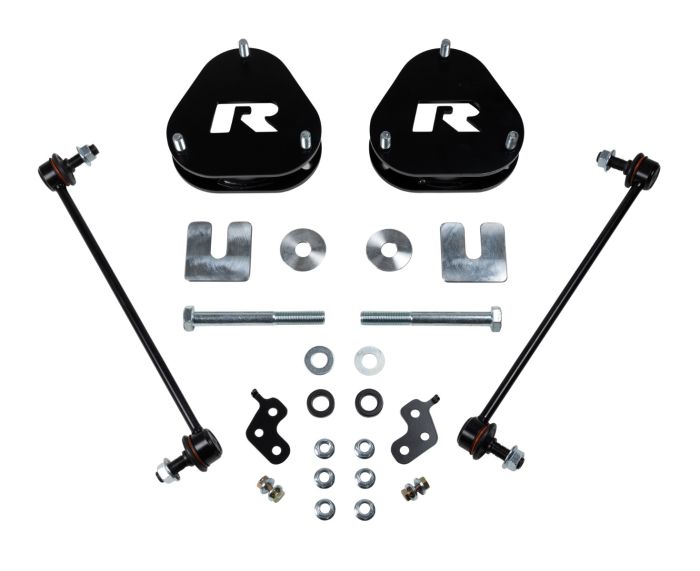 Find a 2019-2023 ReadyLift Kit Online: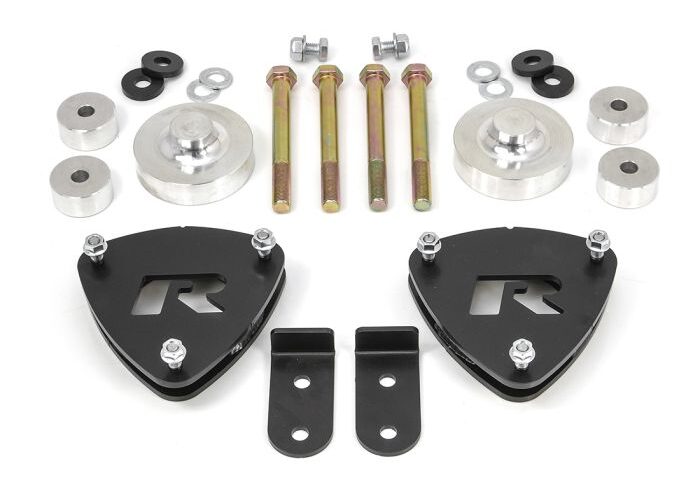 Great 2 Inch and 3 Inch Lift Kit Options For Newer RAV4's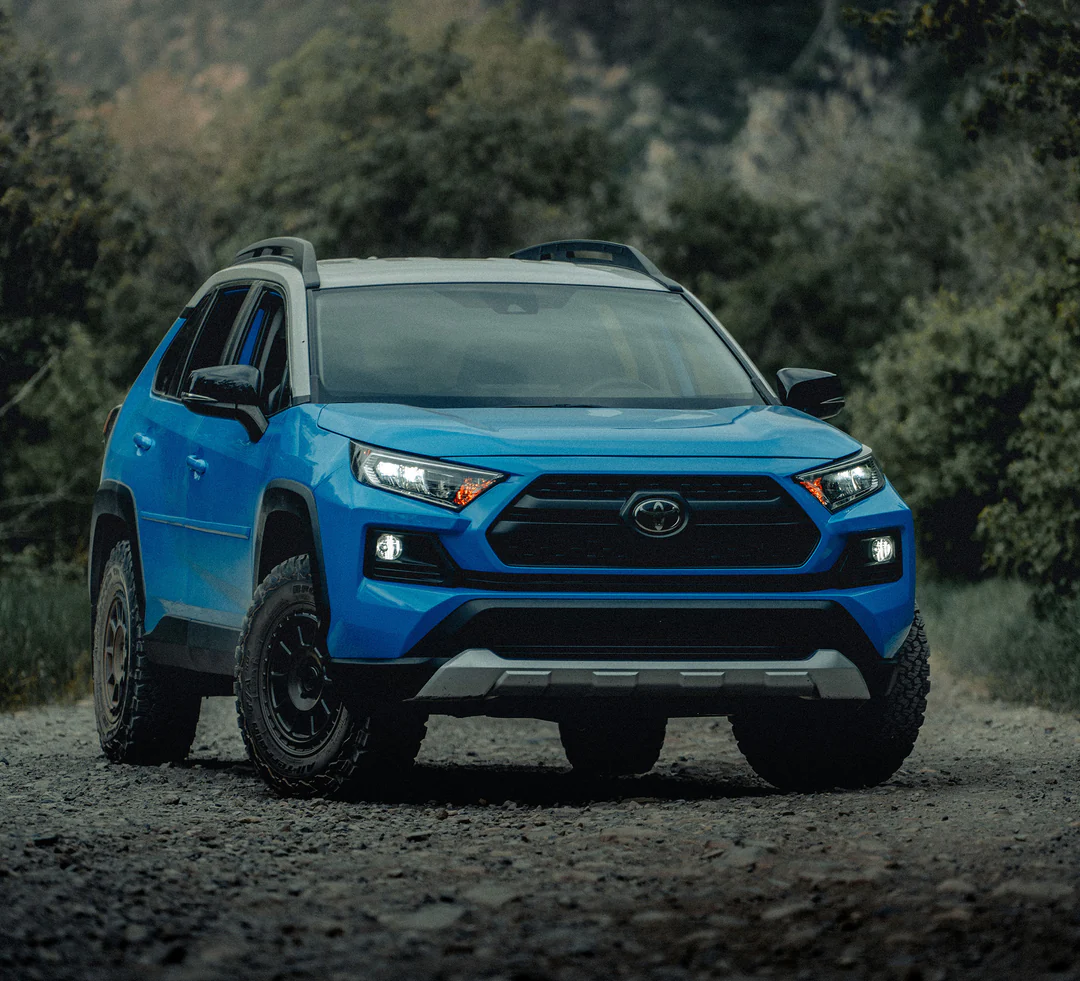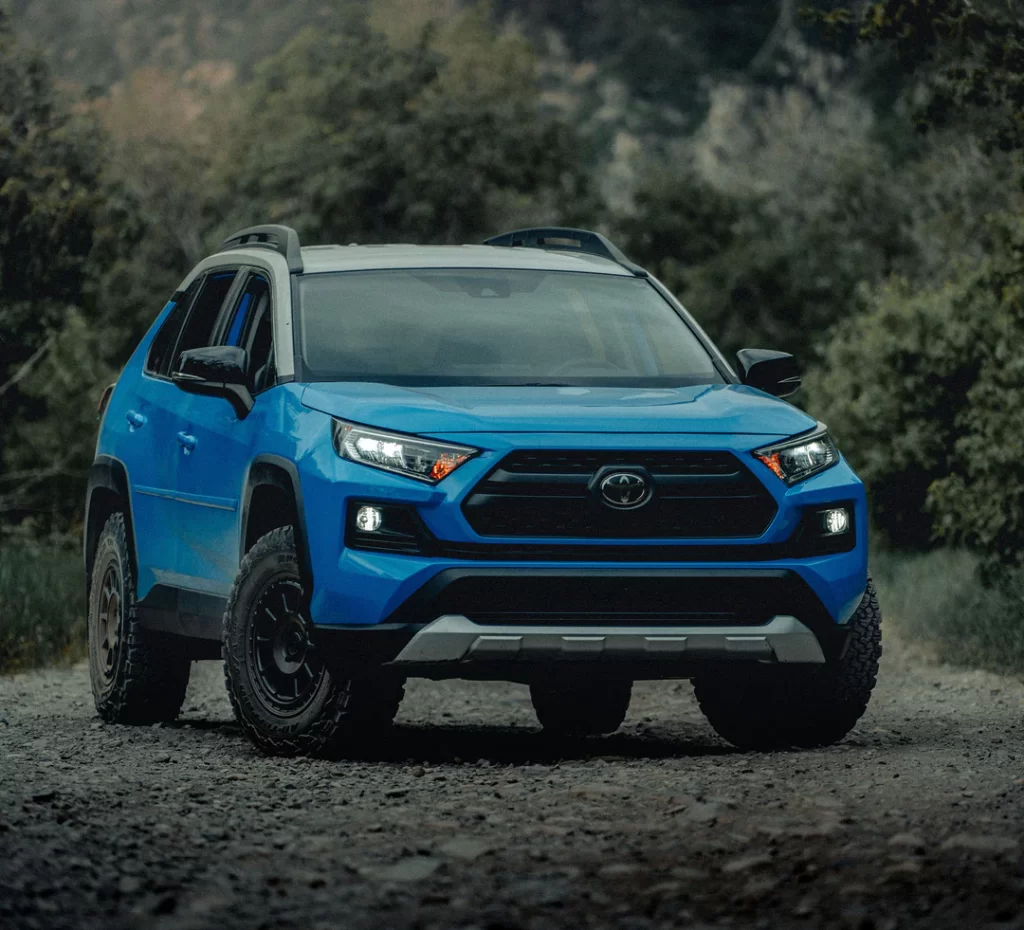 Torq Engineering is a small, trusted brand specializing in lift kits designed to unlock the full potential of your RAV4. With a range of high-quality lift kits made to fit the 2019-2024 RAV4 AWD and FWD, including Hybrid models, Torq Engineering empowers RAV4 enthusiasts to take on new adventures and see new places that may have been too challenging before.
Torq Engineering offers two great lift kits, each properly designed to improve your RAV4's off-road performance:
2″ Lift Kit (Part No: RAV-001):
Adds an aggressive lifted stance to your RAV4, enhancing its presence both on and off the road.

Upper coil/strut spacers maintain a factory ride and position, ensuring optimal comfort.

Lifted rear coil spacers maintain factory shocks and ride quality.

Crafted from durable 1/4″ mild steel and 3/16″ stainless steel for long-lasting performance.

Powder-coated finish provides corrosion resistance.

Machined from billet aluminum for strength and weight savings.

Simple bolt-on installation with the option to maintain factory struts.

Accommodates tire fitment of up to 30.5″ diameter (17″ wheels – 255/65/17 or 245/65/17, 18″ wheels – 245/60/18).

Backed by a limited lifetime warranty.

Proudly made in the USA.
3″ Lift Kit (Part No: RAV-003):
Unlocks your RAV4's true potential with a 3″ lift, providing greater ground clearance and a commanding stance.

Upper coil/strut spacers maintain a factory ride and position for a comfortable driving experience.

Lifted rear coil spacers maintain factory shocks and ride quality.

Subframe spacers ensure correct CV angles and alignment, preserving drivetrain integrity.

Fabricated from durable 1/4″ mild steel and 3/16″ stainless steel for durability.

Features a powder-coated finish for long-lasting protection against corrosion.

Machined from billet aluminum for a perfect balance of strength and weight savings.

Simple bolt-on installation with the option to retain factory struts.

Allows for tire fitment of up to 30.5″ diameter.

Comes with a limited lifetime warranty.

Made in the USA with meticulous attention to detail.
Both Torq Engineering lift kits are built in-house, providing an easy-to-install product that offers optimal performance, durability, and aggressive looks. Whether you choose the 2″ Lift Kit or the 3″ Lift Kit, you can trust them to deliver top-notch products that will help you get the most out of your RAV while maintaining the integrity of the factory ride.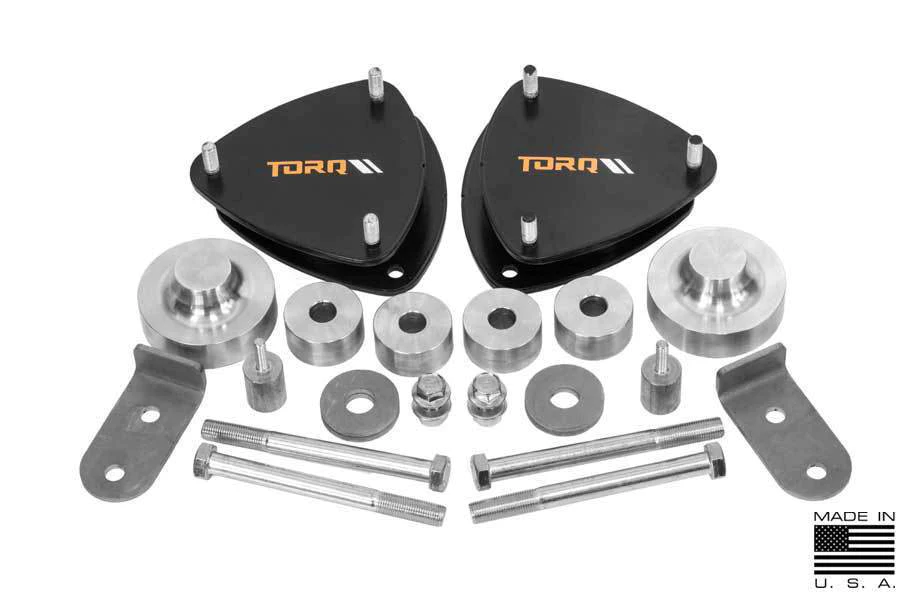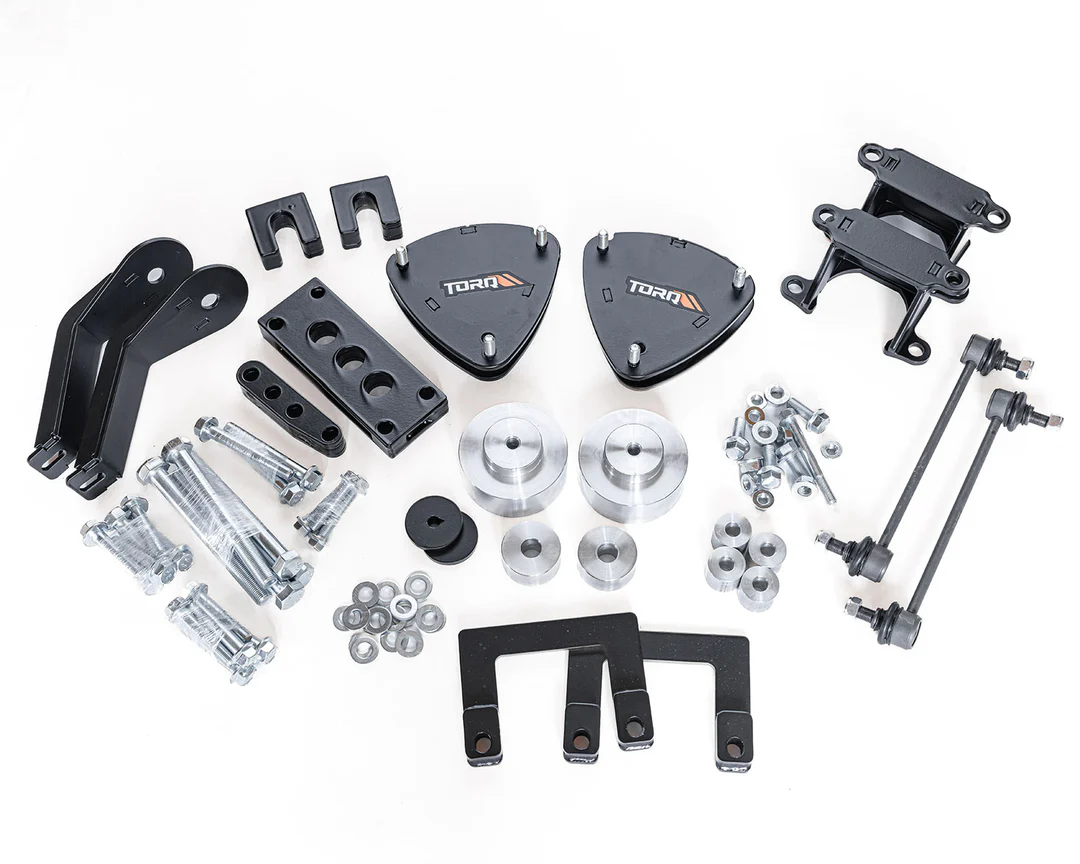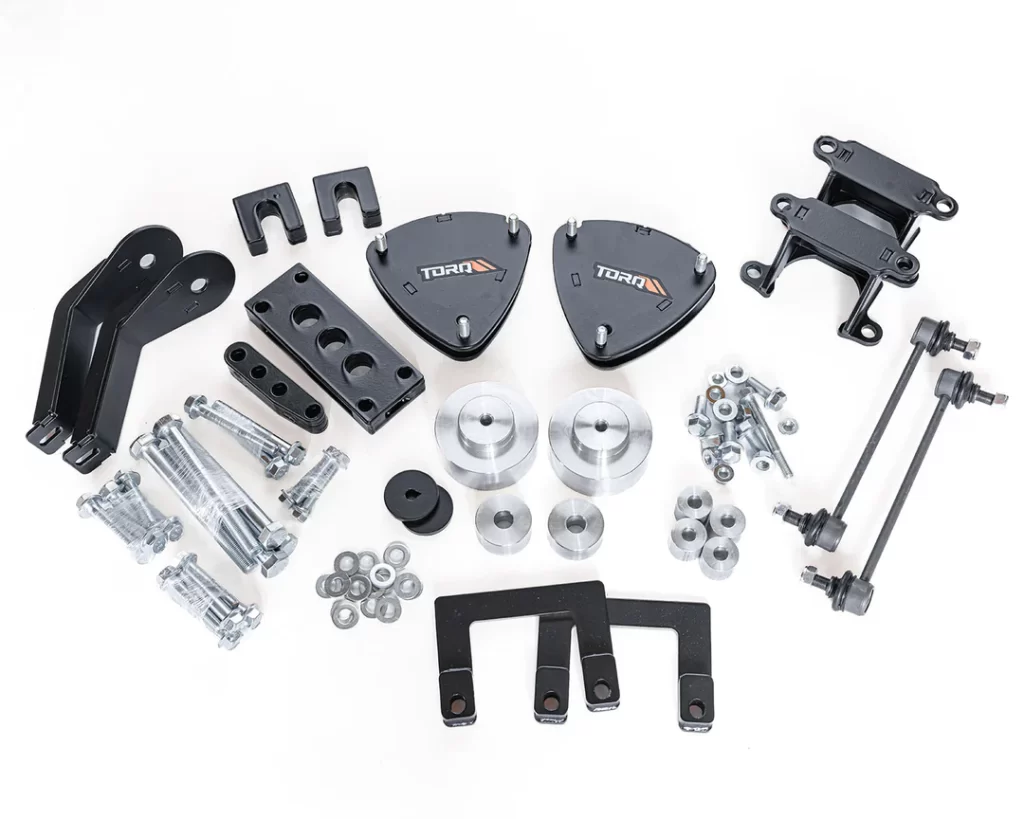 Northwoods Lift Kits For RAV4
Great Spring Lift Option For Toyota RAV4's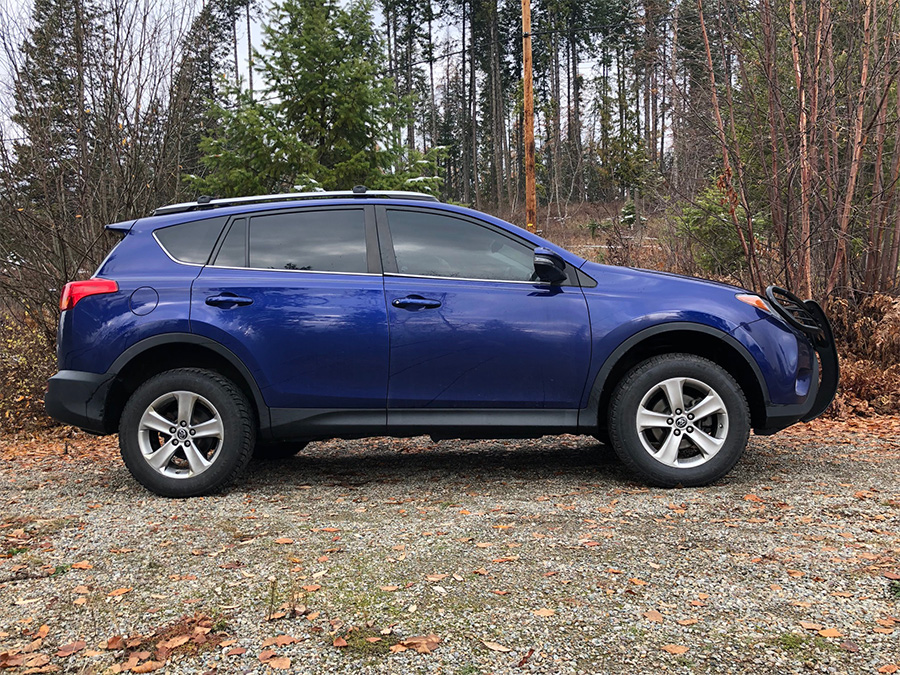 Northwoods Performance is a dedicated and passionate company that specializes in providing top-quality aftermarket performance products for a wide range of vehicles, including the Toyota RAV4. With a deep understanding of the community's needs and a commitment to delivering exceptional products, Northwoods Performance has become a trusted name among off-road RAV4 enthusiasts.
While NP doesn't go all the way back to the original RAV4 generation, they do provide lift kits for the most common years including 2006 all the way to the current gen five 2024. They have a range of options starting with basic block lift leveling kits and full blown spring and shock lift kits for those who want something a bit more aggressive.
For anyone who's trying to lift a 4th gen RAV4, I think Northwoods is a great option. They have a full on 2 inch shock, spring, and spacer lift that would be ideal for avid off-roaders and overlanders.
Highlights of the Northwoods lift kits:
Higher end lift kits from Northwoods contain performance shocks that can help maintain and improve the handling manners of the vehicle even after lifting.

Comes with small parts needed to properly perform installation.

Great option for anyone who already needs to replace worn out shocks and springs.

Powder coated spacers and springs.

Small business.

Made in the USA.

Options available for 2006 and up models
Things to remember: 
Upgraded shocks are not easily removable from the vehicle and will need to be replaced with stock units if you plan to keep the lift kit before selling the vehicle.

May not be economical if you plan to turn in your lease within a couple of years.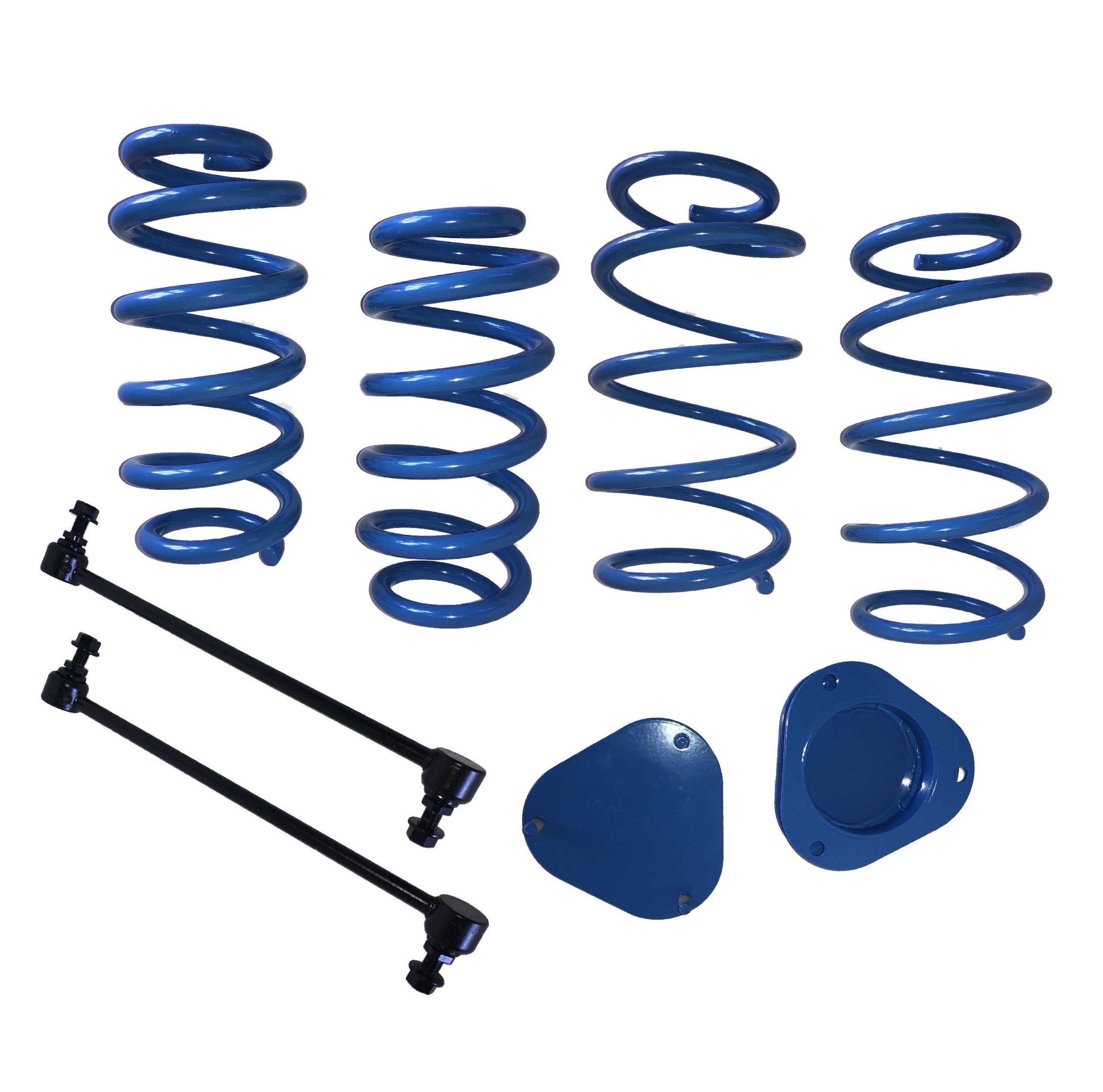 Anderson Design & Fabrication
Heavy Duty Lift Kit For Harsh Trails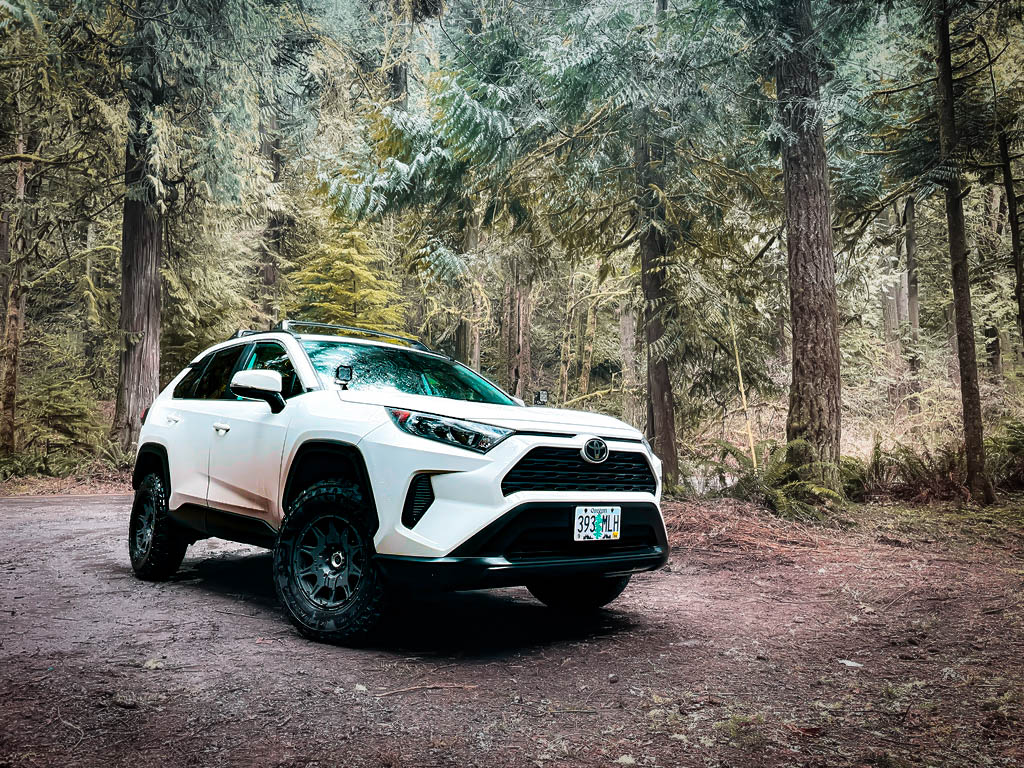 The Anderson Design & Fabrication 1.5 inch lift is proudly built right here in the USA for strength and dependability. The ADF kits feature 3/16" steel plates with a solid ¼" center steel tube. The front spacers are expertly MIG welded with six 4" welds, and the multi-link spacers are CNC machined from 6061 aluminum. The design takes factory alignment into account, incorporating camber and improved caster offsets into the steel spacers. Of course, it's recommended to perform an alignment after installation to ensure optimal results. The multi-link spacers keep your tires centered in their factory positions, preventing rubbing when fitting larger tires.
Additionally, ADF Lift Kits include professionally applied powder coating for corrosion resistance, sway bar relocation brackets to relieve tension, shock relocation brackets, and Grade 10.9 Zinc Hardware for a comprehensive solution. Please be aware that these kits are tailored for Original Equipment Manufacture fitment, and fitment on non-OEM parts such as strut mounts or exhaust cannot be guaranteed. For fitment verification or additional questions please reach out to the ADF team. They've always been very responsive to any of my inquiries.
A quick note about powder coating: This is a very important thing to consider. In the past, I used a cheap lift kit with poor coating (basic paint) that eventually failed and started to rust. The rust spread to the frame of my car in an area that I couldn't easily see. Luckily I caught it in time and was able to grind off the rust and repaint everything. But I've never had any of my ADF lift kits rust. They're very well made.
Highlights:
Designed and Manufactured In-House in the USA with a Lifetime Warranty
Built for Extreme Strength and Reliability: 3/16" Steel Plates, ¼" Solid Center Steel Tube, MIG Welded Front Spacers
Precision CNC Machined Multi-Link Spacers from 6061 Aluminum
Factory Alignment Considered: Camber and Improved Caster Offsets in Steel Spacers
Professional Powder Coating for Corrosion Resistance
Includes Sway Bar Relocation Brackets and Shock Relocation Brackets
All Kits Come with Metric Grade 10.9 Zinc Hardware
Tailored for Original Equipment Manufacture (OEM) Fitment
Good Quality Spring/Spacer Lifts & Long Travel Coilover Options Available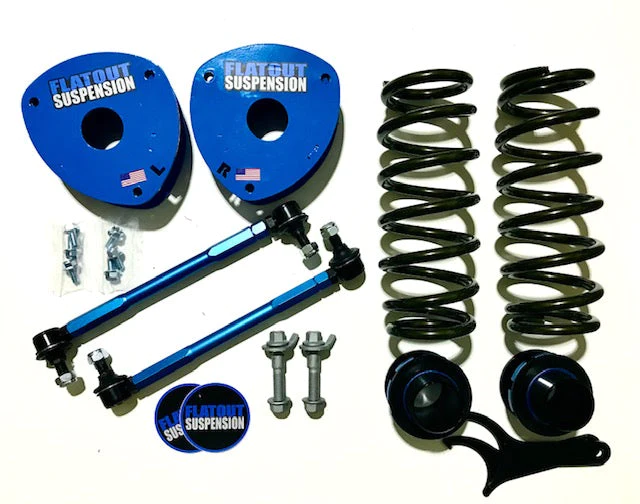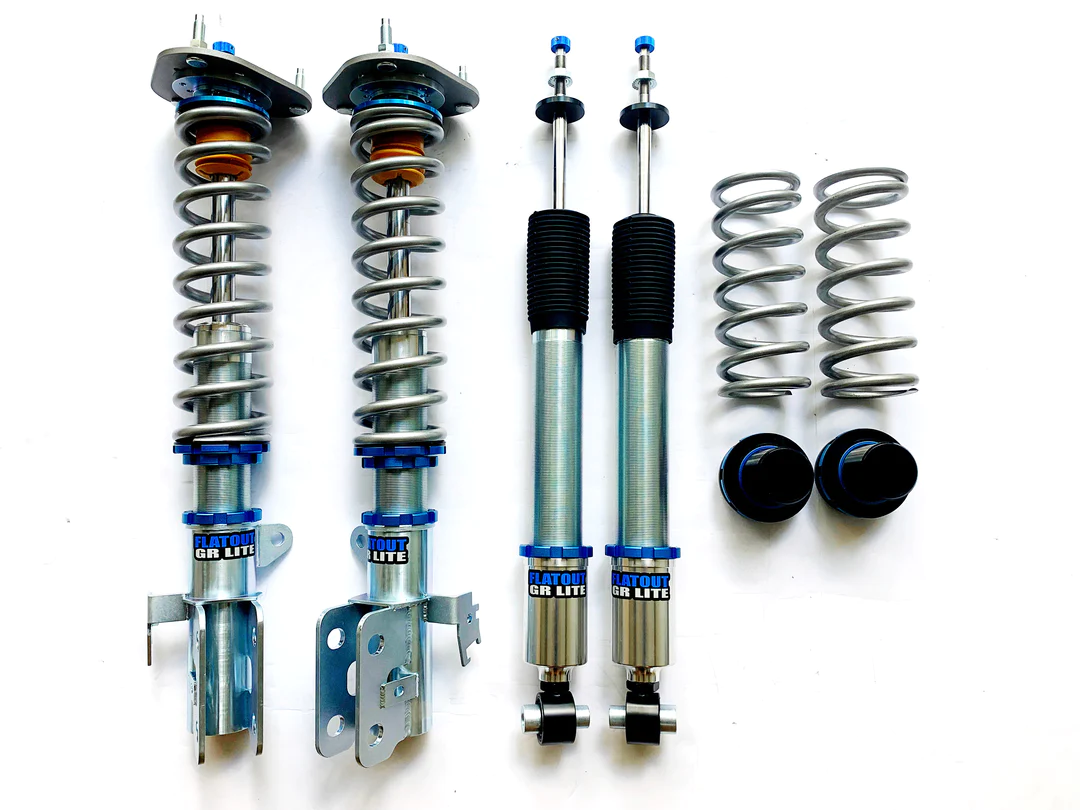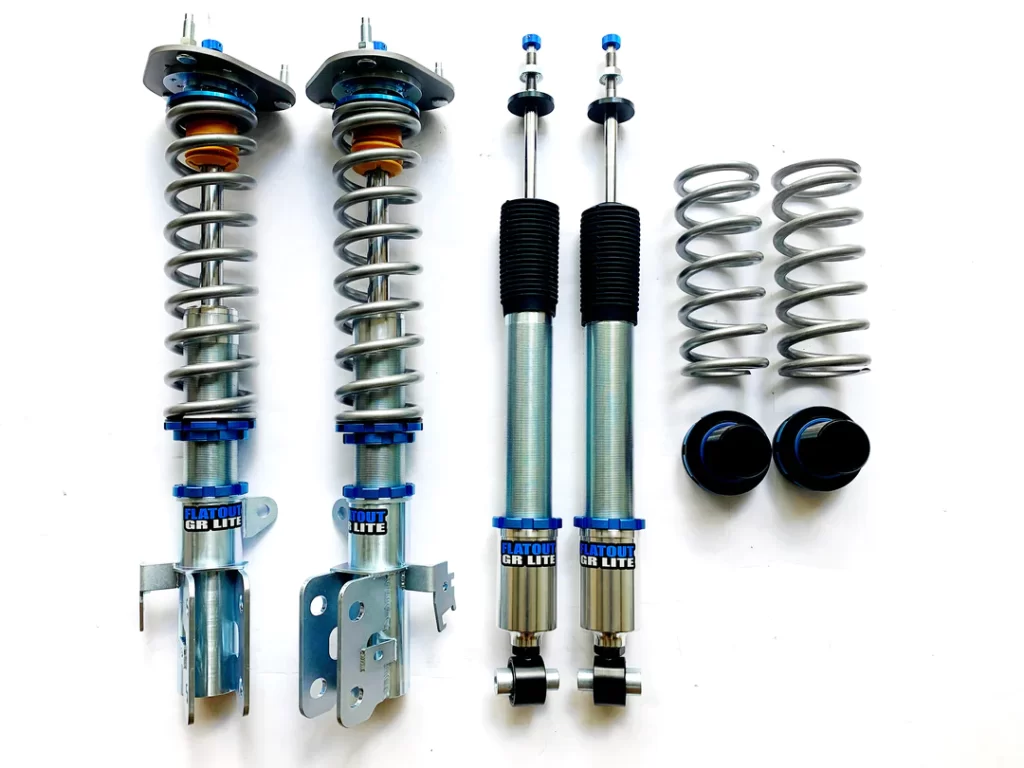 Flatout offers two great options for RAV4 owners: A basic spacer and spring combination lift, and then long travel coilovers. Both are great options, but let's check them out to see which one might be best for you.
Spacer/spring lift: an entry-level solution that brings versatility and functionality to your RAV4. This lift kit offers a 1.5-inch lift for the front and a 1.0-inch lift for the rear, ensuring a level lift that enhances both looks and performance. What sets this kit apart is its adaptability: the rear is equipped with a height-adjustable perch, enabling you to achieve a full 1.5-inch lift on both the front and rear, while maintaining the natural rake with a 0.5-inch higher rear, delivering a genuine 1.5-inch lift tailored to your preferences.
Incorporating top-quality components, the front of your RAV4 receives a 1.5-inch (38mm) spacer that seamlessly integrates with the OEM strut. Meanwhile, the rear features a height-adjustable spring perch and new springs. Here, you have the option to choose between a comfort spring, preserving the OEM rate and load capacity, or an overload spring that substantially increases load capacity – ideal for accommodating hitch-mounted cargo baskets or rear tire carriers without compromising on sag. The comprehensive kit includes 2x 1.5-inch front strut spacers with offset camber and caster, 2x adjustable sway bar endlinks, 2x camber adjustment bolts, 2x rear springs (available in comfort or overload), 2x height-adjustable rear spring cups, and 2x Flatout Suspension decals. With an approximate installation time of 2-3 hours, our kit stands out by ensuring proper camber and caster alignment, reducing tire wear, and offering the capacity for increased cargo or load, setting it apart from the competition.
Long Travel Coilovers: Long travel coilovers are an invaluable asset for enhancing the off-road capabilities of a vehicle. These specialized suspension components offer several key advantages. Firstly, they provide a significantly extended range of suspension travel compared to stock setups, allowing the RAV4 to conquer rough terrains with greater ease. This increased travel enables the vehicle to maintain tire contact with the ground, promoting traction and stability over uneven surfaces.
The Flatout Suspension GR Lite long travel coilover system is designed with precision and tailored for light-duty off-road excursions. This kit allows you to lift your RAV4 by 2 inches over OEM height (1.5 inches on XA10 models.) This setup consists of two front shock assemblies and two rear shock assemblies, all built to exacting standards for uncompromising durability and reliability.
At the heart of this suspension system lies upright shocks equipped with radial bearings on the front assemblies, delivering exceptional stability and control. These coilovers feature a highly polished electro-plated nickel cartridge to enhance longevity. This rebuildable shock has a CNC machined high-flow aluminum piston and stainless steel shims, all working together with the lightweight synthetic shock oil for a smoother ride.
Notable features include 20 points of rebound adjustability, adjustable camber mounts, and the convenience of reusing the rear shock top mount. For added practicality, brackets for sensor lines on the shock body are included. Custom springs are also available, allowing customers to suit unique needs. Note that each kit is hand-assembled and shipped within approximately 3 weeks to ensure the highest quality. But they are well worth the wait. Many lifted Subaru owners are using these kits and love them and now they're available to Toyota owners!
Highlights of Flatout Suspension Lift Kits:
Wide range of lift types available including spacers/springs and coilover lifts

Lift kits available for RAV4 models all the way back to 1999 up to current models

Hand made lift kits

Great reputation

Custom options available

Long travel coilovers allow for better tire contact when off-road
Affordable Basic Spacer Lift Option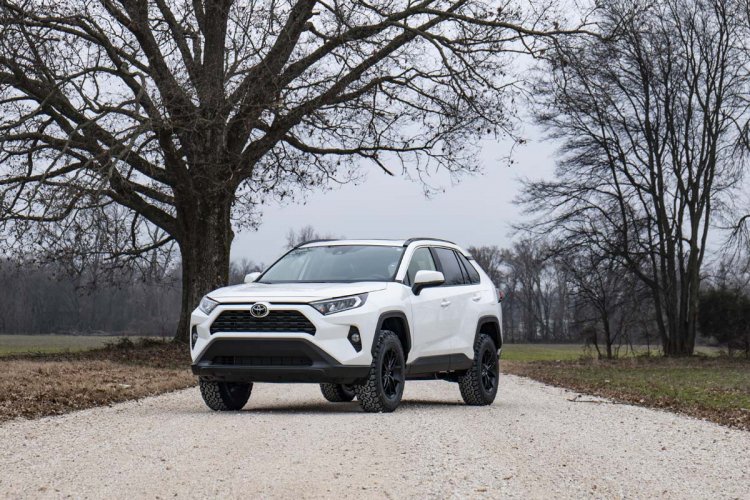 Rough Country provides extremely affordable lift kits for anyone who wants extra clearance but doesn't have $900 to spend on a kit. As the lifted small SUV community grows, we continue to see numerous happy owners that use the Rough Country kits. Some people have complained about their quality control, but Rough Country will take care of you if there's an issue. For the price, we think they are a good option for budget conscious shoppers.
Highlights of the Rough Country kits:
Comes with all hardware necessary to perform a 2.5″ inch lift.
Easily installed at home, or by a professional.
Allows your Rav4 to easily fit a 235/70R17 tire.
Available for 2019+ Rav4 models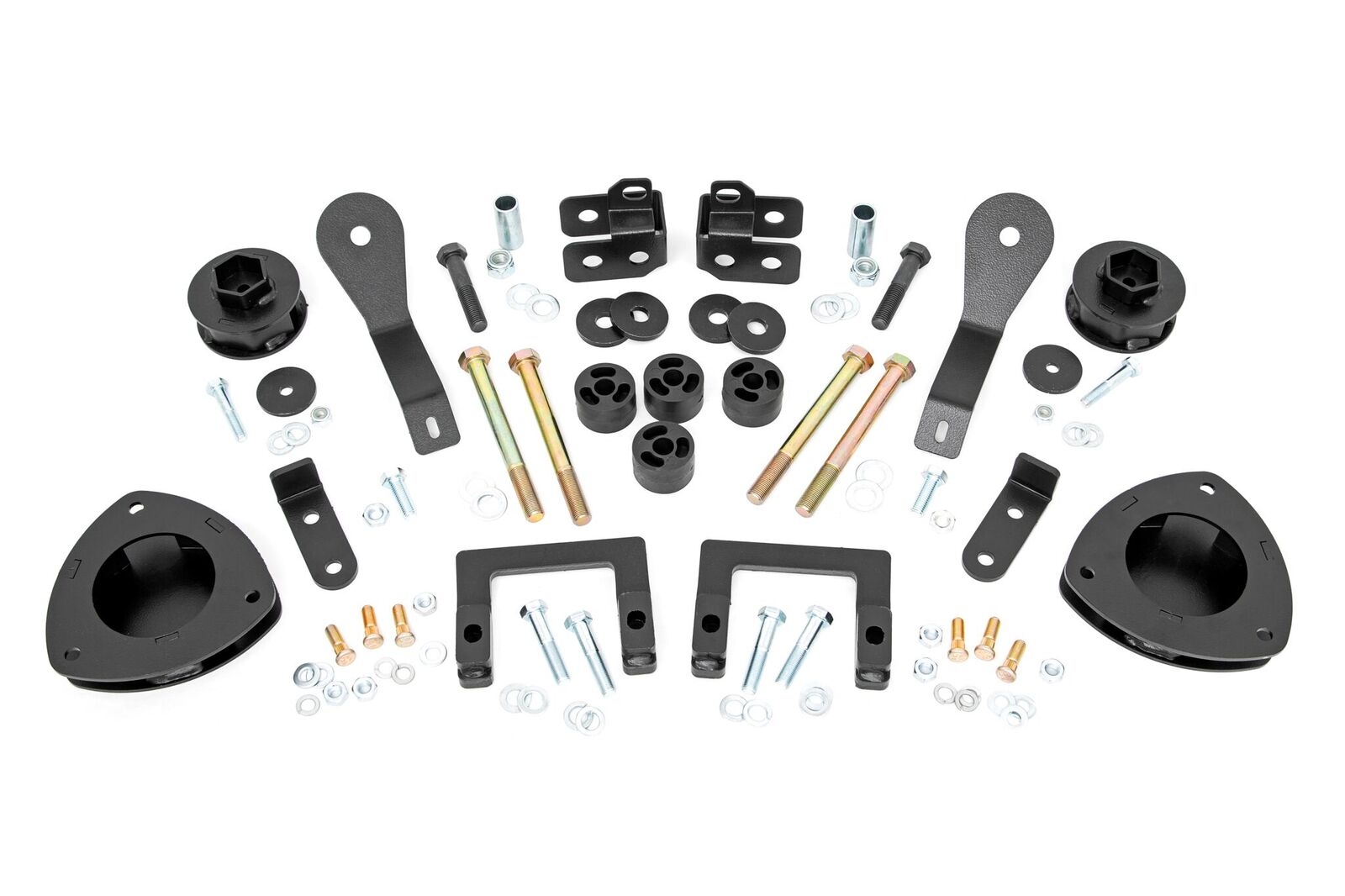 Things to remember: 
 Not compatible with hybrid, or adventure and limited models.
Get A 2019-2021 Rough Country Kit Online:
Before you lift your Toyota, we highly recommend talking to a professional and doing a lot of research to be sure that it's the best fit for you. As always, make sure you double check fitment before ordering a lift kit. Verifying that you are purchasing the right kit is imperative. We recommend calling the manufacturer of your top choice and double checking fitment with them.
We hope this article was helpful in getting you pointed in the right direction. If it helped you, share it with your friends!
As always, please remember that the info in this article should be used for educational purposes and is not a substitute for professional advice. Lifted Imports cannot be held liable for any negative outcomes of modifications made to a person's vehicle.
Different Lift Kit Types For The Toyota RAV4:
When it comes to lifting your Toyota, there are two common lift kit types to consider. The most popular option is the spacer lift kit. It's a simple and budget-friendly choice that involves adding spacers between the vehicle's suspension components to raise the height. Spacer lift kits are relatively easy to install and provide a moderate lift, giving your RAV4 a bit more ground clearance for off-road adventures. These are usually the best option since they are affordable and still give enough lift for most people's needs. They're also the easiest to remove in the event that you want to bring your RAV back to stock form. Many people who are leasing a car use them for this reason.
If you're looking for a more comprehensive upgrade, you might consider a suspension lift kit. This type of lift kit replaces your RAV4's entire suspension system with taller springs, shocks, and other components. It offers a more substantial lift and improved off-road performance. However, suspension lift kits can be pricier and require more advanced installation skills. You also won't be able to throw away your old suspension parts if you plan to sell the vehicle in the future or if you know that you'll be turning it in after the lease is up.
There are also some kits that combine both upgraded springs and lift spacers. This is a good approach for folks who are planning to load up their Toyota with extra gear or camping equipment. For example, many of the Northwoods Performance kits contain both spacers and springs.
If you plan to install the lift kit yourself, the cost will simply be your parts, supplies, and then an alignment when finished. IMPORTANT: I don't want to gloss over the need for an alignment. Whenever you work on your car's suspension, it's important to have the alignment checked professionally. Otherwise, your car may not handle properly and you will burn your tires up quickly.
If you're not planning to perform the install at home, the cost to have it done at a shop can vary. It will usually depend on the type of lift kit you choose (suspension lifts are more involved and the cost reflects that) but it's usually between $300-$600. However, the average cost to install a simple spacer lift is roughly $487. I called various shops throughout the country and asked what they would charge to install a simple lift kit on a 2019 Toyota RAV4. Keep in mind, this was done after the crazy inflation of 2022 and 2023 so the numbers should be pretty accurate for today's economy in the US. Remember that this number can vary pretty severely on your location. A shop in the San Francisco area will cost substantially more than if someone lives in certain parts of Idaho or Florida where the cost of living is lower.
When I install a lift kit, I also take that opportunity to inspect everything and install things like new brakes, ball joints, control arms/bushings, suspension bushings of all sorts, and wheel bearings. I recommend that others do the same. If you are having the lift professionally installed, asking your mechanic to install other related wear and tear parts at the same time might be a great way to save some money. It will also allow you to enjoy your new lift kit to the fullest extent possible.
Other Articles You May My Find Helpful: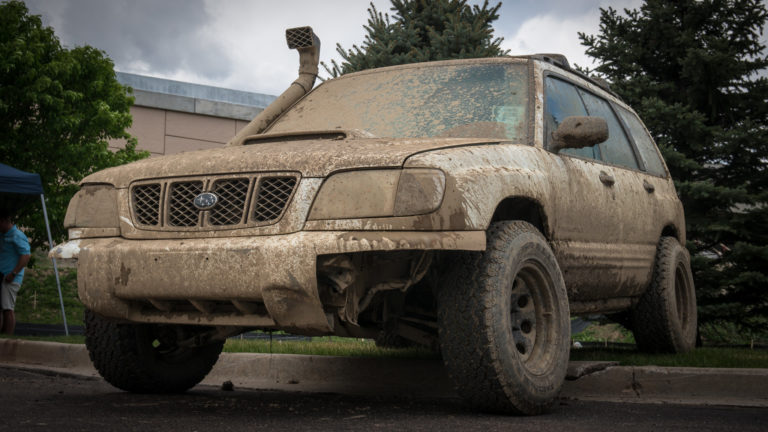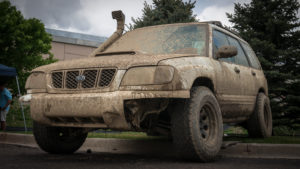 Uncategorized
Whether you have a brand new Outback, Ascent, Forester, or maybe an older Impreza that needs a little extra grip and off-road capability, there are some good all terrain tire options that many Subaru drivers trust. We've tested our fair share of tires and scoured countless reviews online to bring you a list of our favorite all-terrain tires for your Subaru.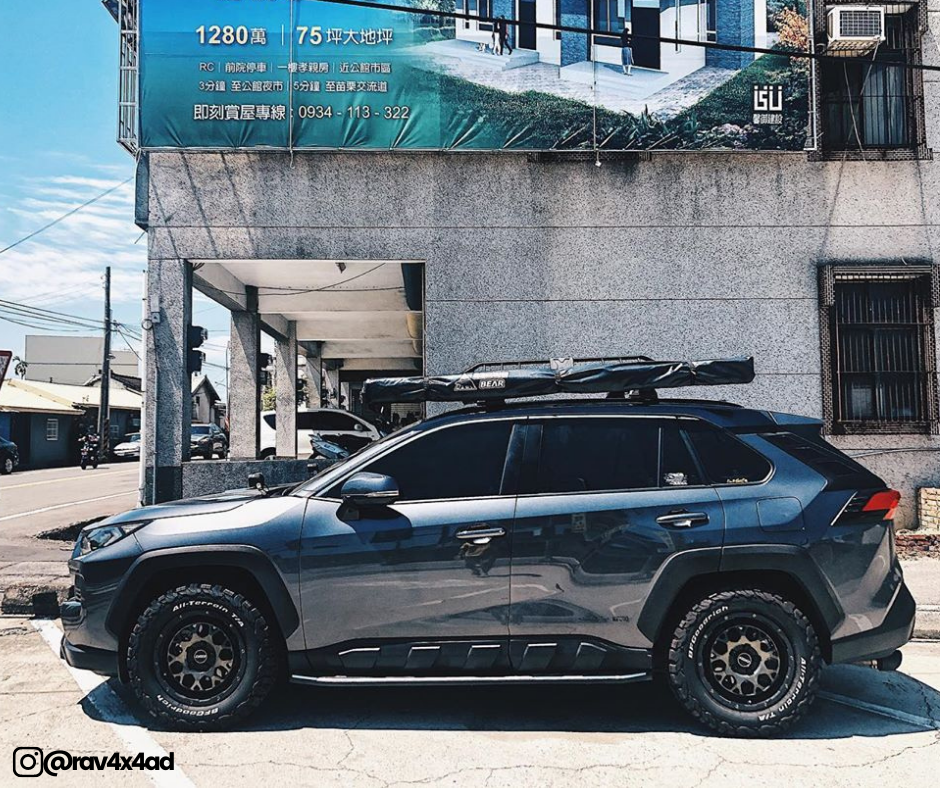 Tires
The Ultimate Off-road Tire Guide For 2019-2020 Toyota Rav4 Whether you have a lifted or a stock RAV4, there are multiple tire options for anyone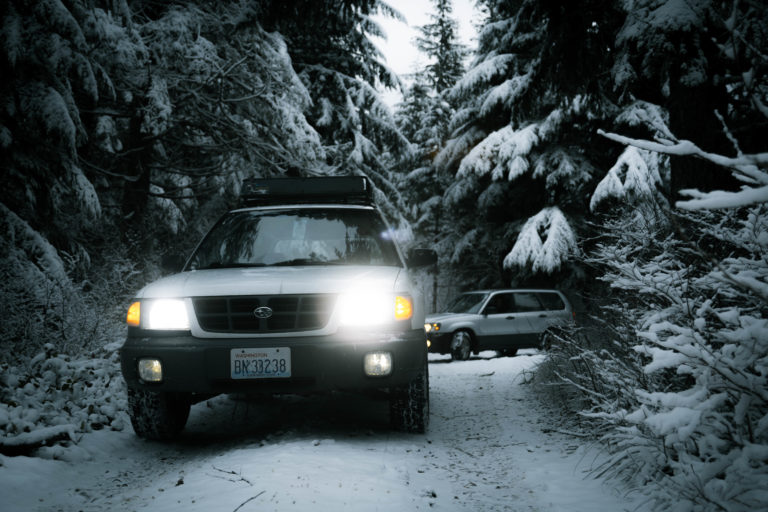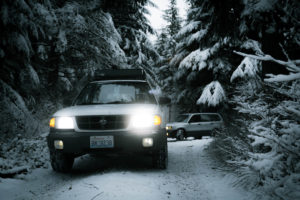 Uncategorized
Best All-Terrain Tires For Winter Use Get the best out of your tire this winter without sacrificing trail capability year-round. While there's no way that
As an Amazon Associate, we may earn from qualifying purchases