The Subaru Outback is one of the most fun vehicles to own. It's perfect for snow, dirt, rain, and just about any other conditions you may throw at it. For this reason the Outback has become one of the most common vehicles on the road in most major cities. If you're like us, you want to personalize your car and make it unique to match your activities and style.
One of the best ways to do this is by installing some basic modifications. After driving lifted Subarus for 10 years, I've found the things that make them even more fun for adventuring. Whether you want to lift your Outback, install a rear tire carrier, or get a fancy front bumper, this article should give you a great idea of how to proceed as you modify your new Outback!
Top Picks For Outback Off-Road Accessories:
A Great Way To Increase Your Ride Height & Add Some Off-Road Capability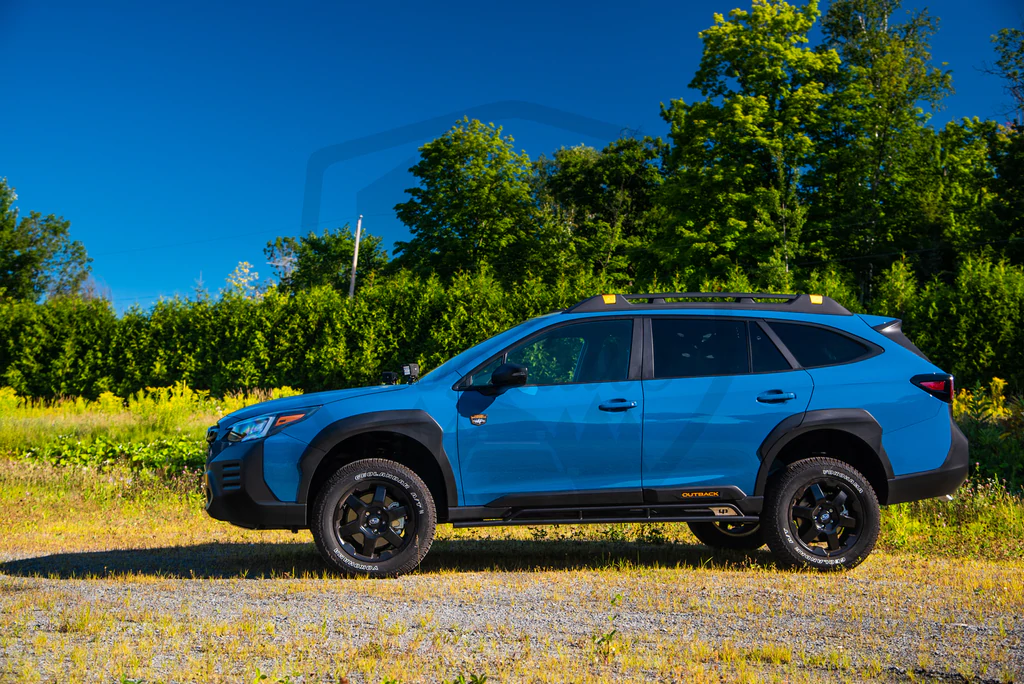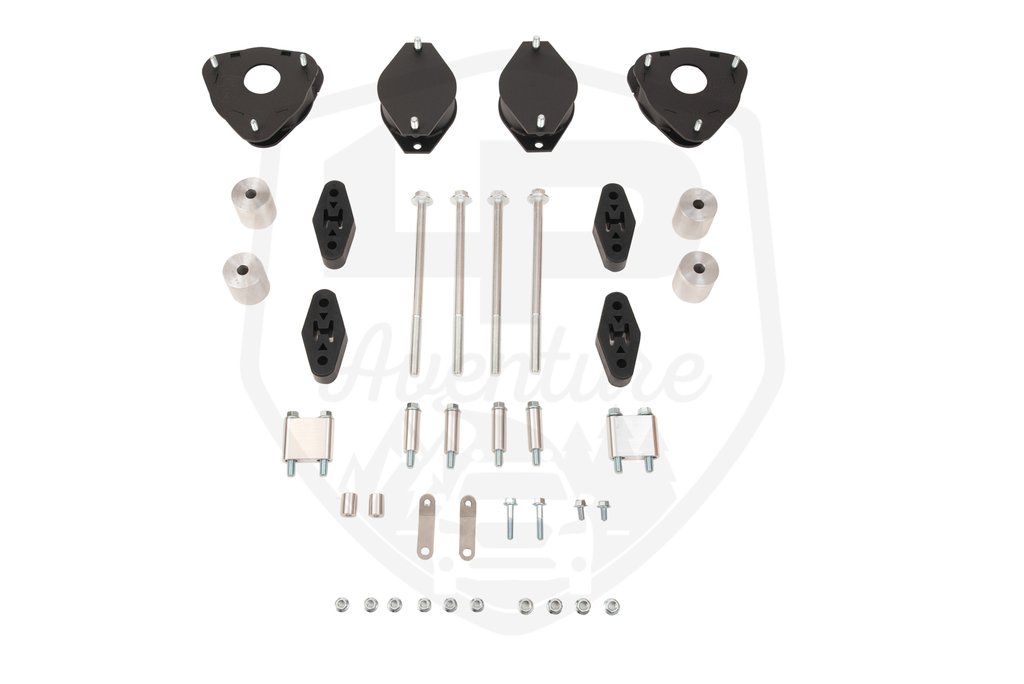 If you own a newer Subaru Outback (2010 and up) the LP Aventure kits are very comprehensive and have a solid construction. We regularly hear from people in lifted Subaru groups about the build quality of these kits.
They have multiple fit and finish options for each each model and the kits come with every piece of geometry correction needed. These are awesome setups.
LP Aventure is a company out of Canada that has years of authority in the off-road and over-landing industry. They pride themselves on maintaining NHTSA and FMVSS126 motor vehicle safety standards. This means that their kits allow your Crosstrek to retain full factory safety features while providing extra all terrain capabilities.
Their extensive R&D means your Outback will handle as closely to stock as possible!
This kit has literally everything you'll need to ensure proper alignment after install including:
Gives a true 1.5″ inch lift
Allows to easily fit 245/65R17 tires
Brake line spacers
Extended exhaust hangers
Sub-frame (multi-link) spacers to keep the rear wheels in their original position
TIG welded 304 stainless steel construction
All hardware needed for a full installation
Kits start at around $699 (we found the lowest price on Tire Rack)
Protect your engine and transmission from trail damage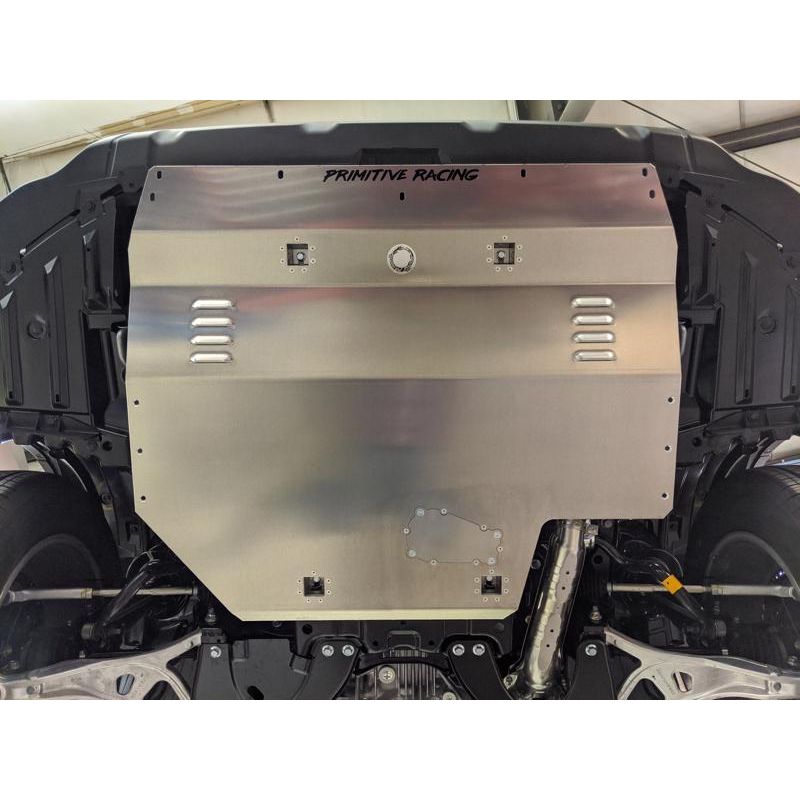 One of the worst feelings ever is driving through a small mud pit and smacking your undercarriage on a hidden rock. This can destroy your oil pan, your transmission pan, and other vital components beneath the vehicle.
Primitive Racing has been making rally skid plates for decades and we have them on all of our off-road subies. If you're planning to go on trails of any difficulty, we highly recommend them.
Some folks might be deterred because it can take longer to do an oil change. However, my plate comes off in 3 minutes and has saved my oil pan multiple times on the trails.
I suggest the front skid plate and a transmission skid plate first. If you have the extra money, a rear diff skid plate can make sliding off rocks a little easier so you don't get hung up on the rear end.
They have skid plates available with holes for oil filters, but I selected a solid one because I wanted to reduce the chances of any weak points being created. I really haven't had an issue pulling the plate off at each oil change.
Proper tire storage that allows for trunk access and hitch receiver use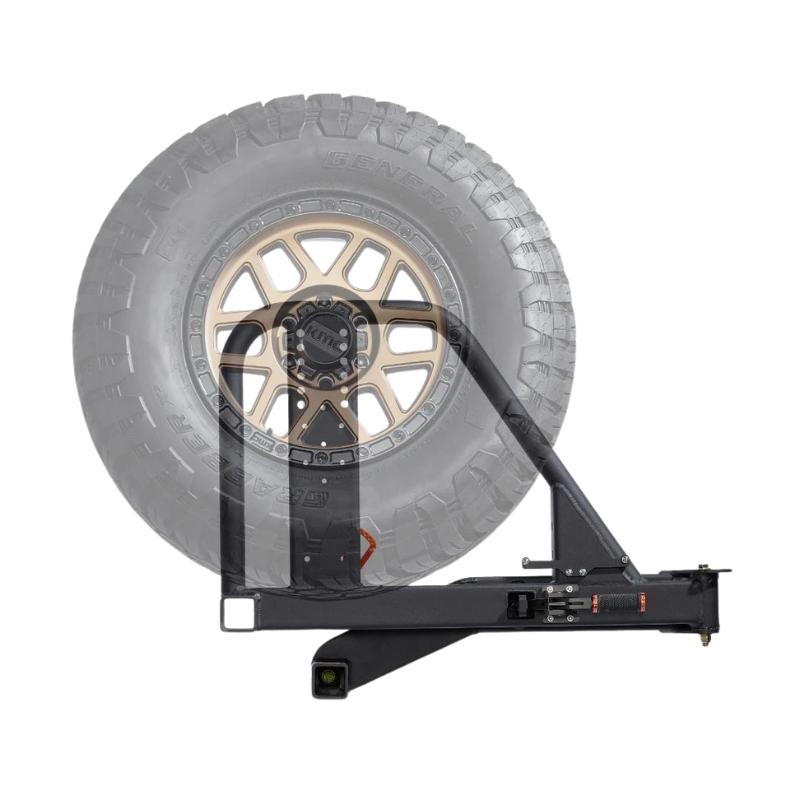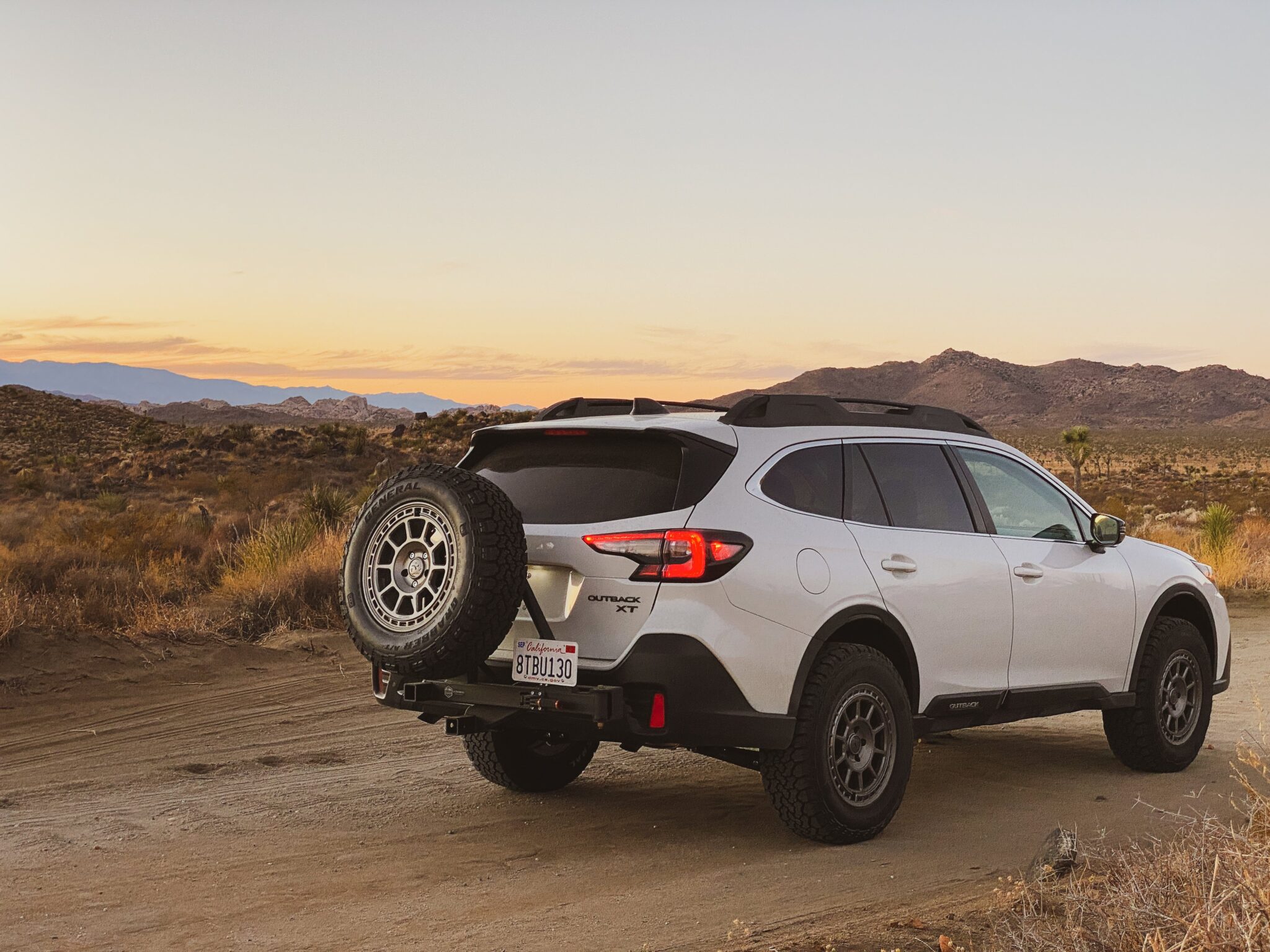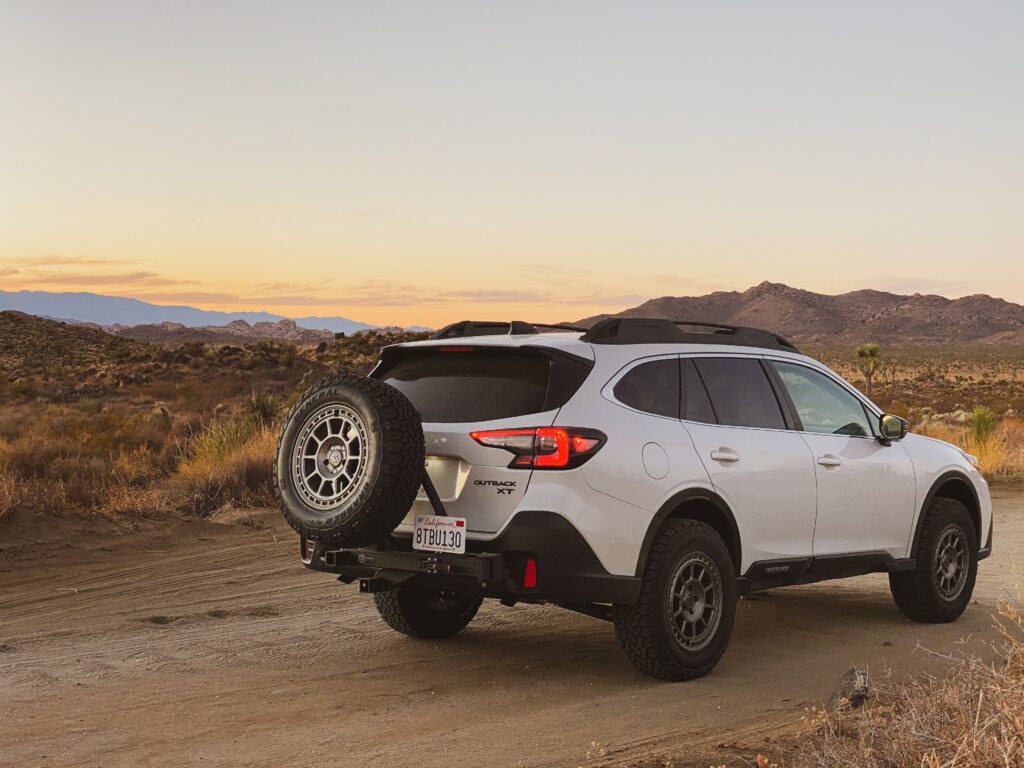 Once you begin adventuring off the beaten path, spare tires become vital to your gear collection. However, trying to store a full size all-terrain spare tire is nearly impossible. You usually have to put it on the roof (total pain to put up or get down, and ruins your center of gravity,) or you throw it in the trunk and lose all your cargo space. Luckily, the Ultraswing fixes this issue.
The RIGd Supply Ultraswing is probably one of the best built rear tire carriers. They're engineered to be installed easily and to allow for easy trunk access with the new and improved quick release handle. If you have a hitch installed on your Outback, chances are the Ultraswing can be installed with no issues.
The engineer at RIGd designed this carrier to stay secure in its place without flapping around. This means you'll spend more time enjoying your car and less time replacing a wallered out tow hitch.
If you're planning to venture off into the back country, a spare tire carrier will allow you to keep all the necessary gear on hand.
Better grip and more durability on the trails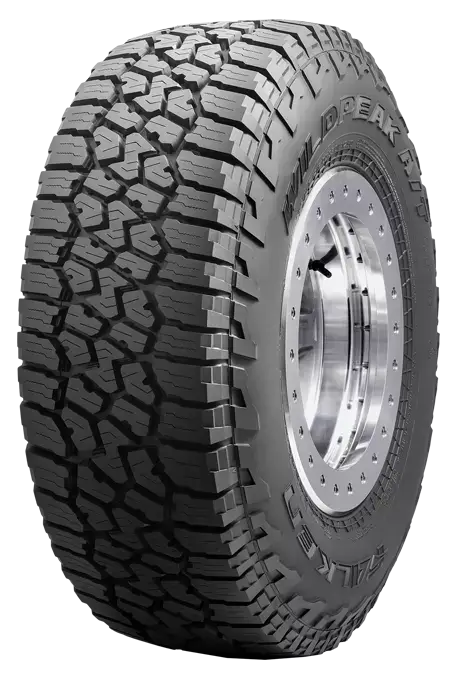 Once you lift your Outback, the next best upgrade for off-road performance is a set of all-terrain tires. The stock tires that came on your Outback have great on-road manners, but will not perform well once you leave the pavement.
Fortunately, Falken makes some great all-terrain tires available in the correct size and load rating for our Subarus. They have two great options: the Wildpeak AT3W and the Wildpeak AT Trail.
The AT Trail is great for folks who are doing very light dirt road driving. They provide additional grip and are very lightweight. This means they won't bog down your drivetrain. However, they do not have a very thick carcass and will puncture when subjected to more aggressive terrain.
If you are planning to do more difficult trails that have sharp rocks, consider the AT3W. This version is a true all-terrain tire that can handle the abuse of being smacked against sharp rocks and off-road debris.
Customize your Outback's appearance and fit more aggressive tires easily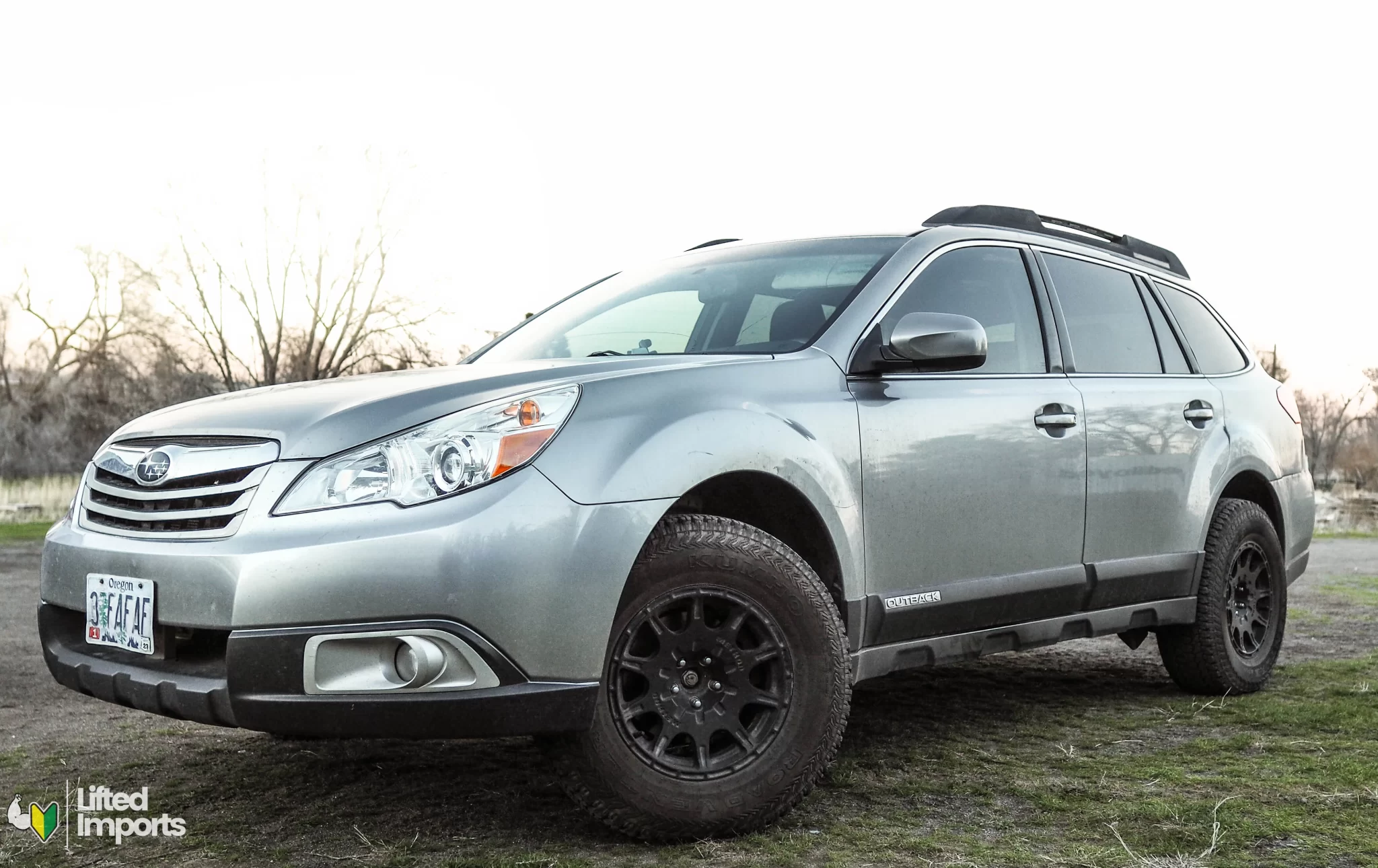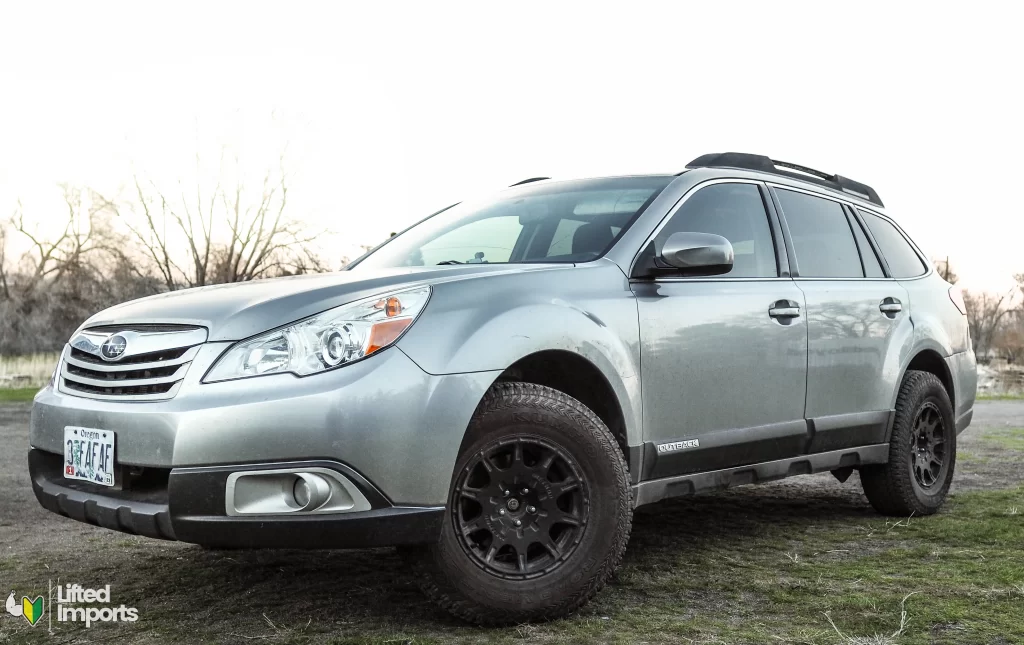 One of the main reasons people upgrade to an aftermarket wheel is for the aesthetic benefits. However, running a rally/off-road wheel on your Outback can be functionally beneficial. They have more barrel space which allows debris to escape on the trails. This means you'll be less likely to have rocks get lodged against your brake caliper and grind them down (in extreme cases, this can cause catastrophic brake failure.)
You'll also be able to size down if you want to run a smaller wheel with the MR502 since they're designed to fit over a larger brake caliper. If your Outback came with 18 inch wheels, you should be able to easily run a 17 inch Method Race Wheel (read more about the benefits of running smaller wheels in this article: Reliable Off-Roading In Your Subaru.)
Get more power and a much more reliable battery setup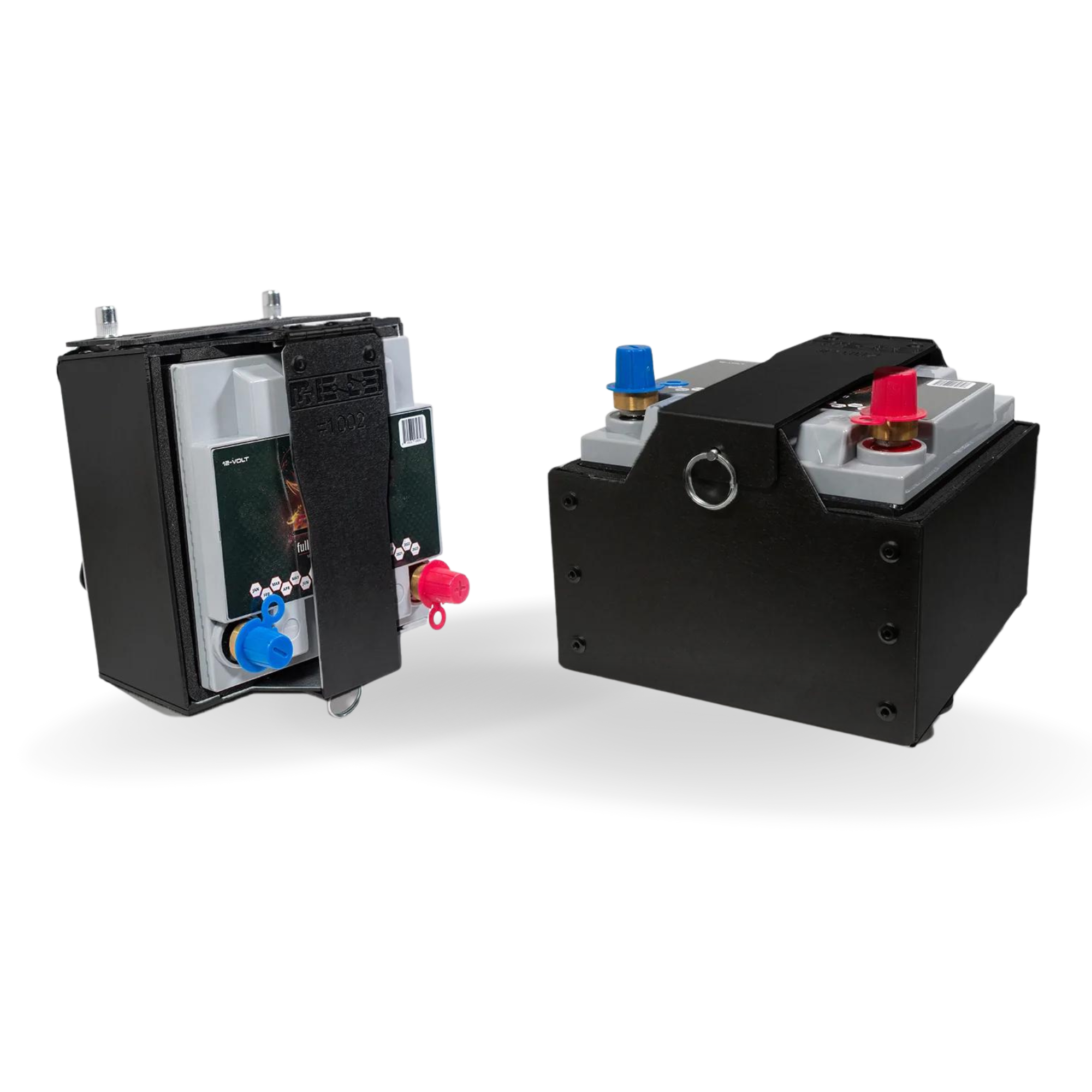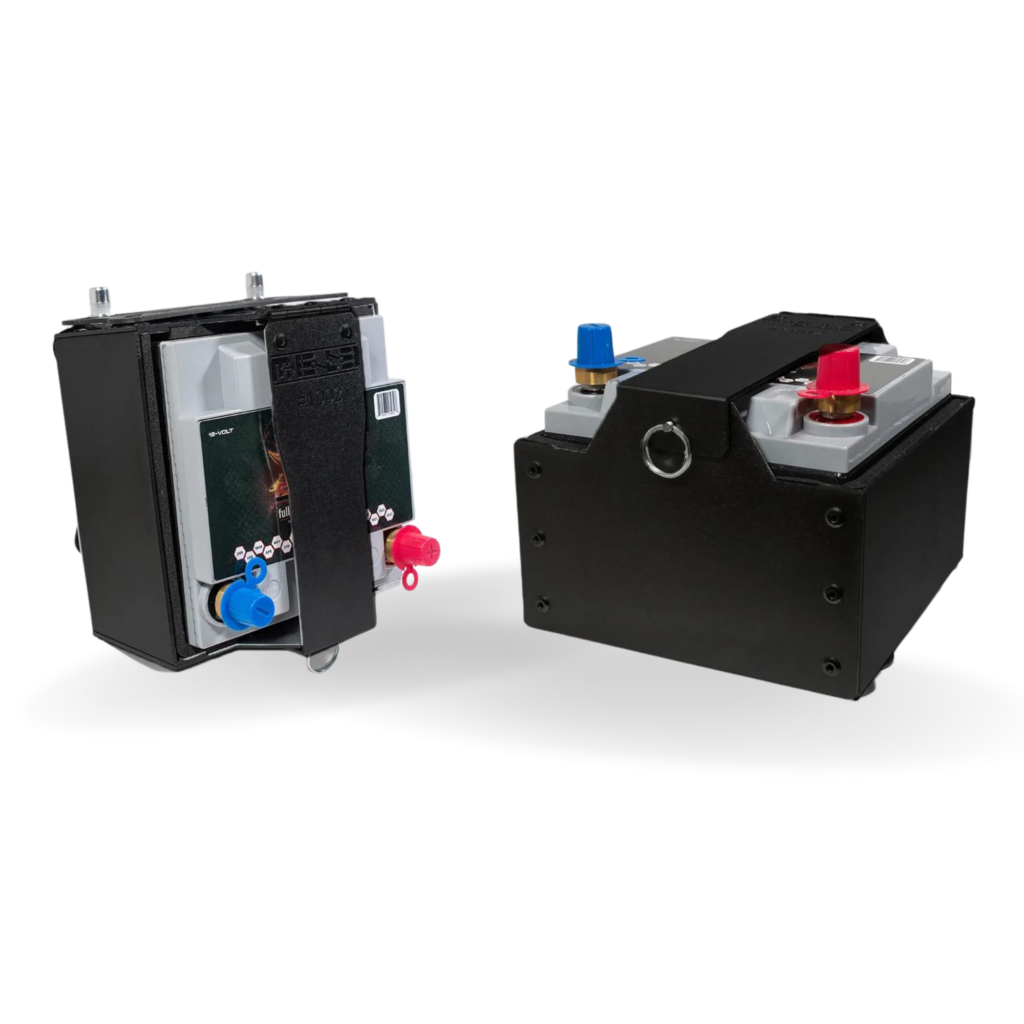 No offense, but Subaru's stock battery setup is not good. Their stock Panasonic wet cell batteries are heavy, underpowered, and are prone to failure. The J hook mounting system also leaves a lot to be desired.
When I worked for Subaru I would have customers purchase brand new cars and then return within a few months with complaints of a dead battery. In their cases it was obviously covered under warranty. But I personally do not feel comfortable taking the risk of being out in the middle of nowhere with a battery that may fail on me.
I opted for upgrading the battery itself to a Full Throttle AGM unit (I actually have them in all three of my vehicles.) I did this because they're more reliable, more powerful, and can handle physical abuse better than a regular wet cell battery. They can even be mounted upside-down or in any orientation needed.
I chose the MeLe mount because it fit the battery perfectly, offers vibration dampening, and allowed me to mount the battery exactly where I wanted. I chose to install mine in the engine bay of my Forester and it turned out wonderfully.
The MeLe battery mounts also secure your battery without applying direct pressure to the casing of the battery. When tightened down snug for off-road, factory style J hooks can actually damage the physical integrity of your battery by focusing all of that tension across one small section of the top. This is what can cause batteries to begin leaking and then rusting your vehicle's engine bay. I was really impressed by the design and the way these kits are engineered to keep my battery safe. 
This kit also provide protection against physical damage in the event of a crash. If your battery grounds out in an accident, it can spark a fire or destroy the vehicle's electronic computer systems. If this happens, a minor front end fender bender that would typically take almost nothing to repair, could total your car out.
I went with the 1200 series  rally spec mount and a Full Throttle FT560 in my Subaru. If you're not sure which one you need, MeLe is always really helpful any time I have a battery question. Shoot them an email and they'll get you exactly the right gear.
Protect your engine and transmission from trail damage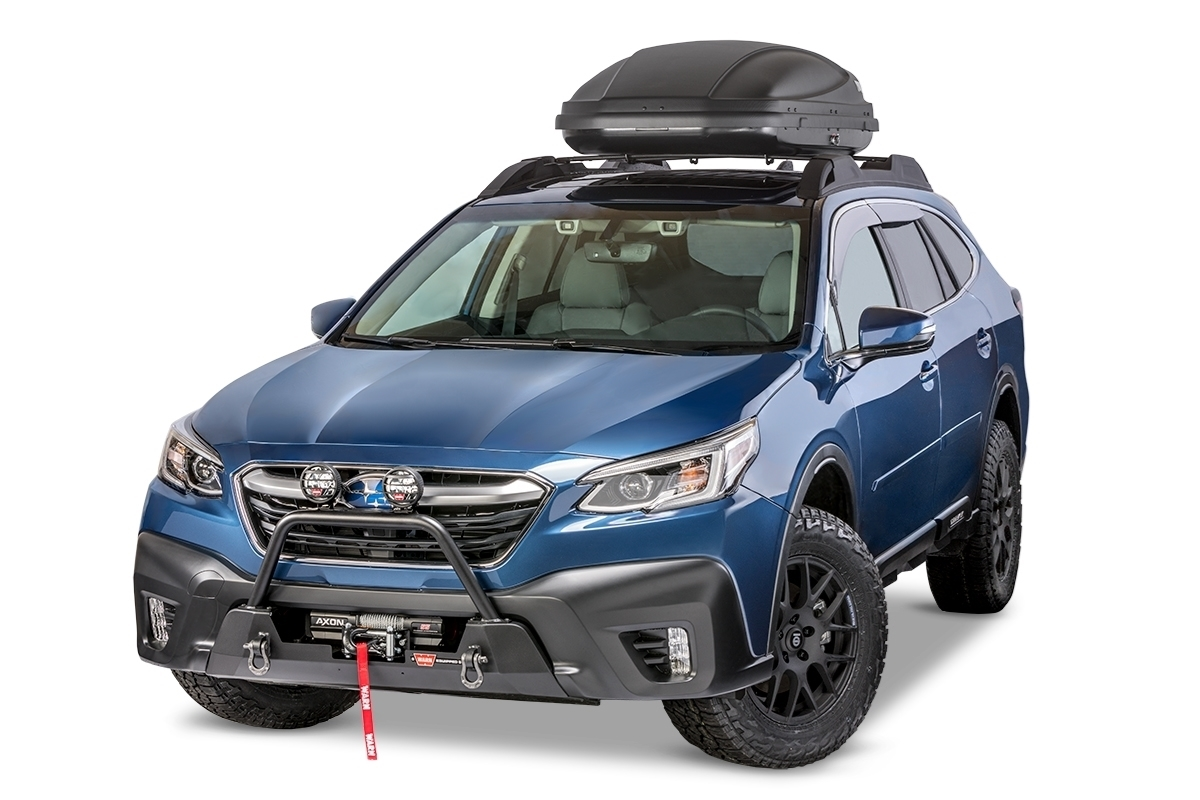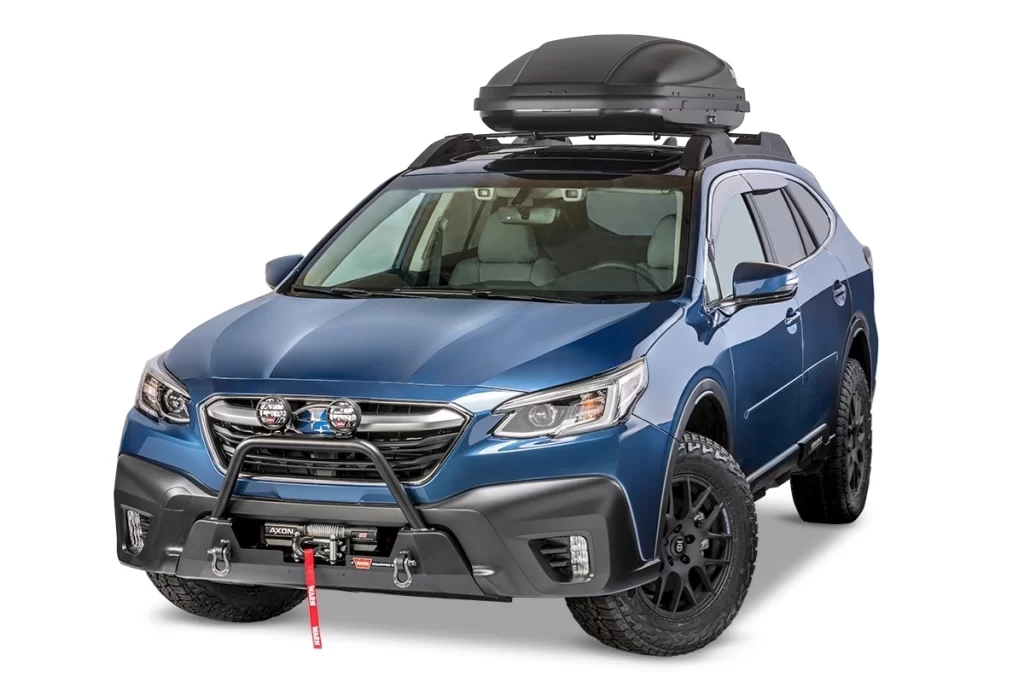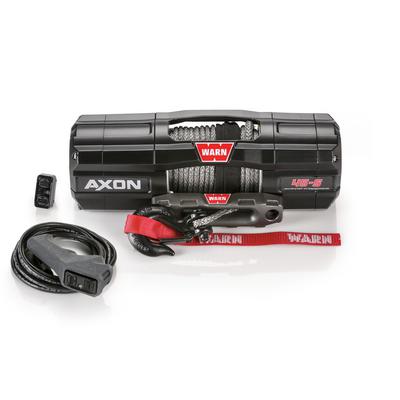 While most Subaru drivers aren't going to be putting their rigs in some of the same situations as a Jeep or a lifted truck, a proper off-road bumper and winch can be extremely useful. Many folks refer to a winch as your "lifeline" in the back country. If you're 50 miles from a paved road and you're stuck without a winch, it can be scary. But you can't just mount a winch to any factory Subaru. You need a bumper that can accommodate it.
The Warn semi hidden winch bumper is the PERFECT option for installing recovery points and an electric winch on your Outback. Not only will you have a safe way to recover your vehicle if it needs yanked, but it will allow you to tuck a Warn AXON 45 winch behind your bumper. It even looks factory!
It does require some technical work to properly install it, and you will need to cut the bumper skin. However, just about any good shop that specializes in customization or body work should be able to install it. Or if you're brave and have a cutting wheel, let 'er rip!
There are a few different places to purchase these items, but I suggest 4 Wheel Parts. They have good customer service, can answer questions, and even have financing available if you prefer to shop that way.
Check out this video of the install on a Crosstrek. It's not an Outback, but the process is essentially the same.
Even though Subarus aren't exactly 4×4's we have had so much fun in them. Being able to explore new areas using these types of accessories and getting out on hikes in any area we want has been rewarding. Hopefully this quick list gives you an idea of some great ideas for mods as you begin to customize your Outback. In the meantime, browse some of the featured builds submitted by other real people for inspiration!
Some Of Our Favorite Outback Builds: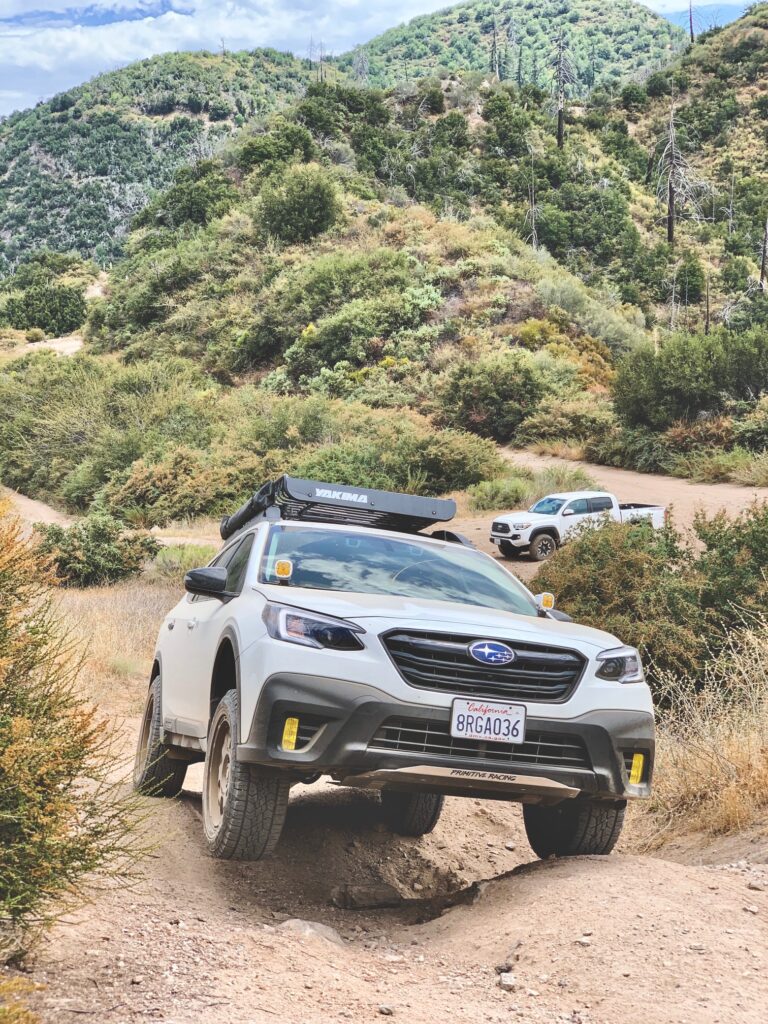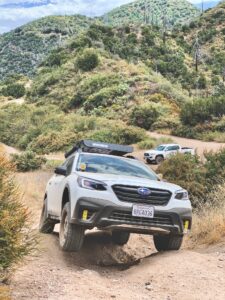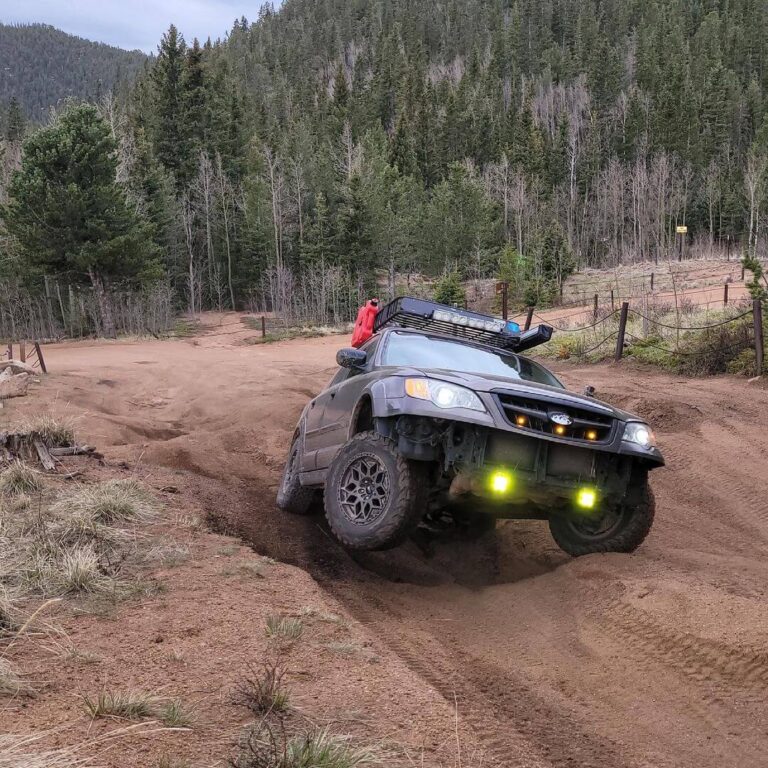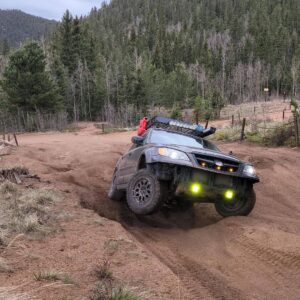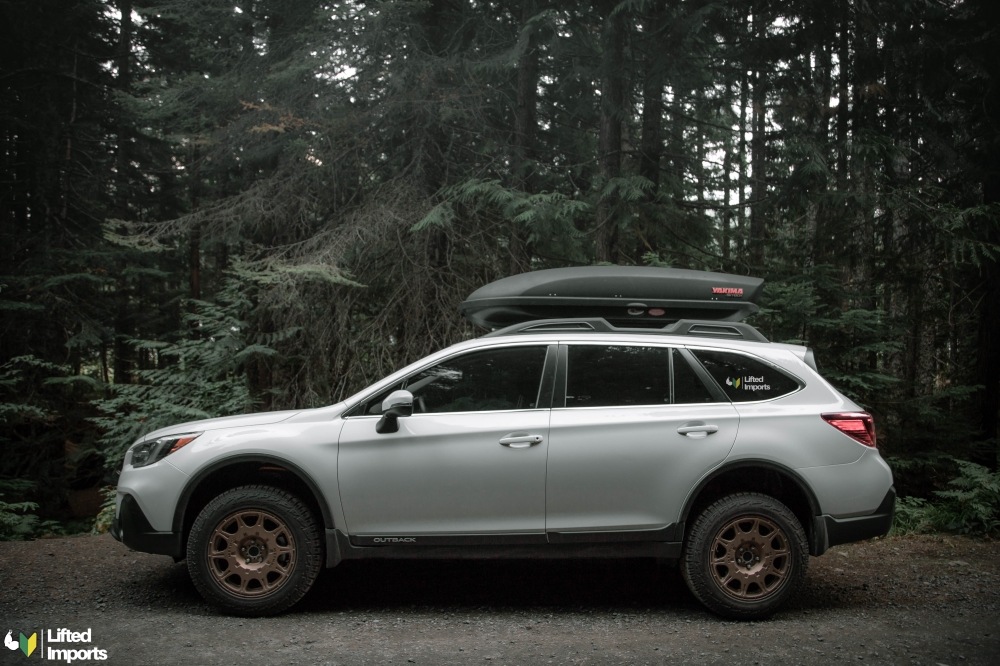 As an Amazon Associate we earn from qualifying purchases