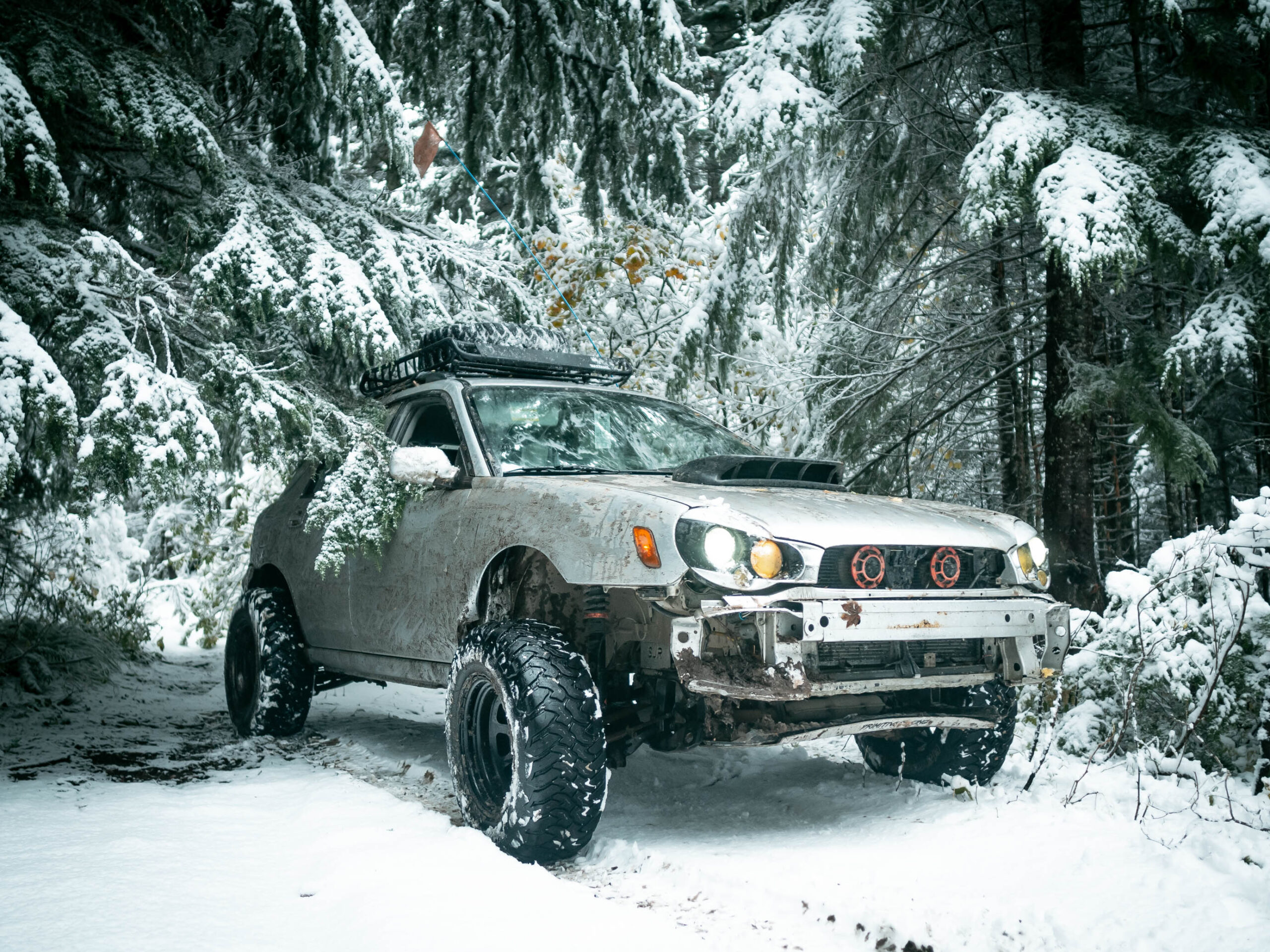 2002 Subaru WRX With a Four Inch Lift Keeps up With 4x4's
Caleb uses this Bugeye WRX to hit 4×4 trails and forest roads in Oregon and Washington
I first met my friend Caleb on a super snowy day in SW Washington out on the trails. There were only a few people brave enough to leave the house during that particular snowstorm. But he and I ended up running trails all day with some mutual friends that were driving lifted 4×4's. We followed a custom Willy's Jeep with an LS swap on huge mud tires and a lifted 94 Toyota 4Runner on 35's with 5.29 gearing. After pushing through feet of snow and helping each other fix our cars as we gave them a good shakedown, we finally decided to call it a day and headed back out of the woods. In fact, Caleb managed to burn up his old clutch that day. Ever since then, I've considered Caleb a great friend. We always meet up when I'm in town to do some wheeling.
I wanted to share his build because I think it pushes the limits of what we can do to a unibody Subaru without doing a major frame swap. I hope you enjoy this build rundown and photo gallery of his WRX as much as I do.
2002 Subaru WRX Off-Road Parts List:
4 inch lift kit from SJR
K-Sport Rally Gravel coilovers
Primitive Racing skid plate
Bassett Racing 15×7 steelie wheels
235/75R15 Hankook Dynapro MT tires
1 inch wheel spacers
Maxxhaul roof rack
Check out our quick walk around video:
There's some great info in this article, but I highly recommend checking out this walkaround video of his car as well. It was a bit dark when we filmed it, but the dialogue is a hoot and you can get a good idea of Caleb's approach to building the WRX.
Stock beginnings before the lift kit - Almost too nice to off-road
When Caleb purchased this car years ago it was actually lowered and almost "stanced." Although he enjoys taking his Nissan 350 to the track for drift events, he really wanted to do something different from that with this WRX and began the lift process. But prior to being lifted, this WRX was still one of the more properly built ones in the area. With very tasteful mods and being low, but not too low, the WRX made a great daily that offered a spirited driving experience.
After driving the WRX for a short time in its lowered form, Caleb began gathering parts for his lift. While it may not be as fast with bigger tires and a missing front bumper, it has probably seen more places in the last few years than in its previous two decades of life. From sand dunes to forest service roads and 4×4 trails, this thing has been everywhere.
Why would someone ruin a perfectly good WRX by lifting it? ...Because we can.
While we don't think lifting a car is actually ruining it, it certainly is less orthodox and will likely result in a shorter vehicle lifespan. But like many of us, he was inspired by seeing someone else's lifted Subaru. "This WRX is my first Subie and during the Gambler 500, my buddy Eddie let me drive his GC that at that time had a 2 inch lift and a 1.8 NA/T motor that he had built. I fell in love with it." I've personally seen Eddie's Impreza and it now has a much larger lift kit and is a beast! It's no surprise that Caleb was inspired to build his own after driving it.
The desire to share the excitement of car enthusiasm with others is one thing I really appreciate about the Subaru community. I'm sure most of us can think back to one experience that turned us into an enthusiast or a grease monkey. As time progresses, we may go through various phases of our car journey – from sports cars to trucks, or from simple fandom to actually working on them. On this topic, I want to encourage anyone reading this to remember that you could be the person who sparks a lifelong passion for cars in someone's life. Whether it's letting a friend drive your car, or taking a nephew for a ride, it's always such an enriching experience to share our hobby with others. To be honest, if it wasn't for Eddie letting Caleb rip around in his Subaru, I may have never met him! It's crazy how life unfolds.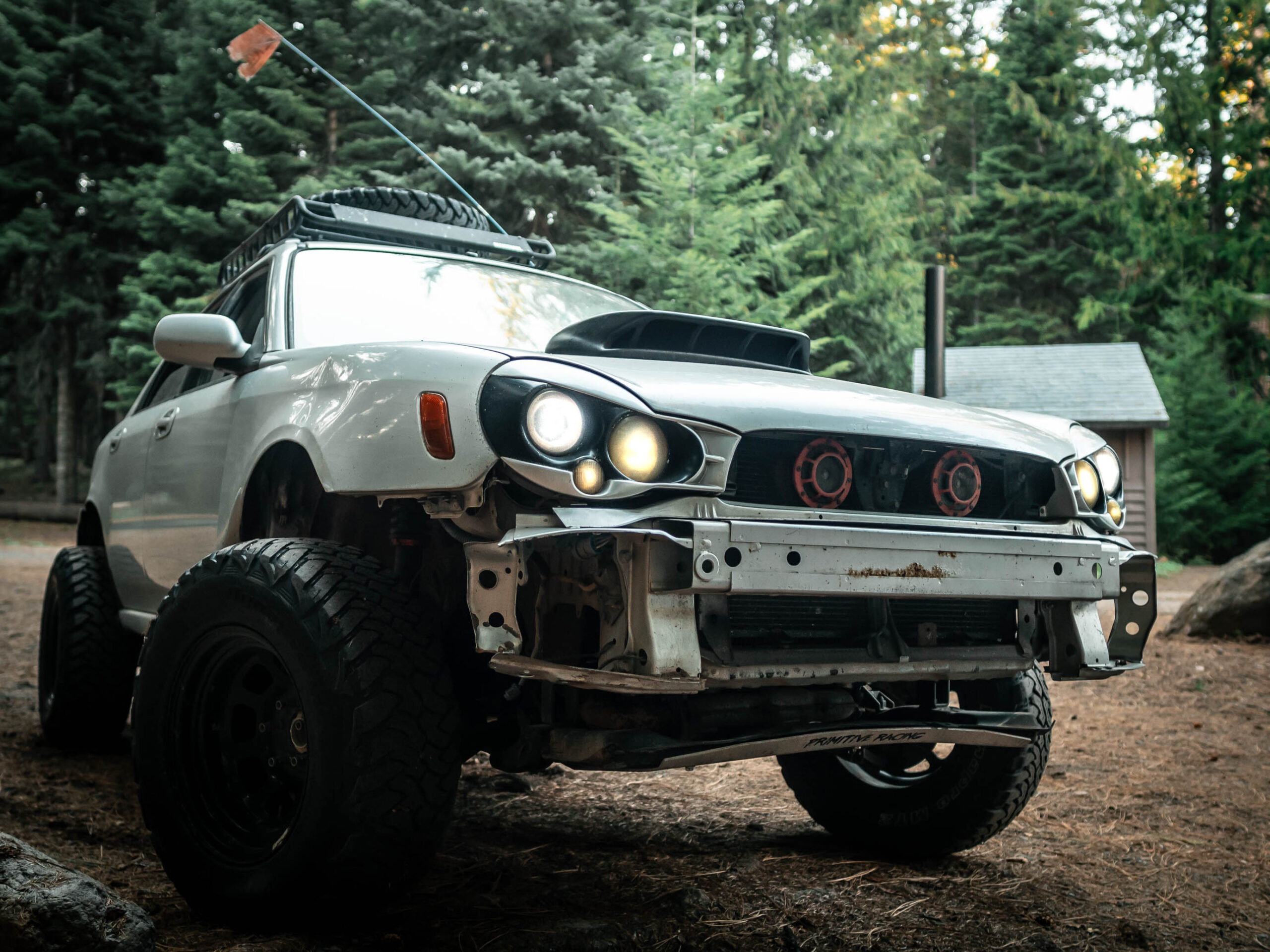 The best possible lift and suspension combination for tire clearance
One of the most difficult parts of fitting a larger tire on an older Subaru is trying to install them in the rear where the spring perch sits really low. The best way to avoid this is to use a set of coilovers that are built for off-road or rally use. A coilover has a much more narrow spring and there's no bulky perch to rub into your tire. Caleb selected a set of K-Sport Gravel Rally coilovers and then 4 inch lift kit from SJR which is a smaller "boutique-ish" company run by a local Washington gentleman named Scott. He makes very solid kits that border on the precipice of overbuilt.
The K-Sport coilovers that Caleb selected weren't purchased on a whim without the advice of others. "I wanted more suspension travel for trips to the dunes so I asked my buddy that does rally what he runs. He said he uses these and loves them. They even hold up really well on the bigger jumps if you brace the bracket on the lower mount. So I bought them and did that." I can say with full confidence that Caleb and his friends push their cars to the limits. If the parts they're using are holding up to the crazy stuff they put them through, then that's a great sign.
The 4 inch lift kit is slightly more involved than the typical 2 inch strut top spacer. It includes dropping the subframe and extending the coolant lines as well as lengthening the steering linkage. It may not be the right choice for folks who are new to working on vehicles. However, with a little help and the right tools it can be done! When I asked Caleb about this he said "the hardest part is just modifying the steering connection. We just cut it and welded a pipe in between." As for the coolant hoses, he explains "We just used the spacer that people use to put in an aftermarket coolant temp sensor." To be honest, I thought that was a really good idea. I'd always just seen people use pieces of pipe to extend their upper and lower radiator hoses. But using the sensor spacer is much cleaner and less likely to corrode.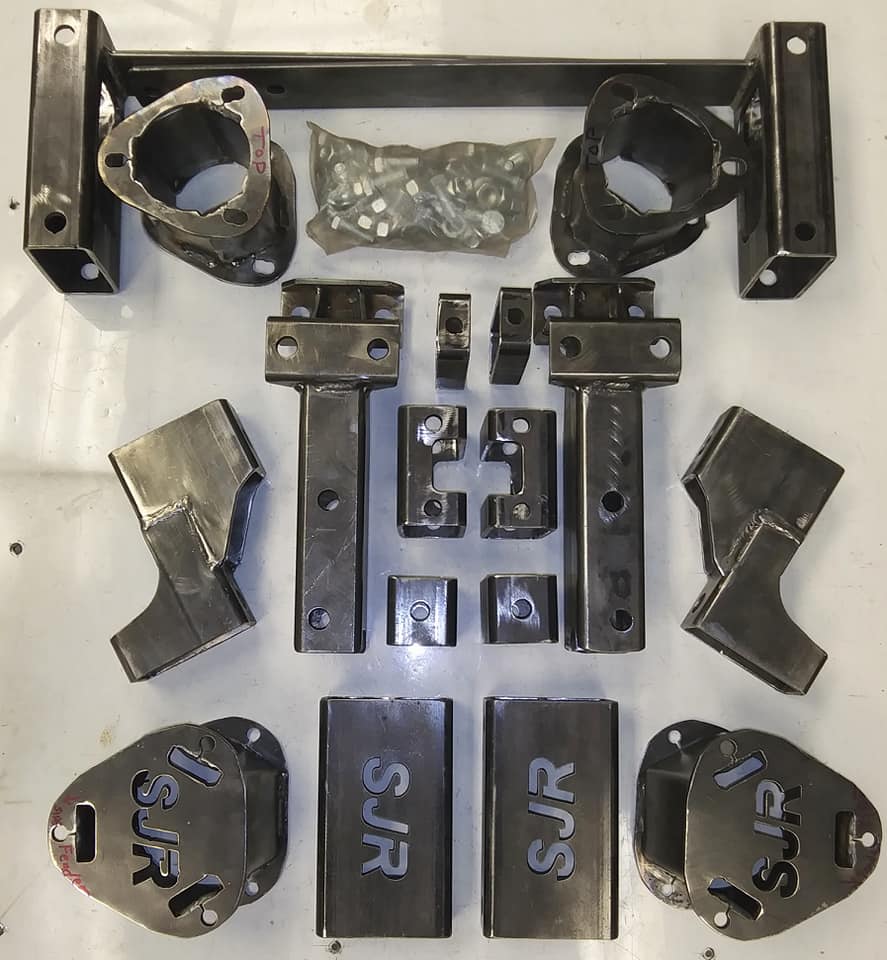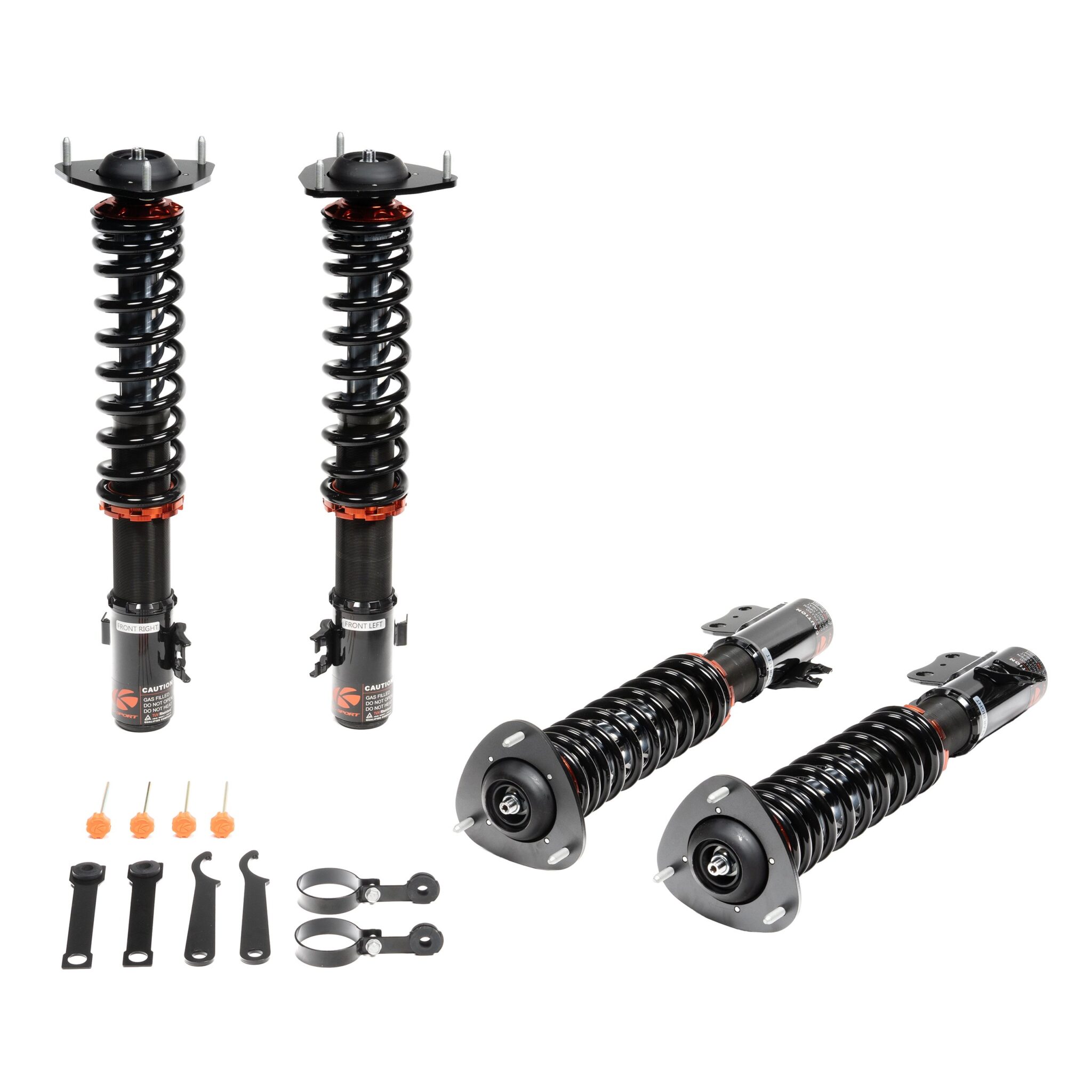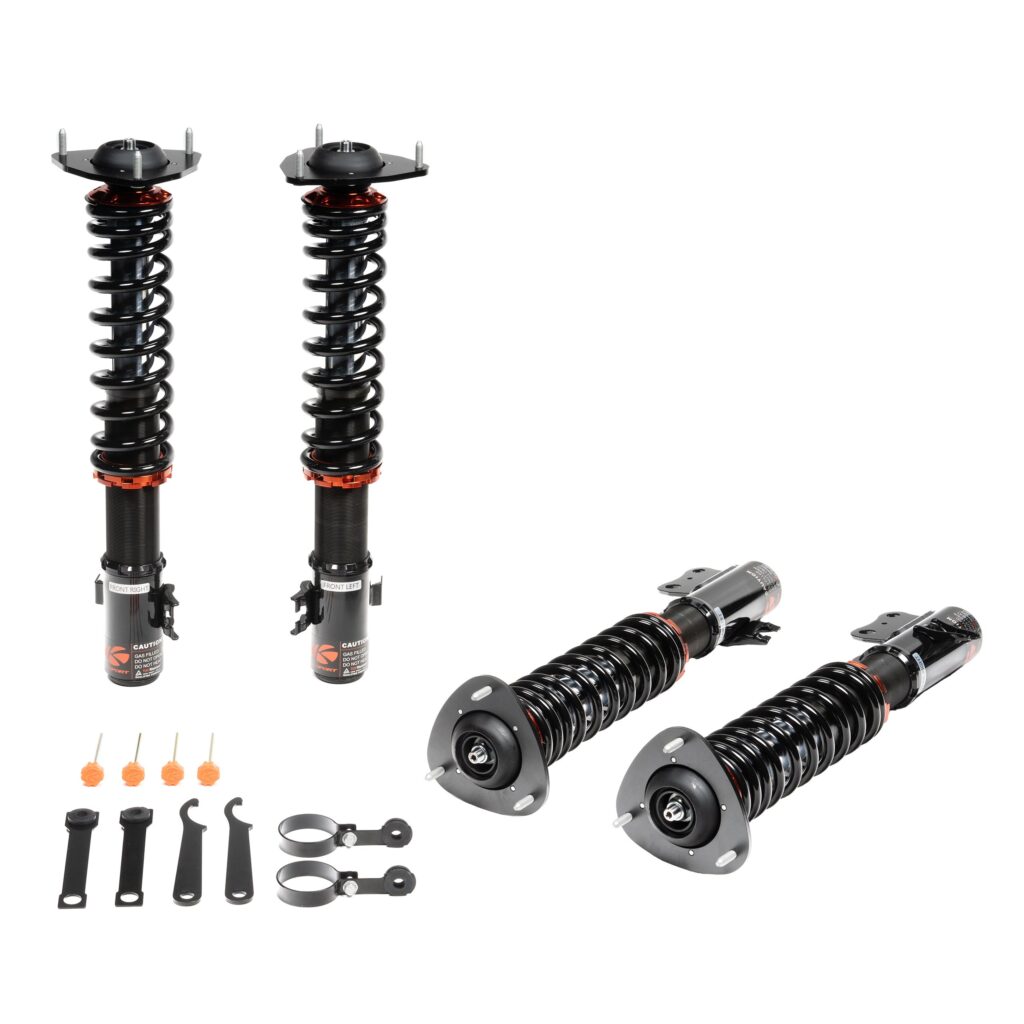 Spare tire storage. What are the negatives of storing it on the roof?
Unlike some of us, Caleb is wise beyond his years and actually carries a full size spare on his WRX. Since the aftermarket tires don't fit in the OEM spare location, he opted to mount his spare to the roof basket. I asked if it's caused any issues for him and he explains "I haven't had any issues carrying it up there. The car drives like $#*! on the freeway anyways, so I don't notice it. But I do have to climb up there to get it and doing that is a b****." Unfortunately, the moment you install larger tires and start cutting or removing bumpers, the drivability will suffer. But I have to agree with Caleb on this; running a spare on the roof seems to impact drivability a negligible amount.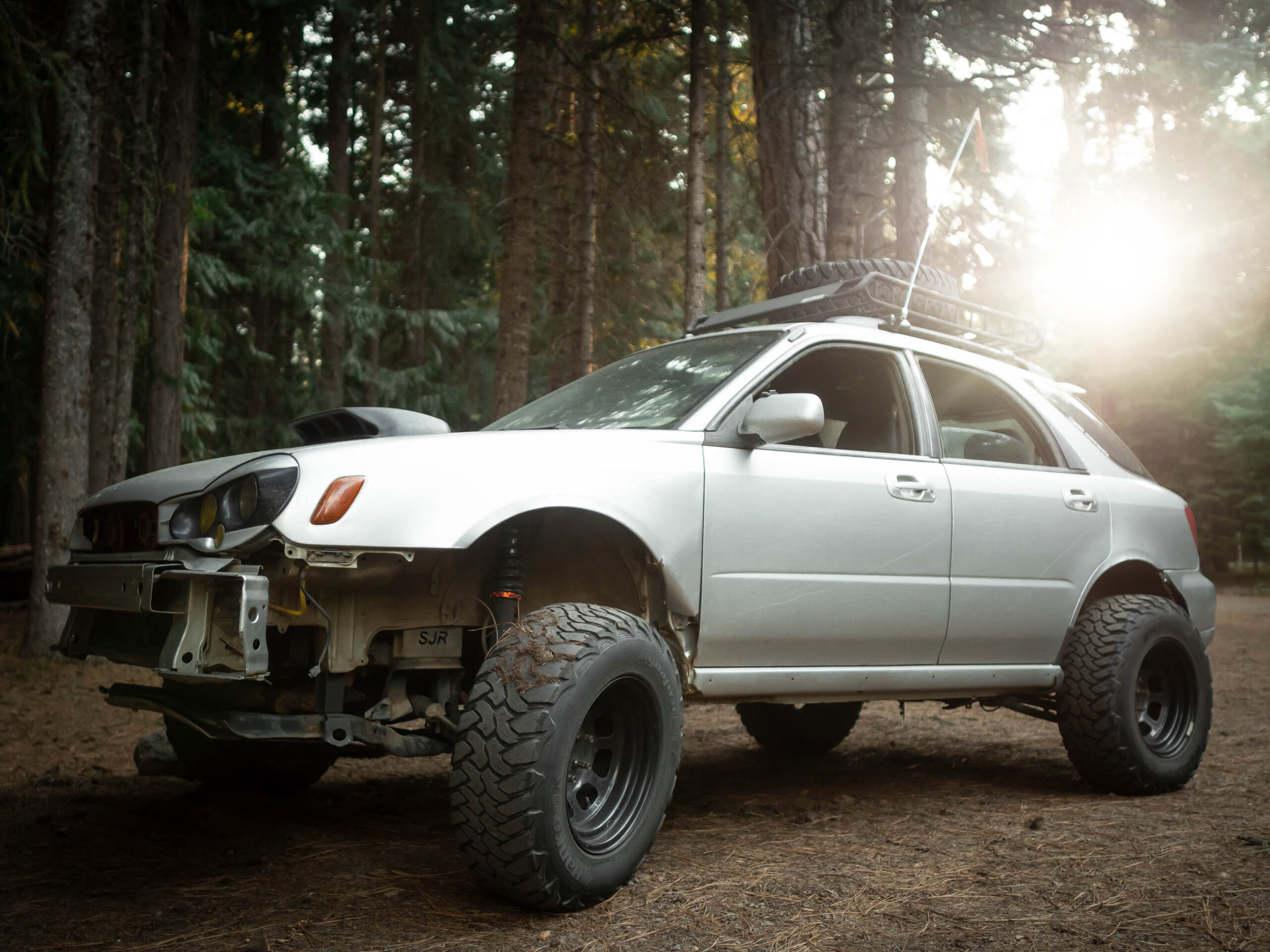 Are Bassett Racing Steelies Actually Bad Wheels?
I've run Bassett steelies in the past and enjoyed them. They're an extremely affordable steel wheel option, they look great, and they come in the right back spacing for pulling the tires away from the suspension components. But I notice that most people have complaints about how hard they are to balance. However, I had very little issue with that and Caleb also explained to me that he hasn't had any problems with the Bassett wheels either.
While steel wheels are usually not as "cool" as some of the alloy options out there, I really like that they're less prone to cracking. If you're out on the trail and you bend a steel wheel, you can oftentimes hammer it back into place enough to hold air. But with alloy wheels, if they take damage on the trail, there's no easy way to perform a trail repair.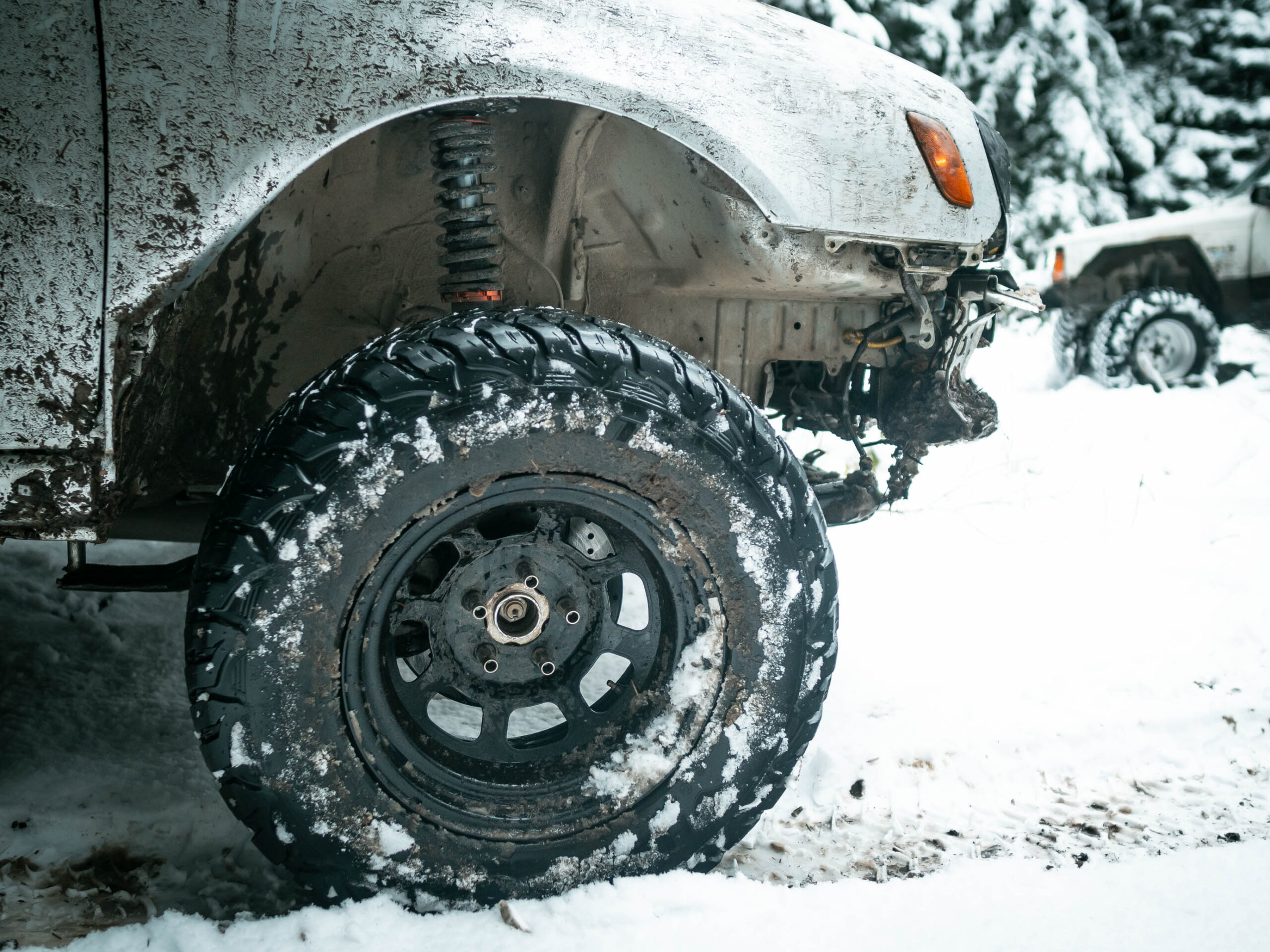 How well does the WRX do off-road?
Despite being a non dual-range 5 speed manual, Caleb's WRX does really well on the trails. He's held his own on trail runs with my Jeep on 33's and in my lifted Forester with an automatic transmission. Having over 200hp to the wheels seems to allow him to climb impressive obstacles and is a blast on the sand dunes which is one of the main reasons he chose to build a lifted Subaru. I've seen videos of him absolutely ripping around the dunes in Florence Oregon.
This thing really shines on rough roads at high speeds. With the mud tires and coilovers, this is about as close as you can get to a rally car. It's always a pleasure getting out on the trails with this guy in this thing.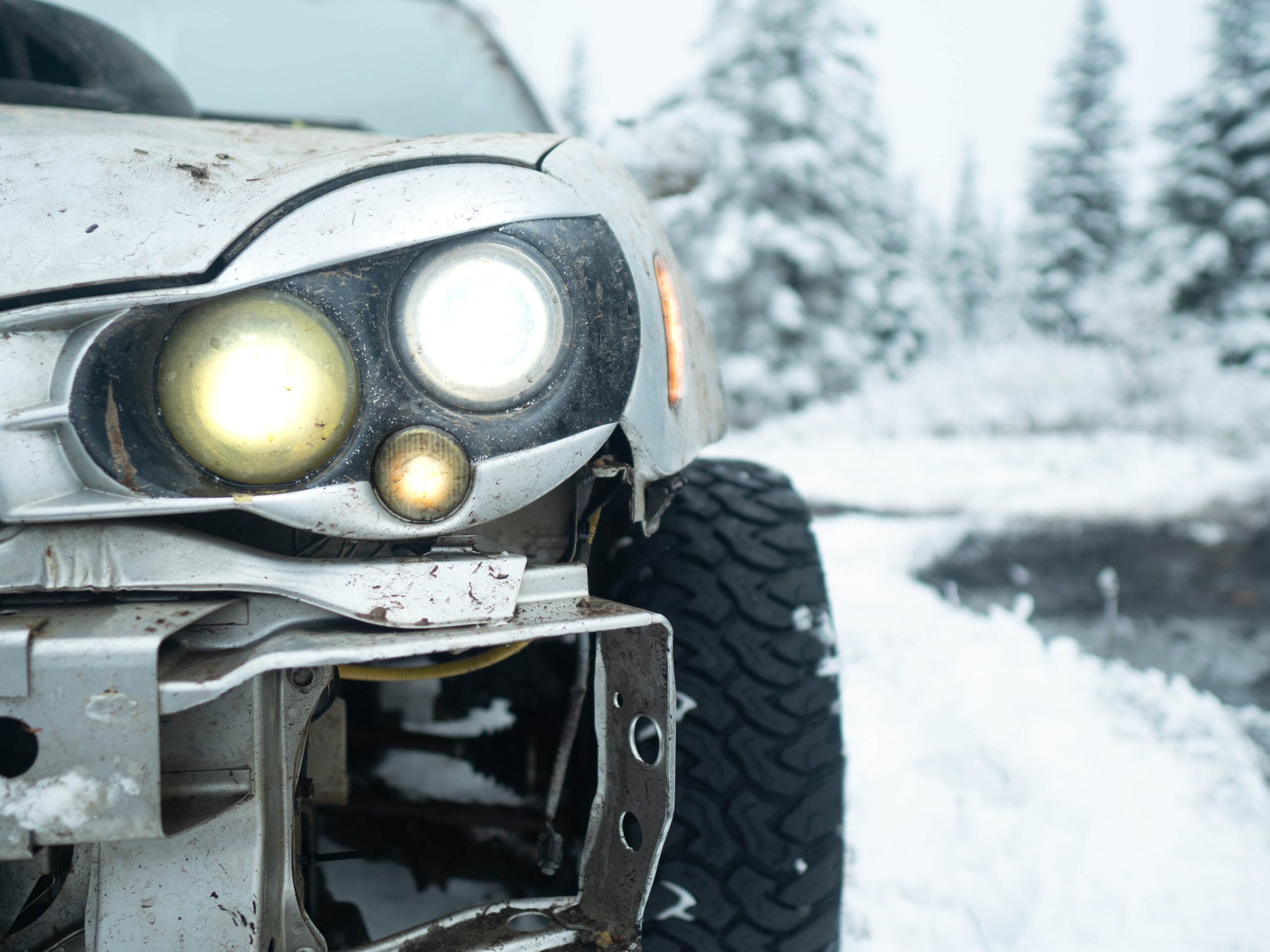 Caleb wants to add a cage of some sort in the future. He says he may fabricate an exo cage or a more traditional internal cage. But either way I am excited to see it! He also wants to install a larger shortblock in the car like an EJ257 out of an STI. But as it sits, this is such a capable adventure machine!
Whether you own a new WRX, an older one, or a different Subaru and want to lift it, I hope this has been a fun read that's offered some inspiration. Please head over to Instagram and follow @fourfingerdrift. Tell him what's up and thank him for taking time to share his build. Take a second to share this article to social media as well!