Lifted 2020 Subaru Forester Sport: It Sees More Trails Than Most 4x4's
(Full Build List Included)
When Subaru released the 2019 Forester, hardcore enthusiasts were outraged by the decision to stop offering the XT model. Some said that the Forester was done for. But they were wrong. The Forester Sport was a new trim level with aggressive styling and a wide range of creature comforts at a very competitive price – and people loved it. The reliability of the Subaru 2.5 naturally aspirated boxer engine continued to be a huge selling point for hikers, explorers, and overlanders who need a vehicle that won't leave them stranded in the wilderness.
With the growing popularity of the SK chassis, we've had been getting a lot of emails and inquiries from folks about lifting them. Unfortunately we didn't have anyone on the site that owned a 2019-2022 Forester yet. So we began to look for a good build that people could use as inspiration.
Luckily, we ran across Dan's 2020 Forester Sport and really liked everything he had done with it. We reached out and asked if he'd be willing to share the build process with you guys. So let's dive in to the build! But before we go any further, jump over to instagram and show some love by following @freedom_foz_ and leaving a comment.
Lift Kit & Off-Road Parts List
OEM Engine and differential skid plates

DIY aluminum Transmission skid

OZLED dual tone ditch lights

Nilight ditch light mount
ZMoon LED bars
eBay Chase Lights

Wal-Mart roof rack 😂 (Laugh emoji added by Dan himself)

DIY plastidip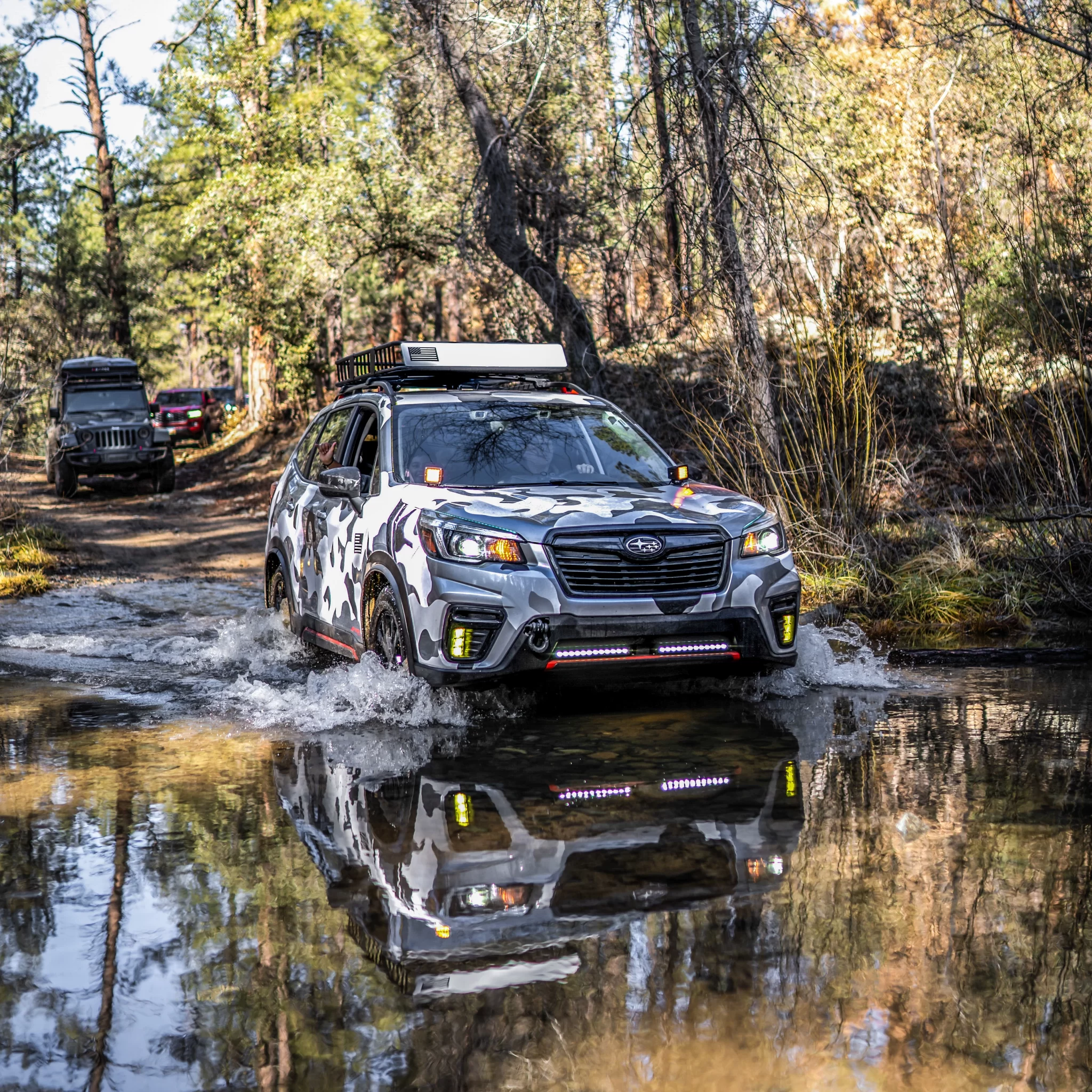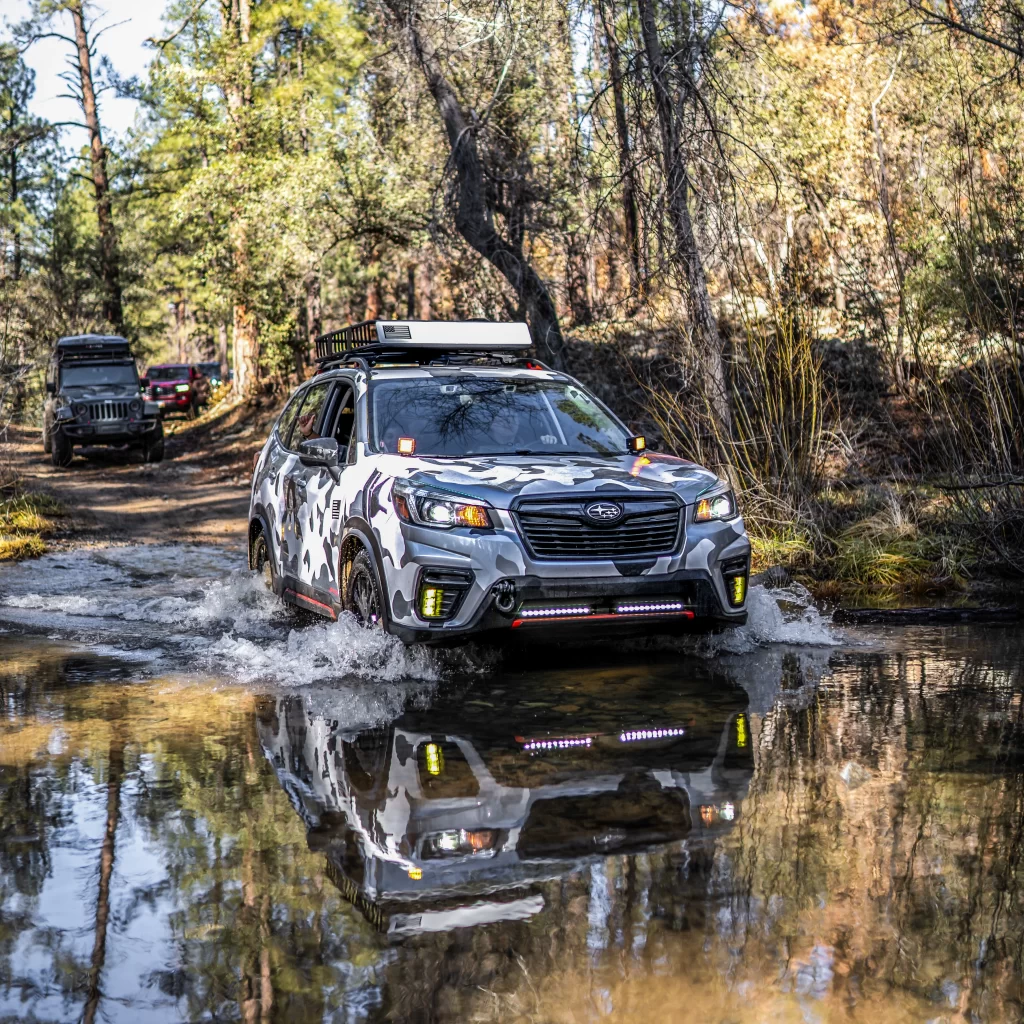 Background & Initial Plans For Dan's Forester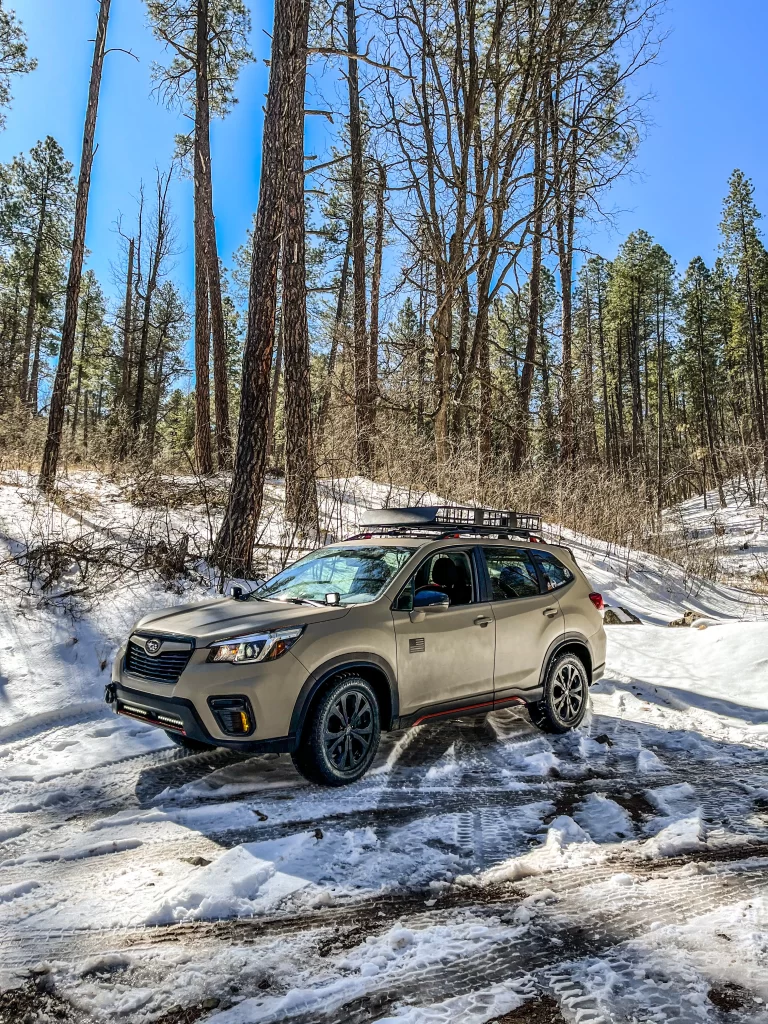 How Long Have You Had The Forester? Is This The First One You've Owned?
I have owned it for two and a half years, I also owned a 2016 Crosstrek which I had traded for a Hyundai Tucson 😞 before quickly trading that in for the Forester after only 4 months 🤦‍♂️
Why Did You Decide To Lift It?
I learned a long time ago that if you can't clear the obstacle regardless of line choice your can't proceed. While I don't take on crazy trails I sure have scraped and slammed into the skid plates less often after being lifted. I wasn't lifted for the first year. After a year I had installed the Body Armor 4×4 2" front 1 1/2" rear lift kit. While it did work a common failure point is the front sway bar end link extension brackets, this is an issue with every company that makes the spacer lifts for 2019+ Crosstrek, Outback, Forester. While on a trail run mine broke and in the process peeled all the weights off my wheel, tore my ABS line and ripped the boot on my tie rod. Luckily I was able to limp home. I experimented with some adjustable end links with mixed results.

After about 10 months I made the leap to purchase an Ironman ATS lift kit (pre spec c). To provide more articulation and improve the overall ride quality. This also removed the risk of an extension bracket from breaking because the extension is no longer needed.

While I didn't originally believe the Body Armor 4×4 lift caused any CVT wobble/shudder after installing the Ironman kit I noticed how much smoother and better the acceleration felt having the rear subframe dropped 2" with the included subframe drop kit. The subframe drop should help with longevity of my CVs.
How Hard Was It To Install a Lift On The Forester?
I did install both the spacer and the Ironman suspension myself. The spacer kit took about 4 hours (plus 2 days finding the loos end link bolt lol.) The Ironman kit took about 6 hours (that included the subframe drop.)

I installed both of them by myself and it's definitely doable but an extra hand is a good idea for portions. I would highly recommend buying an impact wrench, it doesn't need to be $300, I have a Black and Decker impact that was around $60 and works for my needs.
What's Your Favorite Mod On The Forester?
That would be a tie between my tires and my lift. 

They both have so many benefits both on road and off-road.
Dan Fitted a 235/60R18 Tire To The Stock Wheels
The Forester has 235/60R18 Atturo Trailblade XT on it right now.

I currently run the stock 18" Sport wheels. Because of the brake calipers the smallest wheel size I can run is 17" and because the Sport wheels look great I didn't see the benefits of spending a $1,000 for only 1/2" of additional of sidewall. 

I only have very slight rub in the driver rear on the plastic wheel liner on full articulation.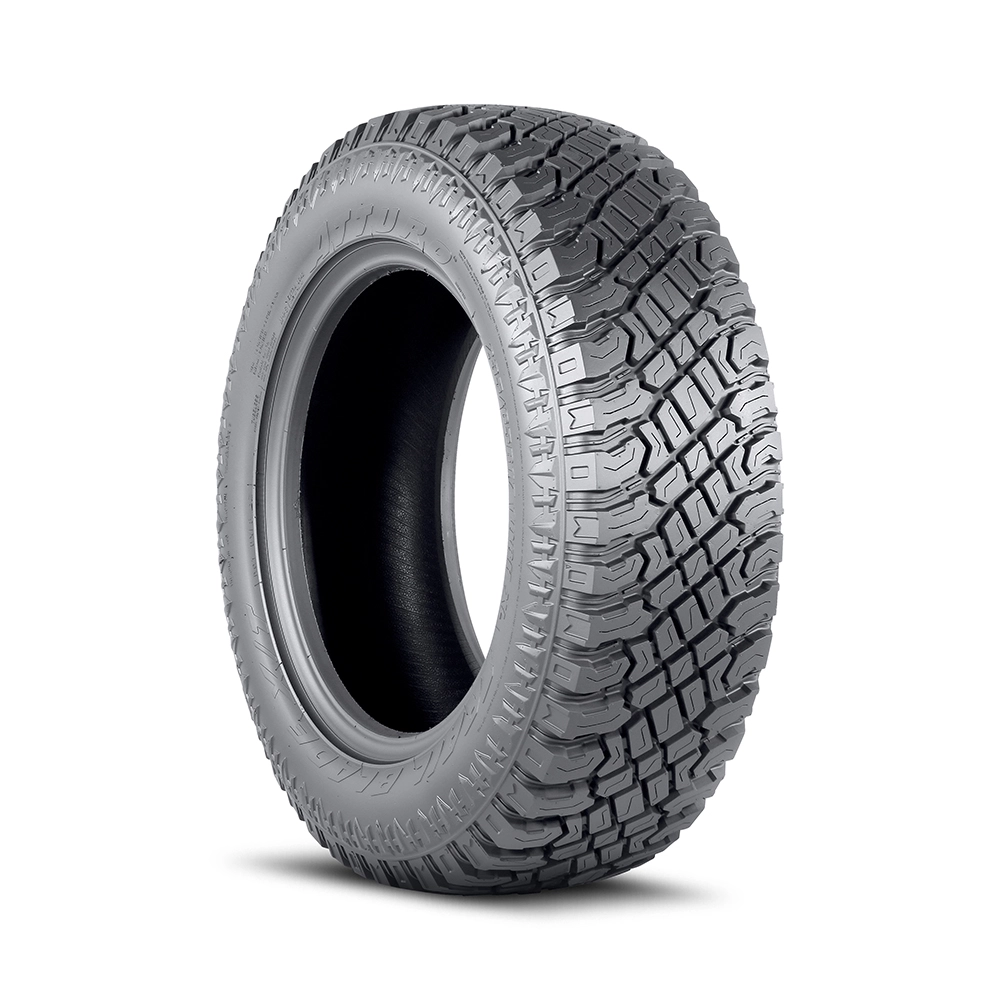 Want a set of these tires for your Forester build?
How hard was it to fit your off-road tires on the car?
Luckily they fit! I did heat and push the front wheel liner as a precaution before installing them though 😊 
I really like those Atturo tires. I don't think they get enough attention. How have they performed for you?
I love them! They're lighter than K02s and more durable than Wildpeaks. They have performed wonderfully! Only terrain that Wildpeaks or Open Countrys would perform better is in ice. Because the Atturo Trail Blade XTs are a Mud/All Terrain Hybrid they're geared toward rocks and mud and as a result have limited sipping. So they do perform well in ice and snow but if that were where I did most of my driving I'd opt for an All Terrain with more sipping and less aggressive tread.

Because I live in the desert though and only drive in the snow and ice a few times a year the benefits they've offered me in those spaces have outweighed the ice performance.

There are two additional SK Foresters that have since ran them and they both have loved them! One of them lives in Nevada and he prefers them over the Wildpeaks he has before by far.
Is Lifting a Subaru Forester Safe For The Car?
Have you experienced any maintenance issues from having the lift/bigger tires? I know some people complain about worn CV's and wheel bearings, or even hot engine temps when turning bigger tires.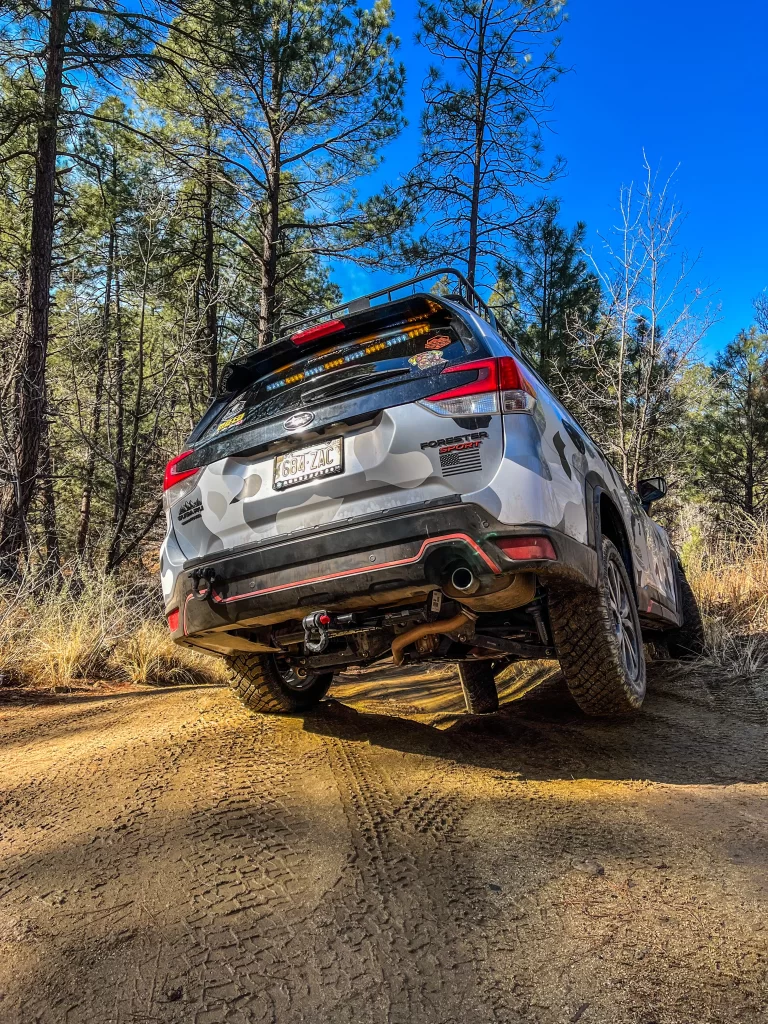 Knock on wood-I haven't had any of the common issues. The issues heavier tires can cause was also part of my rational for avoiding K02s. Those tires are awesome but they come at a cost to other components. The good news is from watching other higher mileage SKs if you limit your lift to 2" and are mindful of your tire and wheel setup you shouldn't run into any problems.  
What's some of the craziest/coolest things you've been able to do and experience in the Forester?
Cinders Arizona, it's a huge wilderness of hundreds of inactive volcanos that have left behind sand/gravel like volcanic ground that is black-if you YouTube it you'll likely find videos of Jeeps and 4runners with tons of mods. You'll struggle to find a video of a Subaru out there. So when I went last year I was hesitant to venture into "uncharted" territory. As it's positioned in northern Arizona you can adventure for hours with a variety of sights and challenges. Recently we hosted a Softroad Nation Arizona trail run there and it was awesome to see others enjoy the area for the first time and learn just how far their Subaru could take them! 
Is there anything you wish you knew in the beginning or something you'd have done differently with your build?
I would have saved the time and money and just purchased the Ironman lift kit the first time around.
Do you have any future plans for the Foz?
I'm planning to install a torq locker within the next year. Once my warranty has expired I'll also be installing a CVT cooler. When my youngest son is old enough to go camping 1-2 years more I'll invest in a RTT but right now I can't justify the cost. I would also like a custom front and rear bumper to improve my approach and departure angles. 
If you found this build article helpful, consider checking out some of Dan's sponsors and social media channels below:
Discount code "freedomfoz" 25% *Ironman ATS lift 
Discount Code "YTFB12" 12% off
Prior Media And Affiliations:
YouTube Channel "Freedom_foz_"
Subie and You podcast guest
Softroad Nation Arizona Chapter Leader (we have sponsors for the chapter as well, check out our page)
Subaru Ambassador
Check Out These Other Helpful Articles: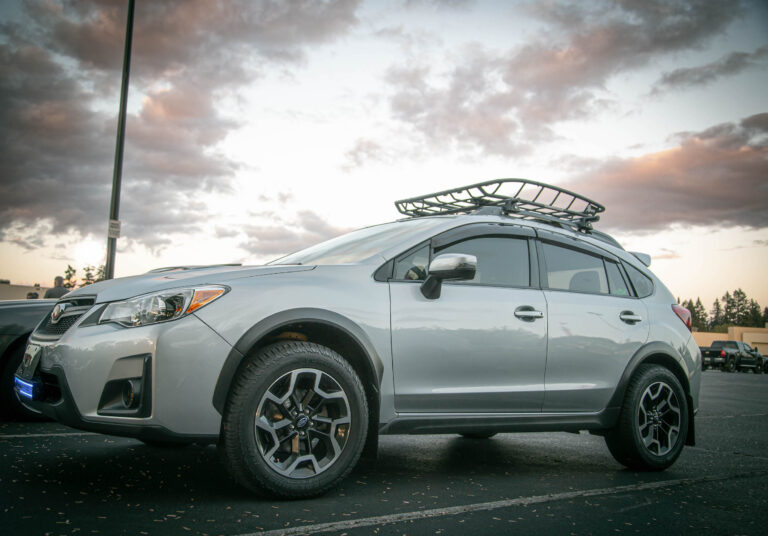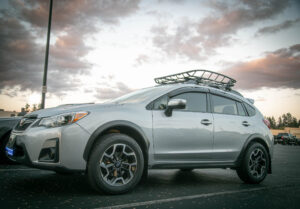 Uncategorized
As an Amazon Affiliate, we may receive a small commission on qualifying purchases.