Tips To Build An Off-Road Subaru Without Breaking The Bank
For many of us, taking a perfectly good vehicle off-road and beating it up seems like a crazy idea. After all, cars are typically the second largest purchase a person will make. However, there are some really good tips that you can use as you begin shopping for a car and curating your parts list. When I purchased my 2006 Subaru Forester with the intention of building a trail car, I bought it with a branded title from a minor front end collision. The car also had a crappy paint job, horrible tires and ugly wheels. However, the undercarriage was mint. Absolutely no rust on the vehicle anywhere and the motor ran exceptionally well. It was a base model with an open diff and cloth seats. But none of this mattered to me as I already had plans to mod and upgrade the car. I swapped in an LSD from a Forester XT that I had purchased for $50. I also immediately chopped the front and rear bumpers to fit bigger tires that I had already planned on installing which meant that the bad paint made no difference to me. And the best part of all, I paid $1700 for a car that would have cost me about $6k if I had purchased a cosmetically clean example. Stick around to check out the main principles that I've always used when buying and building a car for off-road usage.
Start With a Car That Has Body Damage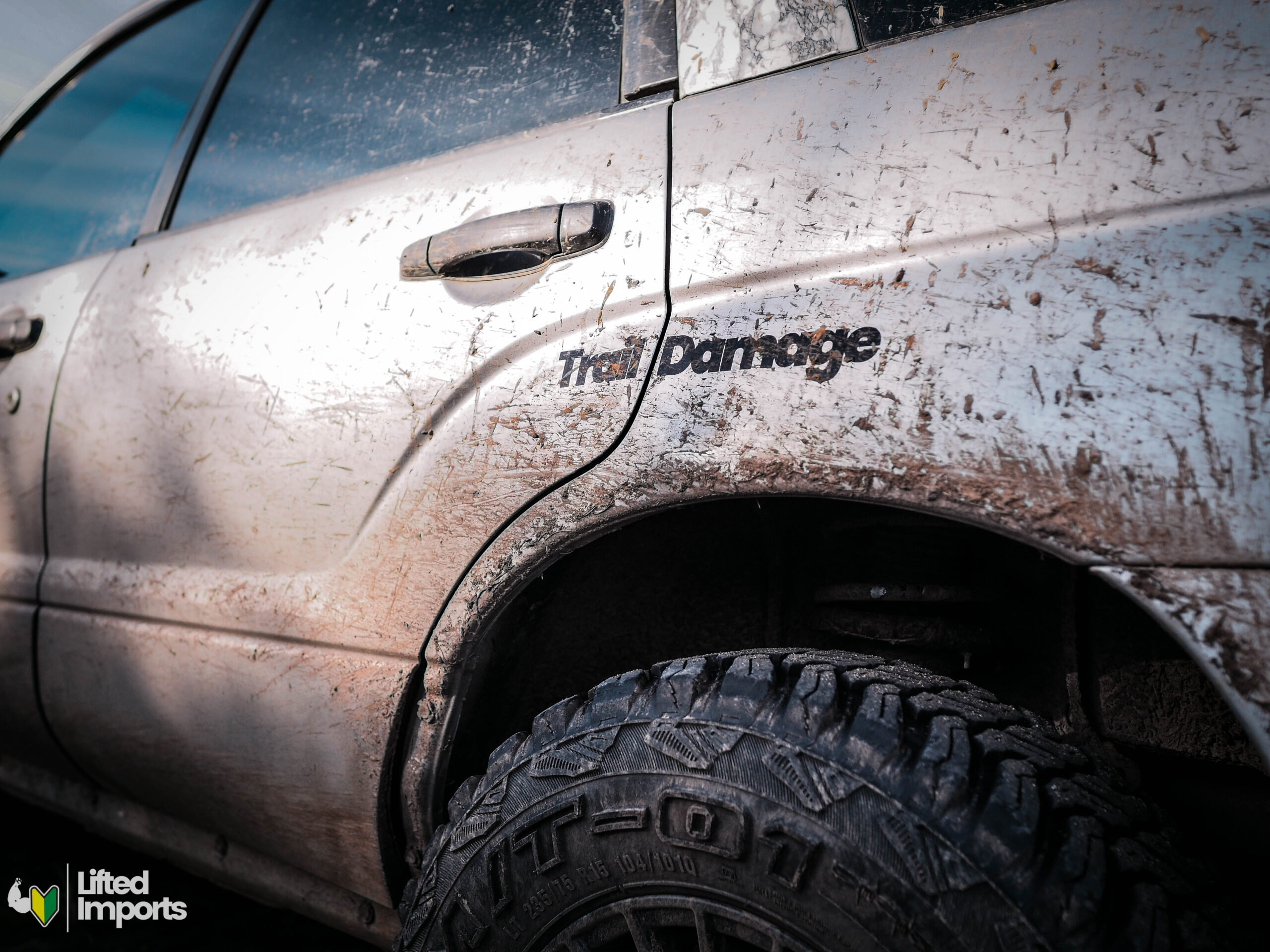 This might sound crazy, but hear me out. Many of us choose to install aftermarket steel and aluminum bumpers on our off-road cars. This usually involves cutting or completely removing the bumper skin. So if you come across a car for sale with some minor fender bender damage, don't be afraid to make a reasonable low-ball offer. While most prospective buyers will be scared off by this, it may make absolutely no difference to you while lining your pockets with an extra $500-$2000.
Another really big benefit for me when starting with a cosmetically rough vehicle is not being afraid to damage the car. Since I paid less than a week's salary for most, I have zero reservation when it comes to banging the car into trees, rocks, and any other obstacle that is in your way. There's nothing more gut wrenching than putting a huge dent in the rear quarter panel of a $35k car and tanking its value.
Buy a car with a damaged bumper and have way more fun!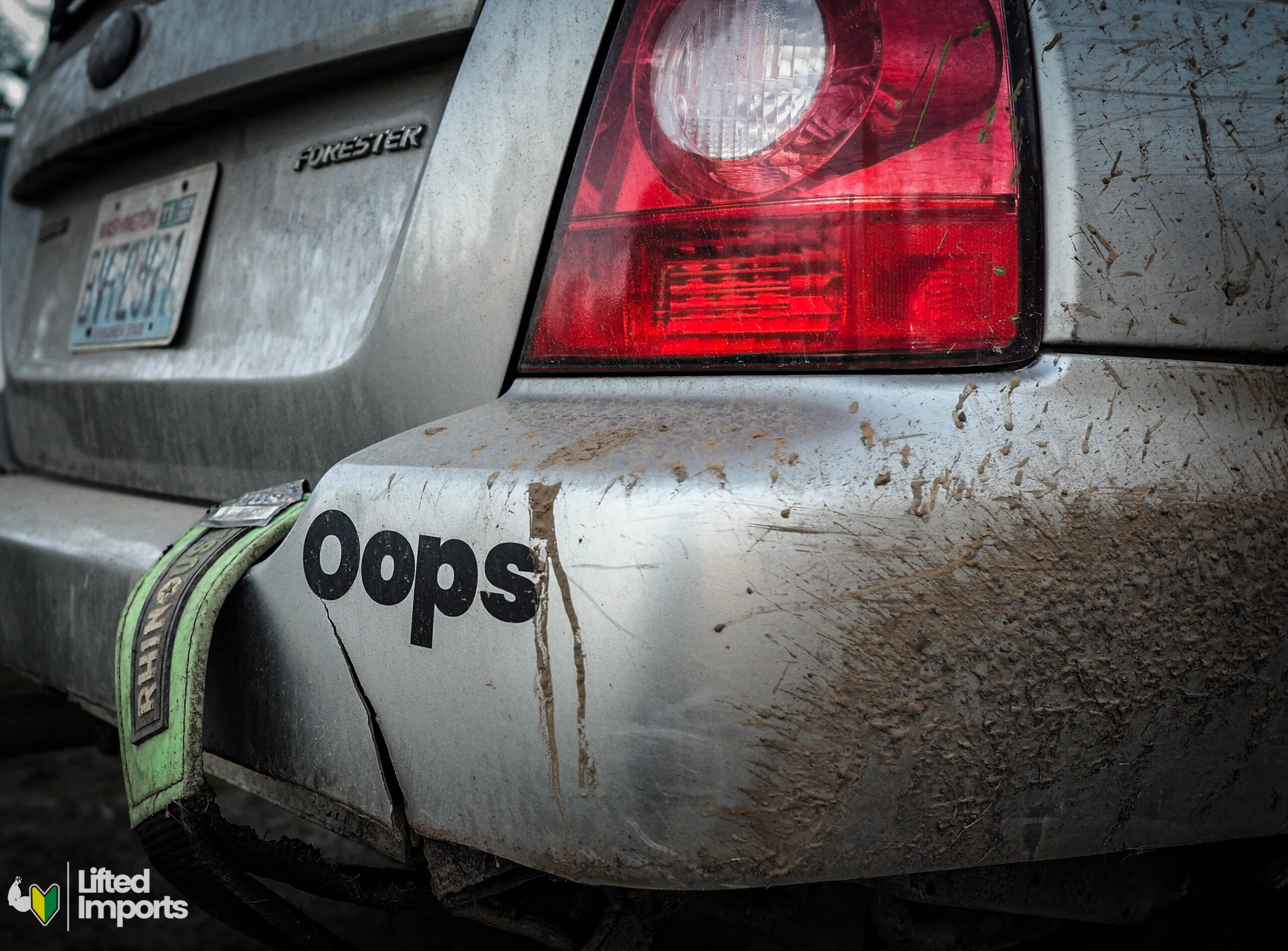 Look For Non-Mechanical Issues That Would Scare Most Buyers Away
When buying a car to build for off-road use, consider looking at vehicles with things like:
Bad titles (Always have the car inspected by a professional for structural integrity)
Curbed wheels
Faded paint
Cracked Bumpers
Dirty or damaged interiors/torn and dirty seats
Tires with low tread
Cars with blown struts
Most of these problems are things that can save you a heavy chunk of change at the onset of your build. When I purchased that Forester, I had allotted a $4k budget for buying a car. After spending only $1700 on it I still had over 2 grand to put towards my tires, lift kit, and basic maintenance.

If you look for ads on Marketplace, Autotrader, and Craigslist for cars with issues like this, you can get a fantastic deal. Keep in mind though, you don't want to put all your cards on the table and miss out on a powerful bargaining chip. Let the seller come down on the price before you mention any of your plans to wheel the car.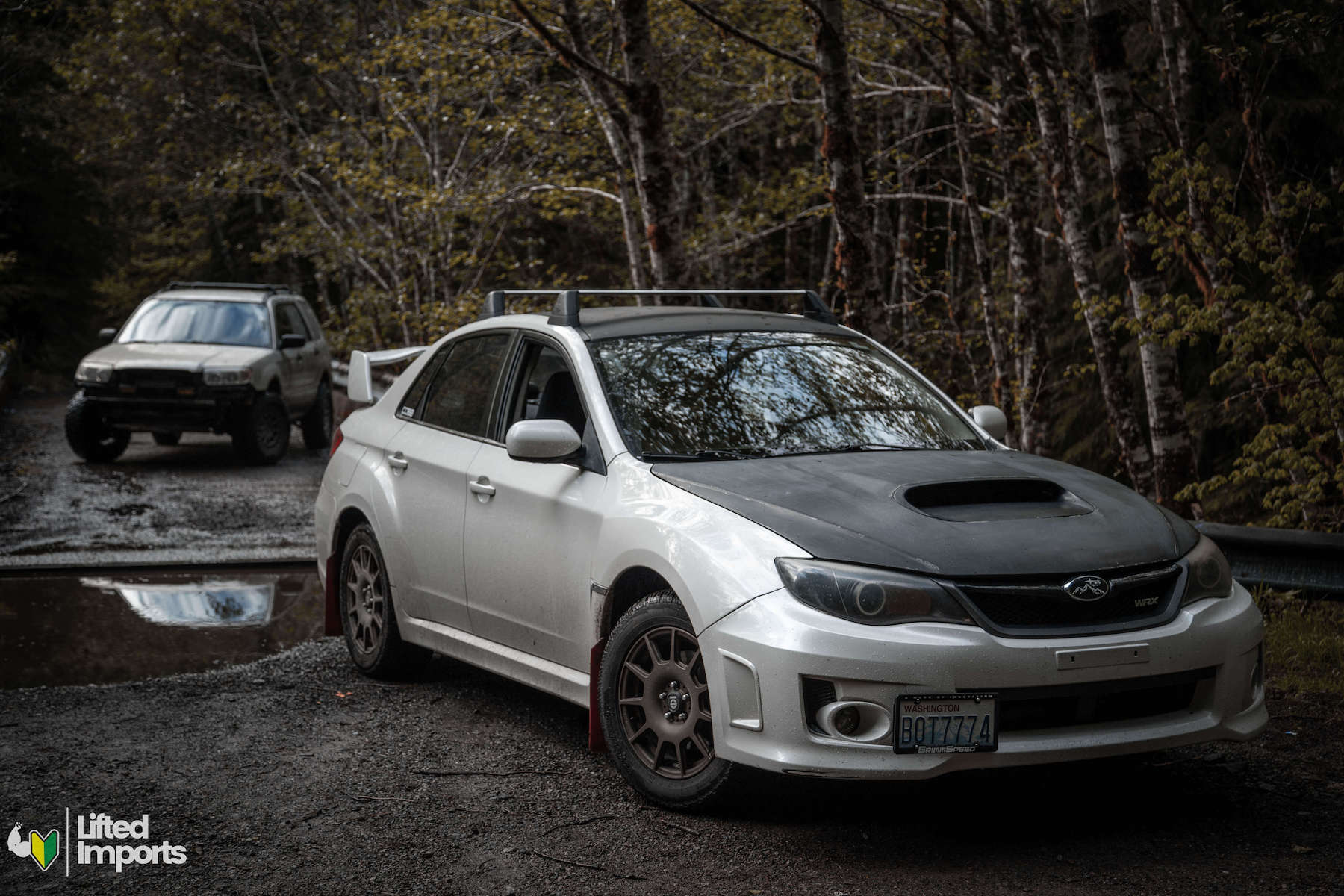 Buy A Vehicle With Little To No Rust
While we don't care too much about the cosmetic condition of the car, we want it to be rust-free. If the rocker panels or frame rails appear to have any rust damage, skip to a different option. You need something that is structurally sound when you're planning to modify the suspension. 
Rust can add lots of shop hours to any work that may need to be done to the car. You will also have a much harder time performing any field repairs if you break something on the trail.
ALWAYS be willing to pay extra for a rust-free vehicle.
If you do your research and select 3-6 different wheels that you want for you build, begin checking local listings for them. If you live in a populated area, something should pop up within a month. I got my first set of Method MR502's from a guy on Facebook Marketplace for $450 with Yokohama Geolandar tires on them. He had been trying to sell them but lived 3 hours away from the nearest large city. I agreed to meet halfway and got a great deal. I then took the tires and sold them for $300 and enjoyed my $1300 Methods for $150.
Buying used wheels is always a gamble, but I've had very good luck purchasing them and have saved at least $10k doing it this way. Usually the worst case scenario is that you have to replace one of the wheels. I've bought roughly 20 sets of used wheels and only had an issue with a bent wheel one time. Just make sure that you're able to have a shop check the integrity of the wheels if it's a significant amount of money or if you have any doubts about the wheels. It may be hard to spot a slight bend without professional help.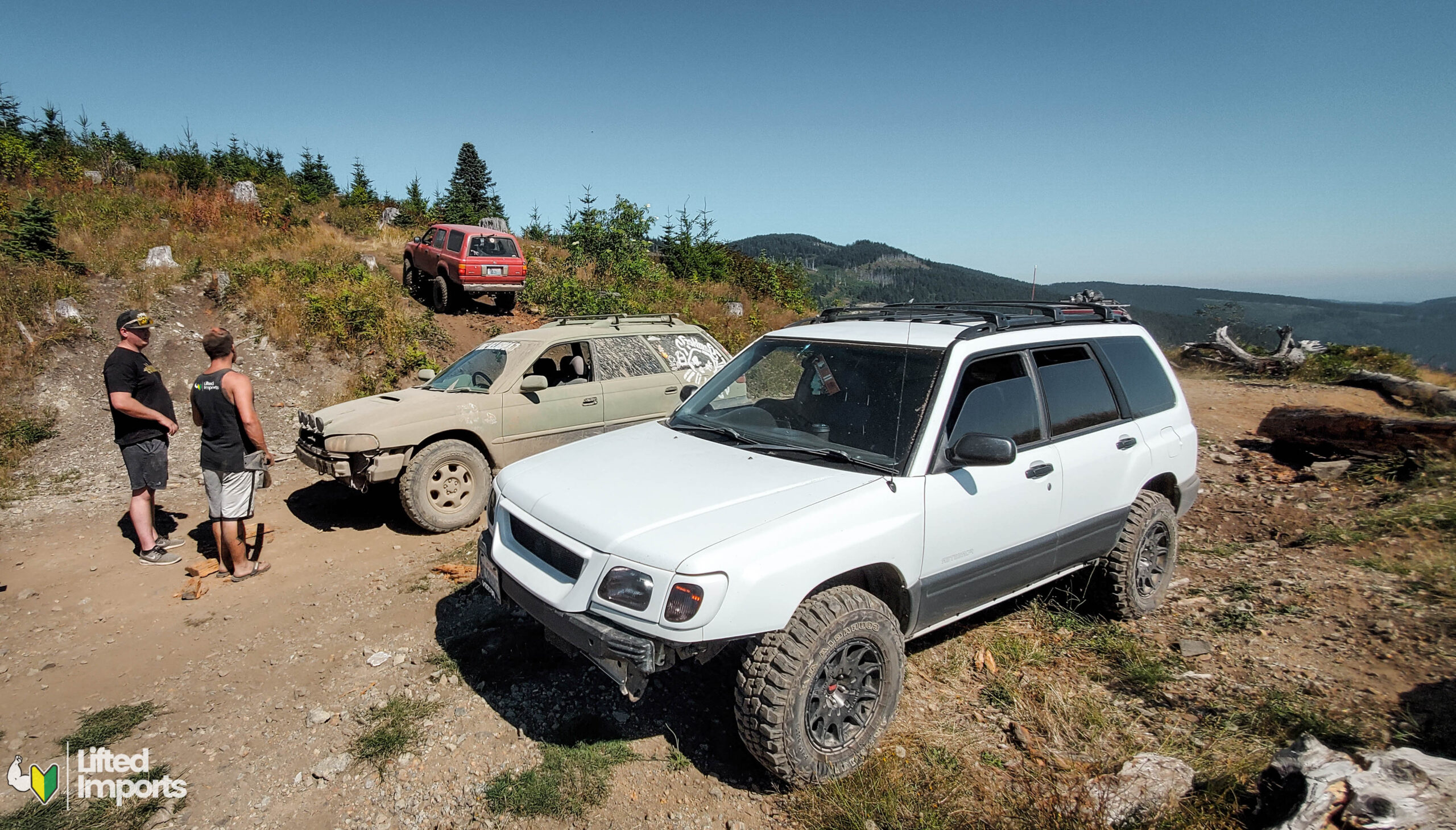 Use Online Shops to Get A Great Deal On Off-road Tires
Buying tires online can be a great way to save time and get a significant discount. I've had really good luck using sites like tirerack.com to purchase new boots for my Subarus. It allows me to save time by shopping all the brands and all the retailers without leaving the house. You won't get stuck with something you're not fully comfortable with because the tire guy says "we only have these in stock" after you waited an hour in line.
Online tire shops are also really good at advertising the best manufacturer rebates. I've ordered many sets that came with a generous discount and a hefty rebate. They usually show up in less than a couple days and I just have my favorite mechanic mount and balance them. 
You will also avoid having a salesperson tell you that an off-road tire won't fit on your car. Many tire shops will refuse to sell or install an oversized option on your car if it doesn't show up as an OEM fit in their system. Buying them online will help you avoid the hassle of trying to assure them that you've done your research. This can be really frustrating (Ask me how I know.)
Consider lesser-known Tire Options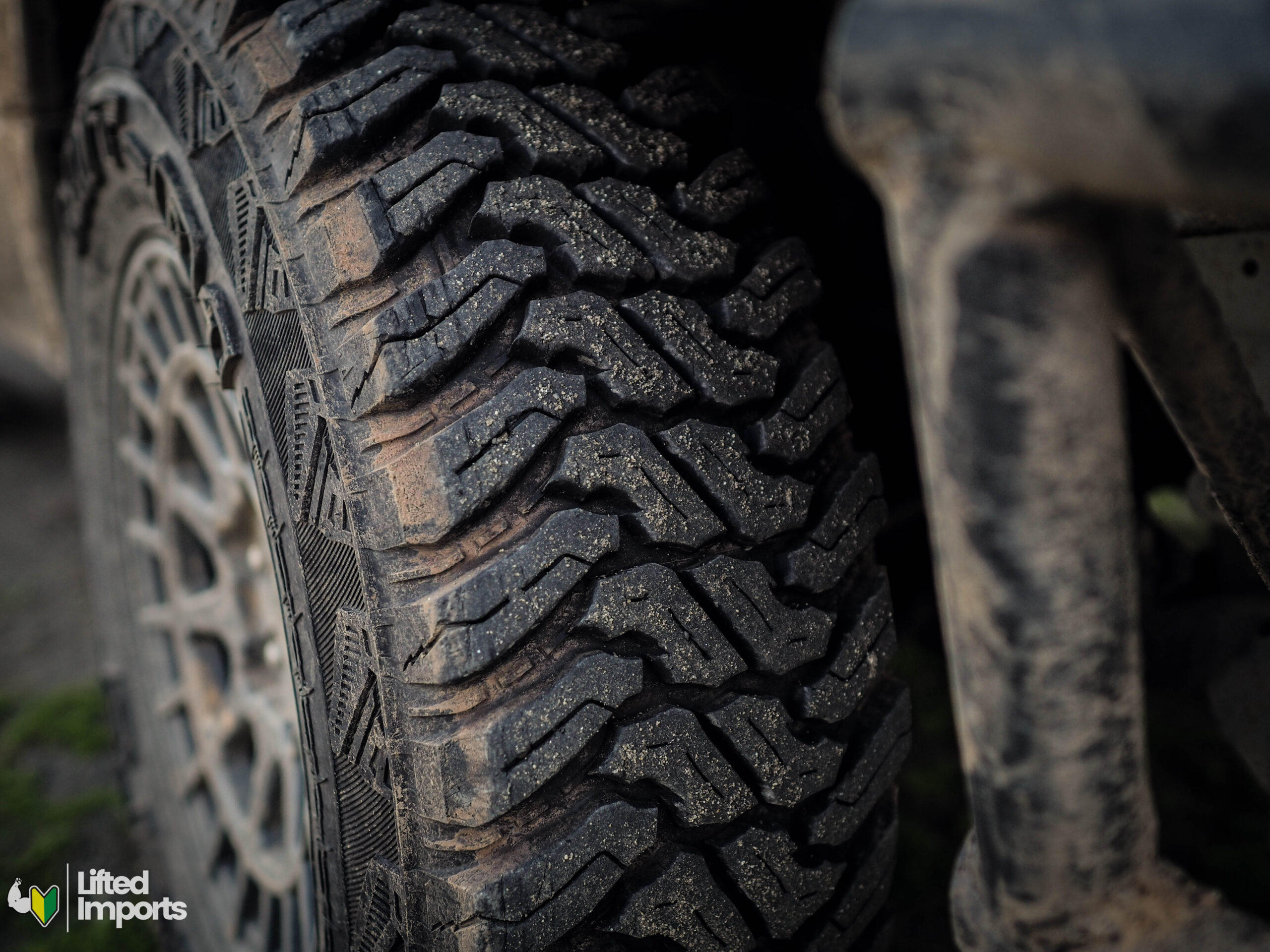 A tire is arguably the most important piece of equipment on your vehicle. However, there are great opportunities to save some money on tires by using something that's not overly branded. Don't buy a junk tire, but look for a set that has great reviews while still being affordable. My Accelera mt01 tires were much cheaper than most other mud terrains, but have performed fantastically on the trails.
If you're driving on the highway a lot, a premium tire might be the best option. My Subaru is strictly used for trails and dirt roads. So road noise and brand name are of almost no concern to me when tire shopping. Instead, I look for something with great reviews, low weight, and a good price.
Buy A Car With A Lower Trim Package
Assuming you're considering models with identical drivetrain options, purchase a low trim level with less bells and whistles. This will save you money and the vehicle will likely have fewer things to break. In addition to this, ditching upgraded features also means the car will weigh less. For example, a large panoramic sunroof can weigh anywhere between 100-200lbs.
Many higher trims feature an "premium" wheel as part of the upgraded package. These upgraded wheels are usually of no use to us as they're typically a larger diameter and off-roaders will opt for a smaller wheel and larger tire.
If this vehicle is going to double as your daily driver, you might want to approach it differently. But if your plan is to spend more than 50% of your time in it off the pavement, skip the non-functional creature comforts. Upgraded stereos, power passenger seats, moon roofs etc. will do nothing but cost more and add weight.
Consider Different Models That Have The Same Capabilities
When shopping for your next off-road build, look for a less desirable year, make, and model with the same features. For example, when the 2018 Crosstrek began to hit the used market, they could easily bring $5k more than a similarly equipped Forester. The Forester is actually a more spacious car, has the same capabilities, same AWD system, and even a bigger engine. But most folks were crazy for the Crosstrek's rugged styling and off-road reputation, and the Crosstrek was also more scarce due to supply issues.
One great example of this is the Lexus LX470. In the Pacific Northwest, 2001 Toyota Land Cruisers with 250k miles still fetch over $10,000 on the used market. But oddly enough, the more luxurious LX can usually had for much less even though it shares the same platform and similar capabilities.
Always be willing to consider different models that can do the same thing for you.
Invest In The Right Tools To Install Your Own Mods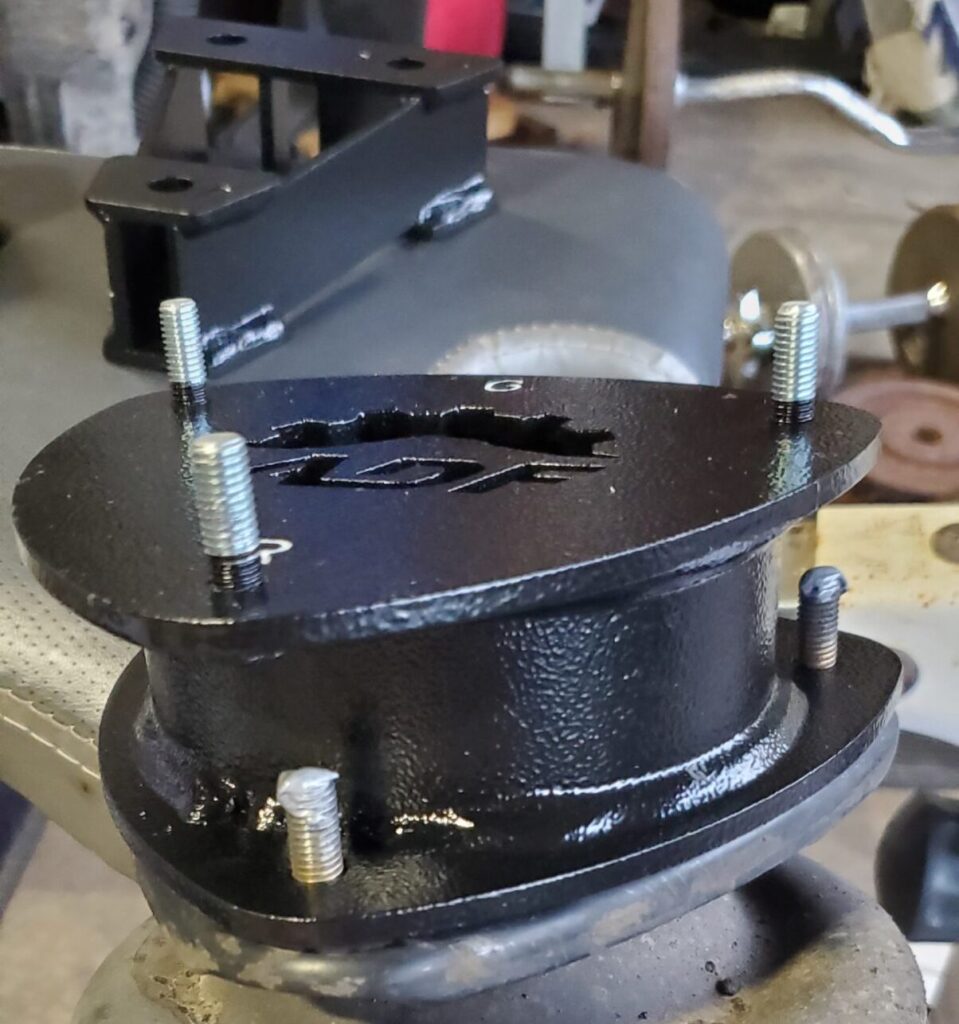 If you're mechanically inclined and have the right workspace, this can be a great option that can save you a lot of money. You'll also gain a clear understanding and appreciation for how the car works. This can help you make field repairs more effectively if something breaks while on the trail.
However, if it's not something you're comfortable with, you can end up costing yourself even more cash by improperly installing something. Make sure you are 100% prepared for a job like this and use your best judgement.
Buy Quality Parts & Commit Yourself To Thorough Research
Finally, our last tip for saving money is to do the research and be willing to "buy nice or cry twice." Sometimes selecting "bargain" parts can end up costing more. We've heard horror stories of people sending back 5 sets of defective wheels after trying to save a few dollars. There's been stories of cheap lift kits not containing all the right hardware, or even failing on the road. We recommend spending a little extra on a quality lift kit made by a company with a good reputation. LP Aventure, Primitive Racing, Anderson Design & fabrication are all great companies that we've tested and love. 
A friend of mine purchased a cheap lift kit on Ebay and installed it on his Forester. Unfortunately the kit had no camber correction features built into it. The alignment shop was never able to fully get the car within spec. He went through tires much quicker and the car handled poorly because of this. Not to mention he also had two of the strut tower studs sheer off. The kit had to be pulled off and reinstalled AGAIN.
You may be wondering "well how do I know what parts are good?" Spending a small amount of time on the lifted Subaru Facebook pages, or reading articles can help give you an idea of which companies are really putting out a quality product. Don't be afraid to spend an extra $200 up front and save yourself thousands in the long run.
Articles You May Find Helpful: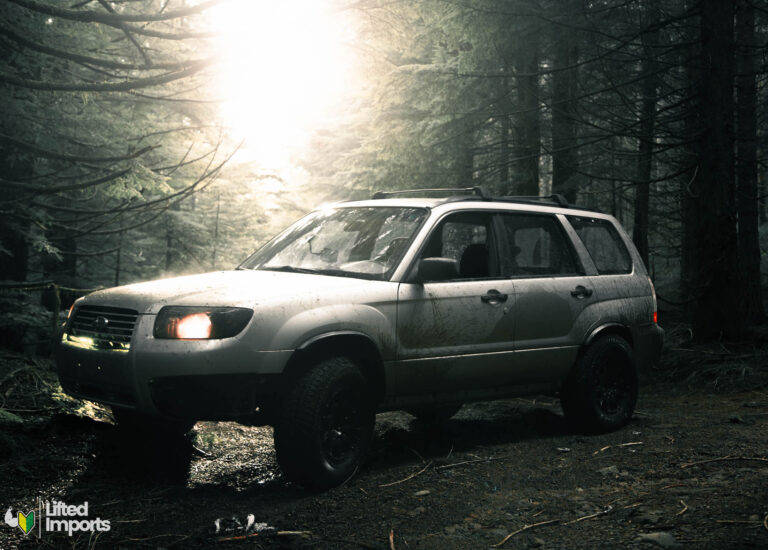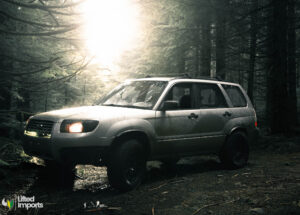 Lift Kits
As an Amazon Associate, we may earn from qualifying purchases at no cost to you.
All modifications should be performed by a trained individual. Lifted Imports cannot be held liable for any damages resulting from the use of off-road mods.