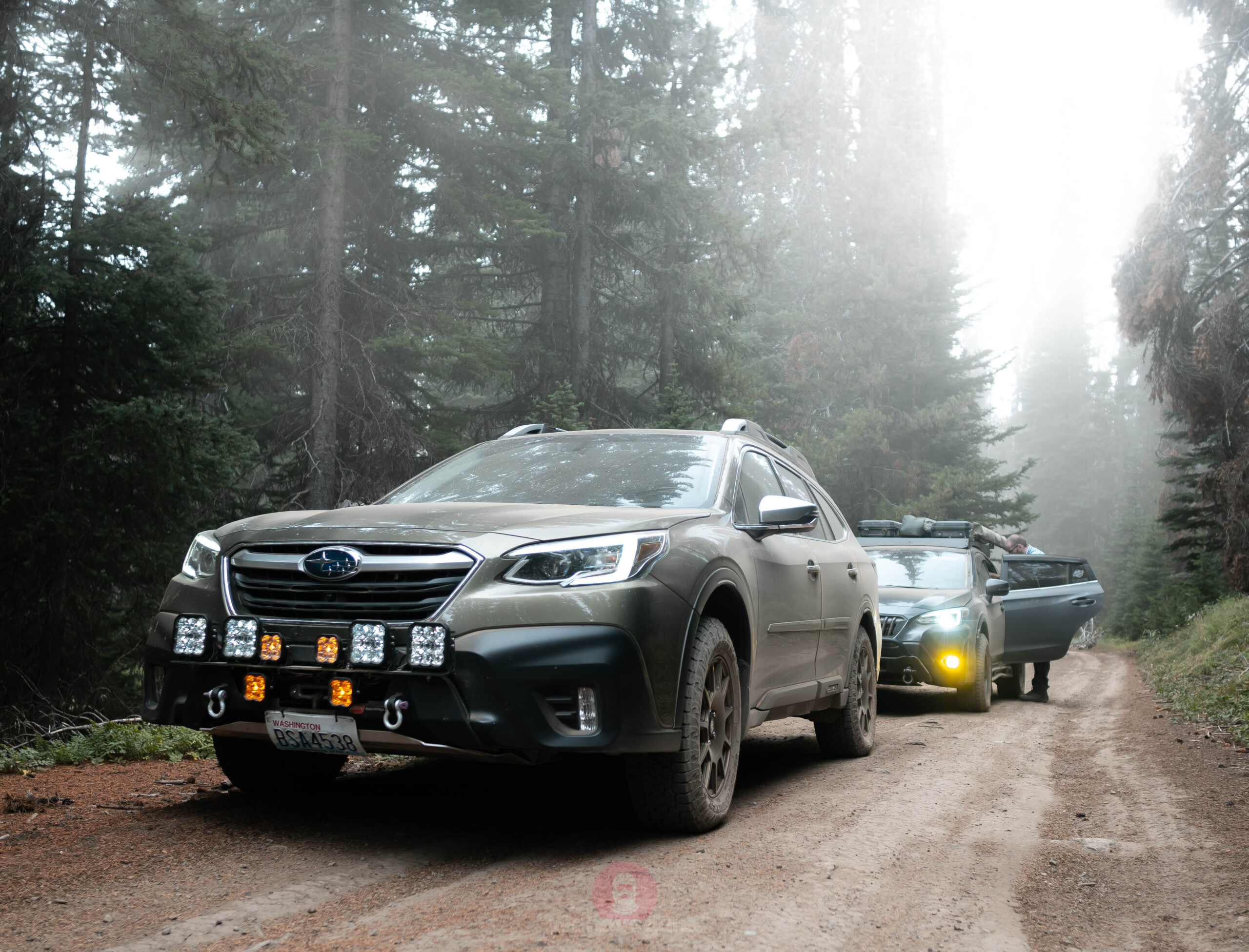 Strategies for Securing the Best Deal on Your New Subaru
With tips from a former salesperson
Whether you're a lifelong customer of the brand or are looking to enter the market for the first time, purchasing a new Subaru is an exciting process. But getting the best deal requires a mindful approach. With a little preparation and knowledge, you can drive away in your dream Subaru without spending more money than necessary. In this article, we'll explore some effective tactics to help you negotiate a favorable deal on your new car.
Research and Preparation: The First Step to Success
Before stepping foot in a dealership, arm yourself with information. Extensive research on the Subaru models you're interested in and their features will empower you during negotiations. Compare prices, trims, and optional packages offered by different dealerships to gain an understanding of market prices and available discounts. The popular saying "the one with the most information wins during negotiations" is certainly true here. 
Remember to factor in current incentives, rebates, and financing offers from Subaru or the dealership. By having a clear idea of what discounts are available, you'll be better equipped to negotiate and maximize your savings. 
When I was working for Subaru for a brief period of time, we would routinely have people come in and say "look, this same car is $4k cheaper at a different dealership. I want a discount." But the car they were basing their ideal price on was a lower trim level and/or in a much less desirable paint code. It's important to check prices, but do so accurately and avoid an apples to oranges comparison.
You can also check the date on the placard on the inside of the driver's side door jamb and it will tell you the month of manufacturing. If that date is more than a 3-4 months ago, the vehicle has probably been on the lot for awhile. You have to keep in mind that the car may have had to cross the ocean. But if that car is one of the Subarus manufactured in New Jersey and the date is 6 months old, then chances are they will be more willing to negotiate on it.
Timing is Key: Take Advantage of Seasonal and Year-End Sales
Timing your purchase strategically can significantly impact the deal you get. Dealerships often offer special discounts during holidays, year-end clearance events, and model changeovers. Shopping during these periods can lead to substantial savings and better negotiation leverage.
Year-end sales are particularly advantageous, as dealerships aim to clear out current-year inventory to make room for new models. You can snag fantastic deals as dealers become more motivated to sell their remaining stock. It's also common for dealerships to want more numbers on the books as the year closes out.
I remember sitting with a customer and our sales manager who was offering her a price well below invoice on December 31st. It was a deal that we would have lost money on, but the management was more interested in moving some sheet metal to compete for one of the top spots in the state. Unfortunately, she was set on a different color and we didn't come to an agreement. But it's important to note that the deal sheet that was presented to her would have never been brought out in any other month of the year.
If you are looking to purchase a Subaru used, your timing may differ. Demand for all wheel drive usually increases substantially during the winter. So if you're purchasing private party, the best time to buy may be different. Any time I've sold one of my Subarus on the used market, they've been snapped up quickly in the early fall. I've owned roughly 20 Subarus in the past and have never had a problem selling them during any month but definitely noticed higher demand leading up to the winter months. This is especially true if you live within driving distance of a ski resort.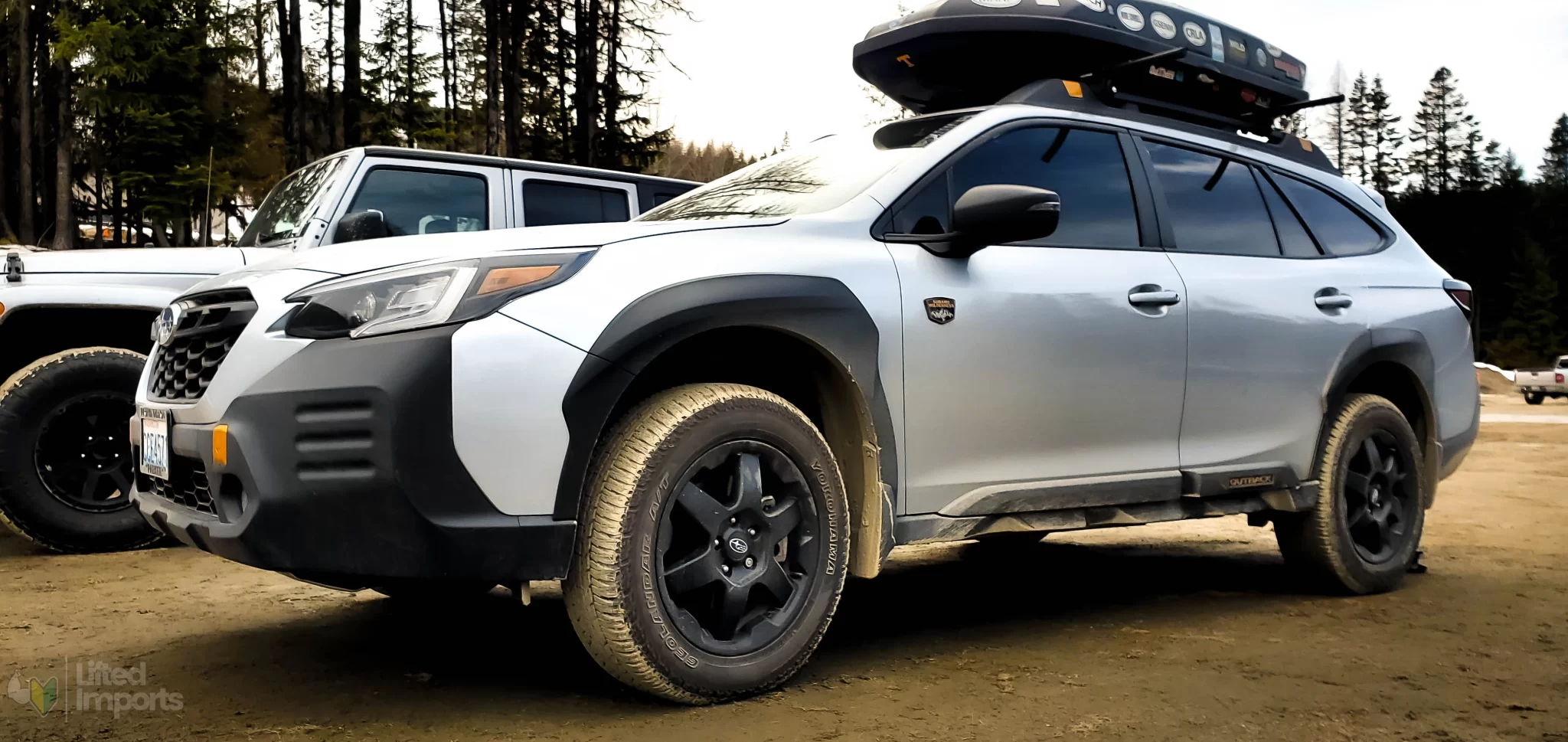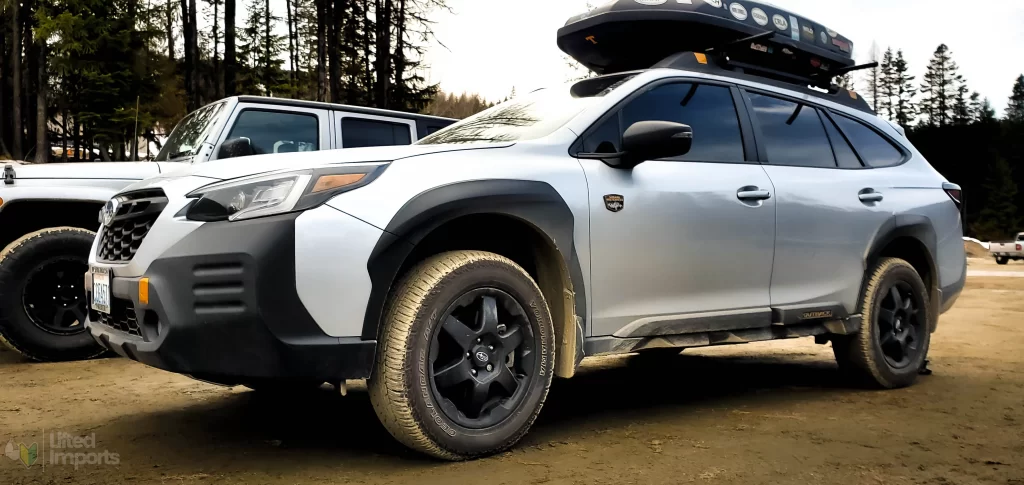 Master the Art of Negotiation: Be Confident and Persistent
Negotiating the best deal on a new Subaru requires confidence and persistence. Once you've done the proper research, walk into the dealership prepared to assertively negotiate the price, keeping in mind the information you've found. Be polite but firm in expressing what you believe is a fair price based on your findings. Keep in mind that most of the time, dealerships won't just make up a random price to slap on the window. But if their price is not in line with other local dealers, negotiation should take place.
If a person walked into our dealership and started talking about price right out of the gate, the sales managers would rarely entertain their requests for our "best price." Most folks will ask for a "best price" and then take that deal sheet to a competitor and say "can you beat this?" The sales managers don't want to waste time helping someone spend their money at a different dealership. In reality, with a commitment of intent to purchase and some negotiation, those same people would save the trip to the next town for the same deal. The key phrase that our managers always wanted to hear was "If you can sell it to me for X price, I will buy it today." Of course not all offers were met, but that let the sales managers know that the person was serious and the negotiation process was worth their time.
While being committed is helpful, I can't stress this enough: being reasonable is important. A crazy offer is not a serious offer. If someone would tell me "I want a 30% discount on this car and then I will buy it." I'd usually explain to them "look, as much as I want you to get that deal on this car, I'm not even going to take that offer to the desk. I don't feel like having the sales manager laugh in my face and not be taken seriously." Be firm on what you truly think you can get the car for based on your research. But be reasonable in how you approach pricing.
In addition to not over paying for the car, don't hesitate to ask for additional perks like free maintenance, a discount on an extended warranty, or added accessories. Dealerships often have some wiggle room to sweeten the deal, especially when they see you're a serious buyer. We regularly threw in weather proof floor mats, oil changes, and parts counter discounts for people as a show of good faith. But again, knowing the facts, being willing to commit, and then negotiating are key when getting the best deal.
Consider Financing Options Carefully
Financing plays a vital role in your overall deal. While dealership financing may seem convenient, it's essential to shop around and compare rates from different lenders, including banks and credit unions. A lower interest rate can save you substantial money over the life of the loan and will greatly impact your monthly payment.
If you prefer dealership financing, check if Subaru is offering any special financing deals with low or zero percent interest. These promotions can be an excellent way to save on interest charges. These days, zero percent financing through Subaru Motors Financing is not as common. But it's still important to look out for these offers and to make sure your credit score is on par with their requirements. According to Lending Tree, a 740 credit score is considered "very good" and will likely qualify for incentives.
Don't be afraid to shop around for financing prior to stepping into the dealership. We've found that credit unions typically offer the most competitive rates. It may be worth stopping by your local CU and talking with a loan officer.
 Having multiple "hard inquiries" on your credit report don't actually affect your score the way you might think. According to Equifax, these inquiries get lumped together within a certain period of time. Here's what they have to say regarding the topic: "If you're shopping for a new auto or mortgage loan or a new utility provider, the multiple inquiries are generally counted as one inquiry for a given period of time. The period of time may vary depending on the credit scoring model used, but it's typically from 14 to 45 days." So if you know that you're ready to purchase within the next week or two, feel free to begin weighing your financing options.
Paying Cash Doesn't Make You More Desirable as a Customer
I can't tell you how many times I heard people say "this is gonna be an all cash deal" thinking it made them more likely to get a good price. The opposite is true. If you announce that you're paying cash, the dealer will be less likely to lower the purchase price. Many dealerships make a substantial portion of their profit through brokering financing. If you're not utilizing debt, that's one less dollar they will make.
Negotiate the price before announcing to everyone that you're a high roller. It may be tempting to share this because it feels good to pay for things in cash. But this won't be to your advantage at all. The salesperson may ask how much you want to put down, but make it clear that you don't want to negotiate financing, you want to negotiate the purchase price. You can even say "show me some options with a few different terms and down payment amounts" and that you'll decide how much you want to put down after you negotiate price. You may also want to let them know you don't want to have your credit pulled. My sales manager would usually present a few options signed by him with a note saying "OAC" or "on approved credit" if someone didn't want their credit pulled prior to negotiating the price. Once you agree to a price, then feel free to let them know you'll be paying cash and don't want your credit pulled.
Leverage Your Trade-In: Get the Most Value for Your Current Vehicle
If you have a trade-in, be sure to research its value beforehand to avoid accepting a low offer. Many dealerships provide online trade-in estimators, but it's wise to get quotes from multiple sources for comparison.
Negotiate the trade-in value separately from the new Subaru's price to ensure you're getting the best deal on both ends. Don't just let the dealer bump up the price on their car to give you more on a trade-in. Negotiate both as separate issues with your sales manager. Don't be unreasonable in your negotiations, but be firm that you want to work out a fair price for both vehicles.
I want to share some firsthand experience here that I think is relevant. The sales managers I worked for almost always sent out a very low initial offer and I'll tell you why I think they do that. It didn't matter how much we would offer people for their cars as a trade-in, they always wanted more. We had a guy come in with a convertible Toyota Solara that was almost 20 years old, IN THE WINTER (obviously not prime time for convertibles.) It was December and the sales managers wanted to hit their goals for the year. So they offered this guy a good deal on our car, and a handsome trade value on his Solara. He still wanted more for his trade in despite the offer being close to private party market value. 
With people seemingly always wanting more for their car, I think they send out those lowball offers as a way to hopefully land somewhere in the realm of reasonable. It's the same tactic you may have found yourself using on FB Marketplace. You might price something a bit high knowing that people want to haggle no matter what the initial price is. If a trade-in offer comes out to you that you know is well below market value for a trade-in, don't think that you won't be able to get more for it.
Also consider that the dealership will typically buy your car knowing that it has potential mechanical issues that will have to be addressed prior to being ready for sale. For this reason, they will offer you a deal that leaves them room for any repairs. One time we had a salesperson negotiate a deal that involved two trade-ins and one of them was a low mile Forester that was 15 years old at the time. They came to an agreement and the managers were happy to have such a rare low mile Forester in stock. However, after the shop looked it over the next day, they found that all of the seals in the transmission were rotted out from not being driven frequently. I didn't get all the details, but the car needed a new transmission and was essentially a complete wash for the dealership. If you can have your car inspected at that same dealership prior to bringing it in for trade, a clean bill of health may put management more at ease with making a better offer.
If you can manage it, selling your car privately will almost always result in a much higher selling price. Not everyone can do this, but if you can borrow a family members car or do something in between selling your vehicle and buying the new one, it can give you the maximum return.
If you do decide to bring a trade-in, a salesperson or sales manager will likely take your vehicle for a test drive to get an initial feel of the car's condition. Here are some tips for ways to help your car make the best impression on the sales manager who test drives your vehicle:
Detail the car inside and out.  Clean out any and all pet hair. Overly dirty cars usually irritated the sales managers that I worked with. I equate it to showing up to a first date at a fancy restaurant  in gym shorts without showering.
Fix minor cosmetic damage. If there are small dents and dings that can be inexpensively repaired, consider having them addressed. Paintless dent removal typically costs about $150-600 and is pretty affordable considering how much better it can make your car look. If the costs to recondition the car cosmetically are over a thousand bucks, it's probably not worth it since the dealership gets bulk discounts on body work and they likely won't offer you enough extra trade-in to make it worth it.
DON'T SMOKE IN YOUR CAR. That was one of the first things any of our managers would comment about during test drives in trade-ins. If you have smoked in your vehicle, detail it thoroughly and use an ozone generator to help physically eliminate the smell. I use THIS ozone generator. It works well in the car and for eliminating smells in the home as well. I've even used it to get bad smells out of an old refrigerator.

Have any glaring mechanical issues fixed. The sales manager isn't a mechanic and is typically not going to put the car on the lift. But if you have a bent brake shield that's grinding, or some other problem that will make itself known very quickly, get it fixed before taking it in. The same goes for things like unbalanced tires causing wobble at higher speeds. Even though it's not a big deal, the manager isn't going to know if the tires just need balancing or if the suspension will need work.
All that being said, if you can manage selling your car privately it will almost always result in much more money in your pocket. A dealership has to make a quick educated guess on how much reconditioning your car will need in order to be ready for sale on their lot. They have to protect their margins by making a safe offer on their end in case the recon work turns out to be expensive. So a private party sale may garner far more profit for you. Not everyone can do this or wants to deal with buyers, but if you can borrow a family members car between selling your vehicle and buying the new one, it can give you the maximum return.
Patience Pays Off: Be Ready to Walk Away if Needed
Patience is a virtue when negotiating the best deal. If the dealership isn't meeting your expectations or is unwilling to budge on the price, don't be afraid to walk away. Sometimes, showing that you're prepared to leave can motivate them to come back with a more attractive offer.
I'm not always a fan of this tactic but it can work in certain situations. Especially if your requirements aren't unreasonable. If you walk in expecting to pay $30k for a $50k car, no one is going to chase you down when you walk. But if you were only $500 away from making a deal, a manager will typically have their salesperson save that deal by calling the next day. At least that's how I saw it happen at the dealership I worked for.
Long story short, don't make yourself reliant on the dealership. I have a lot of friends who took horrible car deals and insane interest rates because they "didn't have a choice." You always have a choice to not take a bad deal. Borrow a car, use public transportation, carpool, or walk while you're working to make sure you get the right deal for your budget. Don't a bad financial decision that's going to follow you for 6 years. You may need to even reevaluate how much you truly want to spend on a new car. Once the numbers are in front of us, it becomes a little more real. Car debt can be a little overwhelming if it isn't proportionate to someone's income.
Respect and Understanding: Building Positive Relationships with Salespeople
When embarking on the journey to secure the best deal on your new Subaru, it's crucial to remember that salespeople are professionals doing their job. Treating them with respect and understanding can lead to more positive and productive negotiations.
Salespeople have a challenging role, balancing the interests of the dealership and the needs of customers. Show empathy for their position, and they are more likely to reciprocate by providing helpful information and working towards a mutually beneficial deal. Remember that in most cases the salesperson will make the same amount of money no matter what you pay for the car. It's actually in their best interest to mediate a good deal between the manager and the customer.
While there are some less than desirable folks selling cars, the majority of car salesman that I worked with were honest hard-working guys and gals with families that they wanted to provide for. My recommendation is to treat them with respect and build rapport. If you don't work well with them or you get a bad feeling about them, feel free to leave and come back. Or ask if there's another person you can work with. But in most cases, they aren't trying to get one over on you.
The 80's and 90's were the wild west for car sales – a time where the internet wasn't in everyone's pocket and it was easier to be dishonest during a car deal. These days dealerships know that you've got access to all the same information they do and they don't want to jeopardize their reputation over a couple grand. Unfortunately, that reputation bolstered itself and the opinion that car salesmen are bad people is still held by many folks.
I regularly see people enjoying the benefits of a good relationship with a particular vehicle salesperson. One friend in particular has purchased 5+ vehicles through one guy at a local dealership and he always gets quick service, first dibs on new cars, and great trade in value on his cars. Not to mention he's cultivated a friendship with his salesperson and others at that dealership. Even though financial negotiations feel combative at times, car salespeople aren't always the enemy.
Bonus Tip: For the Negotiation-Averse, Don't be Afraid to Shop Online
This may be my very best tip in this whole article. Many of the best car deals I ever saw happen were for internet customers. Getting a quote through a dealer's website is one of the easiest ways to find the best price on a car. Most dealerships will have an option to "get a quote" or something of that nature on each vehicle listing. When they send you an internet offer, they are cutting out all the BS of running around in circles with the desk. The logic behind it is this: you as a consumer have access to every dealer in the area at your fingertips. They know that you're likely going to be most motivated by price and whoever comes back to you with the best offer is probably going to sell you a car. For this reason, they pull out all the stops even if it means there's no profit in the deal. They'd rather have you as a customer, prevent the competition from gaining a new customer, and perhaps even win you over as a service customer. Our managers never haggled on these because they were quite literally "losers" that already cost the dealership money and were very good deals for the buyer. It wasn't uncommon for me to serve customers from 5-6 hours away who had gotten an internet quote that couldn't be beat. It made me feel good knowing that those folks were taken care of and got a great deal.
Some people enjoy the thrill of negotiations but many of us just want to buy a car with as little friction as possible. If that's you, getting an online quote is likely the best way to go. This will allow you to see all your options laid out before you commit or feel any sales pressure.
PRO TIP: Test drive your preferred vehicle to make sure you like it, go home and get an internet quote, then come back to purchase the car. If you can, remember to ask for the original salesperson who helped you. If they've already spent time assisting and educating you, it's thoughtful to help them feed their family.
The Reality of Margins in New Car Deals
Contrary to popular belief, dealerships do not have a massive profit margin on new car sales. While it's true that they make money through sales, the margins are often narrower than expected due to various factors. Once you consider the cost of rent, vehicle transportation, paying employees, and keeping the lights on (just imagine the electric bill for a car dealership) there isn't an exorbitant amount of money being made on each deal. Each employee also has to be covered by the dealer's insurance as well which can be costly. Additionally, manufacturers set the base price for new vehicles, leaving dealerships with limited flexibility in adjusting the cost. This doesn't apply to limited edition models where you may see ADM's (area dealer markup) exceeding $10-15k. There usually is not much room to negotiate those on limited run vehicles due to demand. However, I do remember seeing ADM's on basic non-limited edition WRX's and STI's occasionally and those can be easily negotiated if the local market allows.
Dealerships rely on additional revenue streams, such as financing, extended warranties, and trade-ins, to bolster their profits. So, while it's essential to negotiate the best price for your new Subaru, understanding the dealership's financial constraints can help you approach the process more realistically.
By acknowledging the limited margins, you can focus on finding common ground with the salesperson and exploring other potential areas for value, such as additional perks or services, to create a win-win situation for both parties. In my opinion, a good deal is one where both parties feel good about the final price and service – not where one person feels cheated.
Don't Let Yourself Get Toasted in the Finance Office
The finance office is where most people get upsold. The finance manager is the person you sign contracts with after you've negotiated a price and shook hands with the sales manager. They will likely sell you warranties, GAP insurance, and even things like paint protection. You may want to purchase an extended warranty, but note that there is almost always a large margin in their pricing. I actually saw people negotiate over $1000 off of certain warranties. You can always purchase an extended warranty after the fact.
GAP insurance is a very good idea if you plan to finance a car – especially if you are bringing negative equity into the deal or have a small down payment. If you are involved in an accident, the GAP insurance covers any difference that your auto insurance doesn't cover. There are people who've been left on the hook for $20k after being hit in a car they were "upside down" in financially. However, GAP can be purchased at a local credit union for pennies on the dollar compared to what the dealer offers it for.
The finance manager may use emotional tactics to sell warranties and such, but just politely decline anything you don't want or can't afford.
Conclusion: A Well-Informed Purchase Yields the Best Deal
Securing the best deal on your new Subaru demands research, confidence, and strategic timing. By thoroughly preparing yourself, being assertive yet realistic during negotiations, and exploring various financing options, you'll increase your chances of driving home in your ideal Subaru while staying within your budget. Remember to leverage your trade-in value and, most importantly, be patient and willing to walk away if necessary. With these tactics in your arsenal, you'll be well on your way to an excellent deal on your new Subaru. Happy car shopping!
Other Articles You May Find Helpful: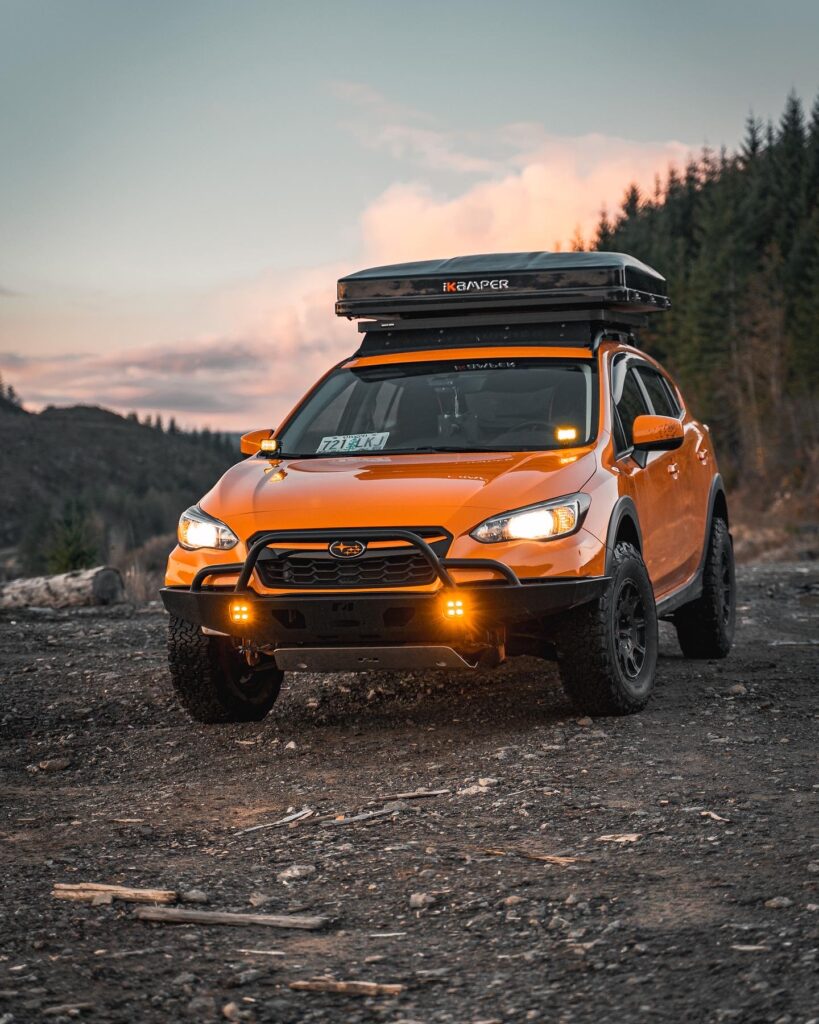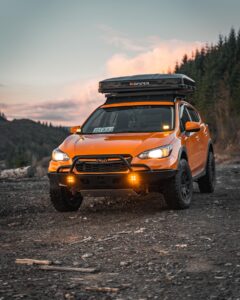 Accessories
As an Amazon Associate we earn from qualifying purchases