All-Terrain Tires On Your Subaru
Here's The Biggest Tires You Can Fit On Your Subaru Crosstrek
Many Crosstrek owners enjoy taking their car out into the back country and have noticed the possible need for a more capable, bigger tire. But the question is, how big of a tire can you fit on it? The folks over at RalliTek in Portland have been kind enough to share firsthand information on tire fitment on their site. They've test fitted larger tires on 1st gen and 2nd gen Subaru Crosstreks and we've laid out some things to consider before trying it yourself.
There are two bigger sizes that are popular with Crosstrek owners: 215/75R15 and 235/75R15. Both will give you more clearance and a taller sidewall. But there are things to consider before choosing which one is best for your situation. We'll go over a couple of the things you need to know if you decide to install a larger tire.
If you are planning to install an off-road tire and haven't selected a new tire yet, check out this guide to see some of our favorite Subaru compatible wheels.
First & Second Gen Subaru CrossTrek Max Tire Sizes:
The worry-free fitment is suggested for anyone who doesn't want to make permanent changes to their car or add a lift kit. It can be added to Crosstreks that are still at stock ride height.
Use this size to get extra off-road capability without worrying about rubbing, or having to modify your Crosstrek.
Things to keep in mind with the worry-free fitment:
First Gen Crosstreks have a slightly smaller wheel well than newer models. Be prepared to do more trimming if you own a 2013-2017 Crosstrek. This size will fit on first gen Crosstreks, but you will experience very minor rubbing against the splash guards. This can be remedied using a heat gun if it's bothersome.
You might need to remove your stock mudflaps and use a Rally Armor style flap if you want extra room.
This fitment was tested by RalliTek with a 2 inch lift kit and Method Racing MR502 wheels. Using this tire size may involve minor trimming or heat gun massaging of fender liners. 
We have heard from a few people that they are running a 235/75/15 BFGoodrich KO2 tire on 2nd gen Crosstreks with no lift, no modification to the body, and only slight rubbing at full lock. You can test fit this set up, but we definitely recommend a lift kit before putting a tire this big on your Crosstrek.
Things to keep in mind with the advanced tire fitment:
Your speedometer will read 2.9% lower than your actual speed.
1st Gen Crosstreks have a smaller wheel well. Be prepared to do more trimming to fit a tire of this size on XV's from 2013-2017.
Removal of your stock mudflaps may be necessary. A flexible Rally Armor style mudflap may be substituted to prevent ripping.
What Do Bigger Tires On A Crosstrek Look Like?
Big Tires With No Lift Kit Installed:
It is possible to fit a large tire without a body lift. We can't guarantee the best fit with this set up, but you can see Jesse's Crosstrek on big tires before he had a lift kit installed.
The only thing to keep in mind with this fitment is that you don't have much room for suspension travel. Doing a 235/75 is doable at stock height, but we only recommend doing it if you have future plans to lift it.
Again, please note that first gen Crosstreks have a smaller wheel well area. So you will need to do trimming if you plan to do this.
You can follow Jesse on Instagram @iamabanana1984 to see how he builds his Crosstrek. Go find him and hit that follow button!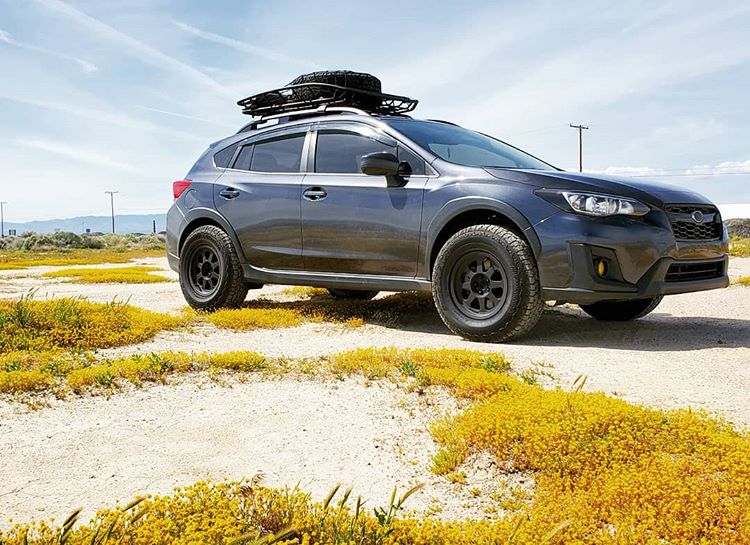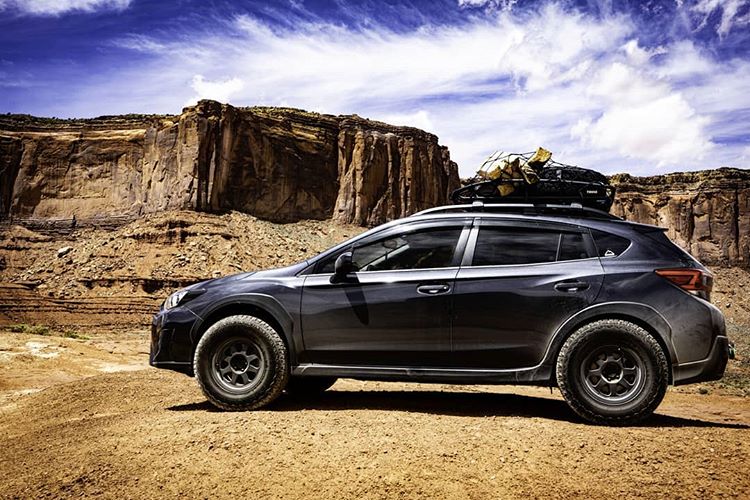 Big Tires On A Crosstrek With A Lift Kit:
We recently did a build feature with our friend Chad and his 2018 Crosstrek. This should help give you an idea of what a new tire set up will look like. His Trek has a 2 inch lift kit which provides slightly more clearance and fitment room. You can see his full build feature here.
You can follow Chad on Instagram @azcrosstrek to follow his build. Go find him and say hi!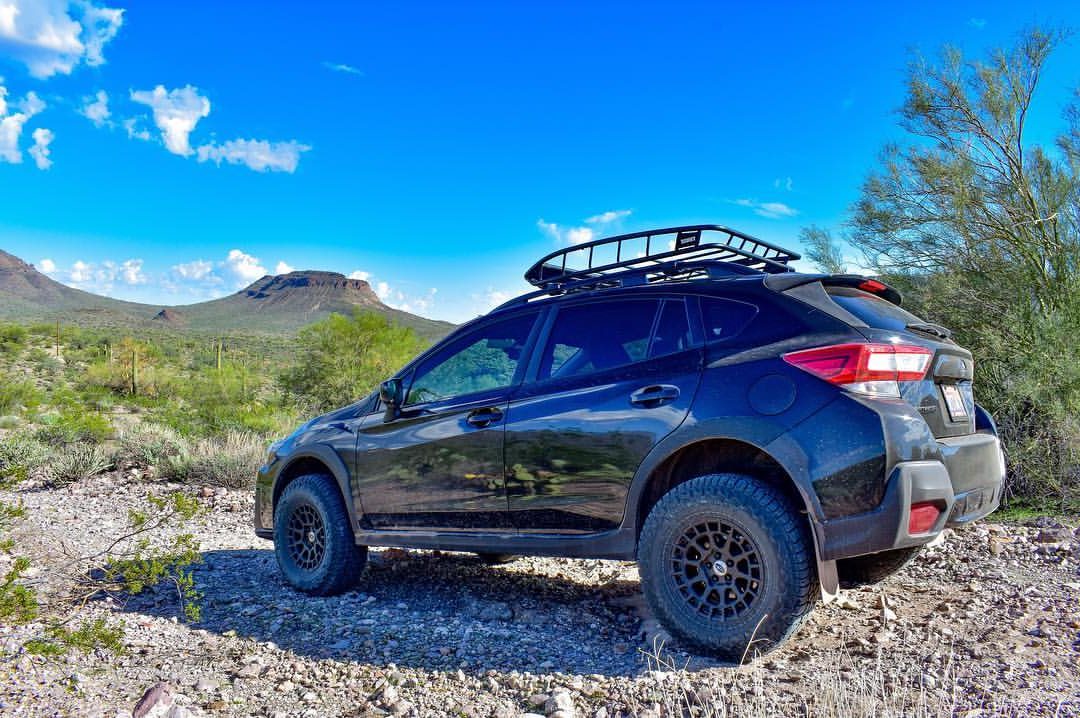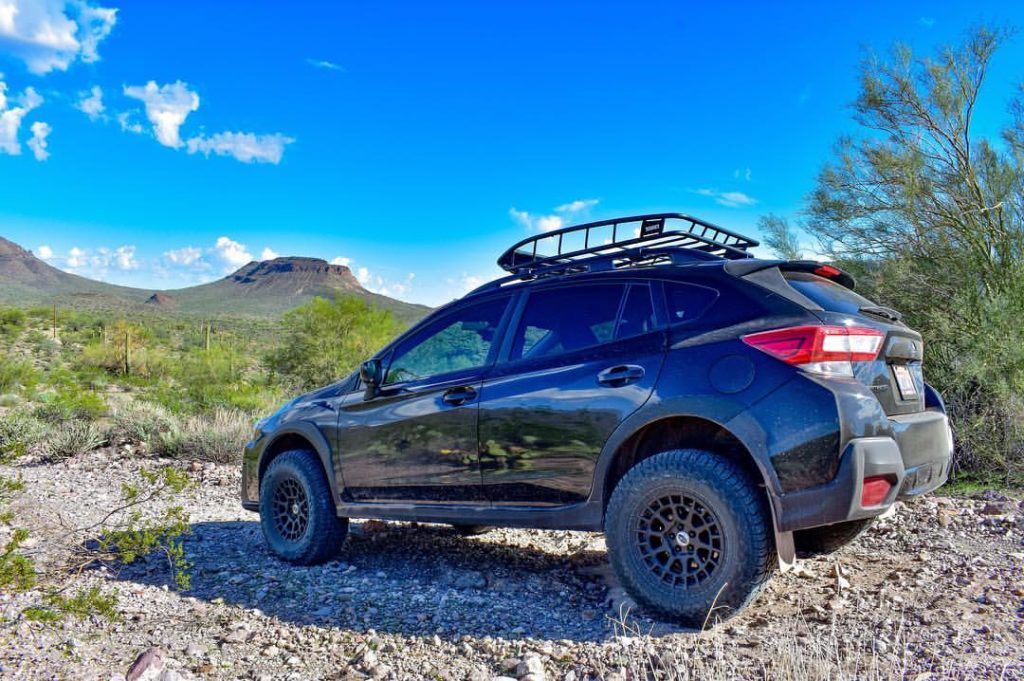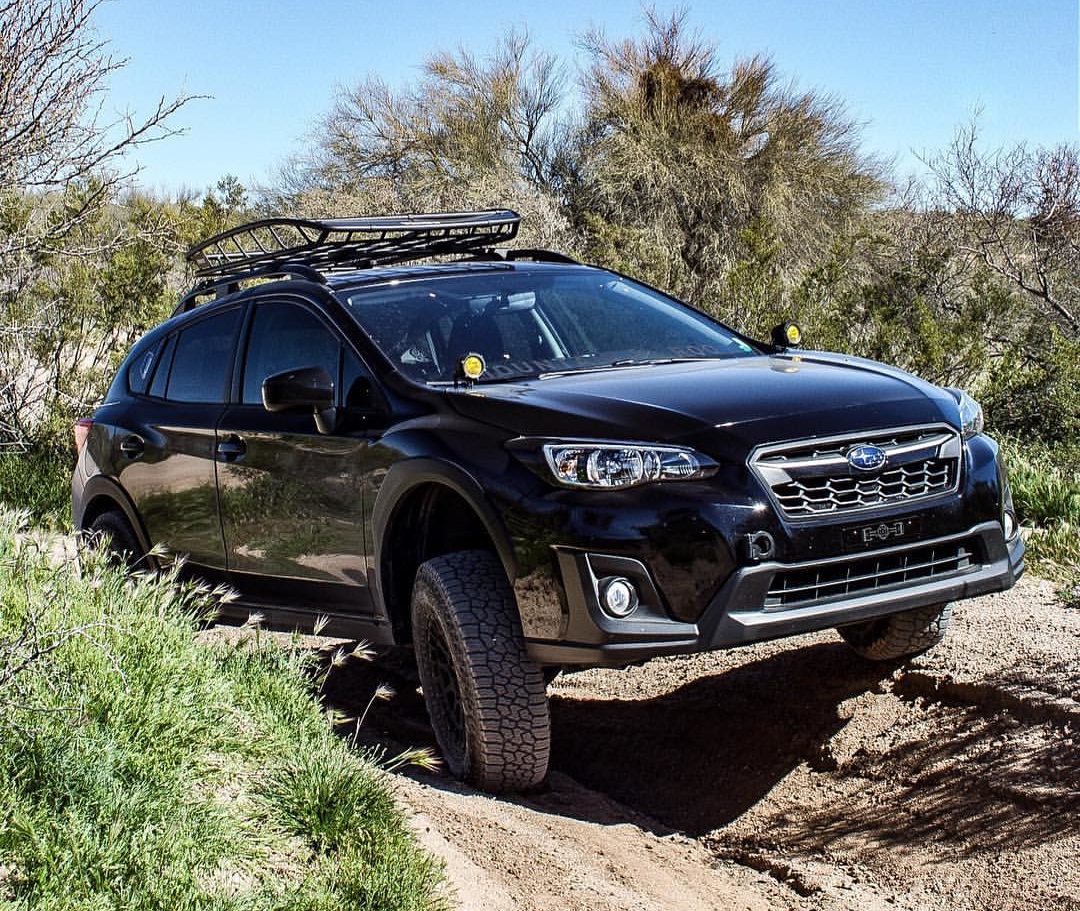 6 Reasons We Buy Tires Online:
Buying tires online might seem a bit daunting. However, it has become our favorite way to purchase them and if you want to order a new setup for your Crosstrek, it can save you some money!
Many of the concerns people used to have about getting wheels or tires on the internet are now a non-issue.
Main benefits of using an online tire dealer:
Shipping is almost always fast and free
No guessing games with price – shopping around for the right deal is simple
No pressure to buy as you educate yourself and research your next set of tires
Prices are usually lower with online dealers
Many tire dealers offer affordable deals with local installers
Most of the tires people upgrade to on their Subaru have to be special ordered anyway. Ordering online allows you to save a trip and get exactly what you want
Some of our favorite online tire dealers are Simple Tire, Tire Rack, Discount Tire Direct, and Priority Tire. We've purchased tires from all of them and have had nothing but good, hassle-free experiences. In fact, we reached out to them and set up affiliate programs with them so that we can recommend their products to our readers. By shopping with them through our links, it helps us continue bringing helpful reviews and content.
Our Picks For Bigger Tires For Crosstreks: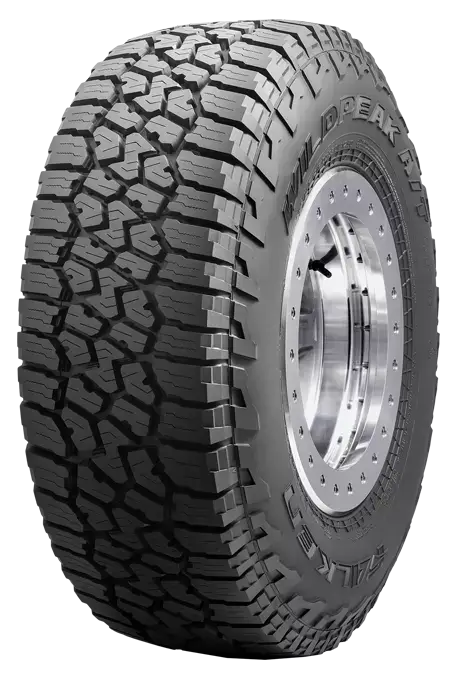 One of the most popular tires among off-road Subaru drivers. Perfect for daily driving and medium trails.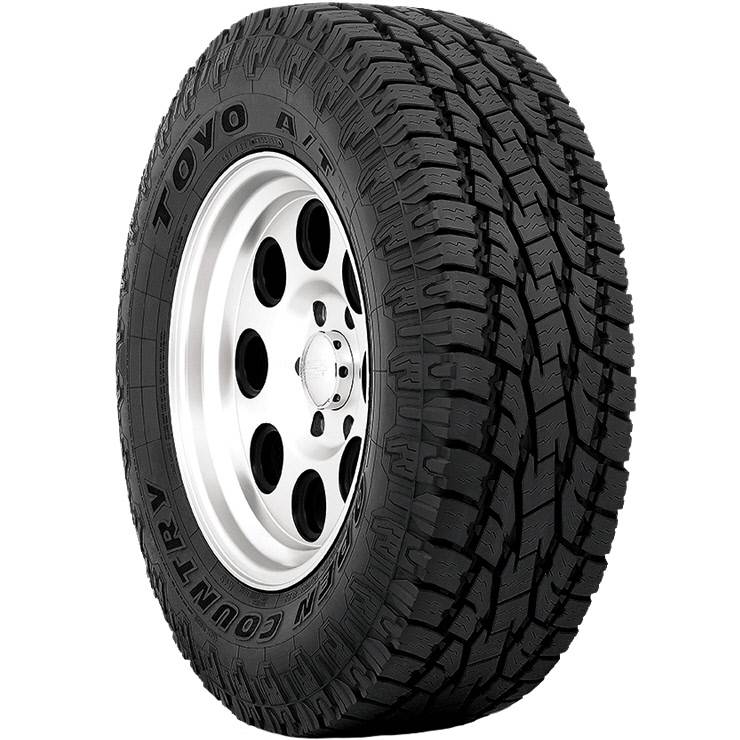 Aggressive AT tire with great on-road manners. We've used these and love them!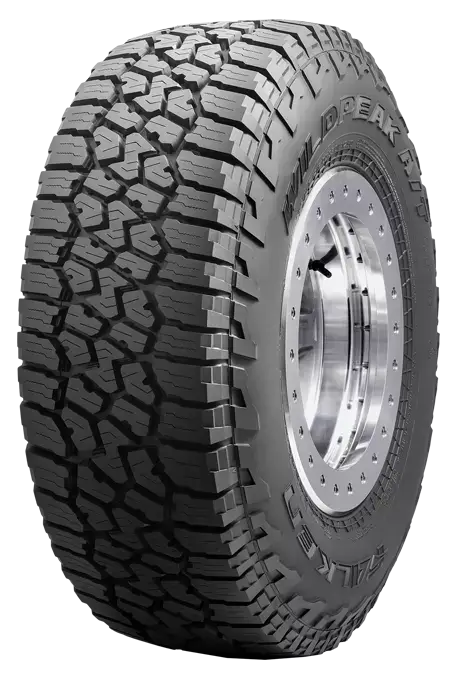 Popular off-road tire for Subarus. Affordable, durable and not overly heavy.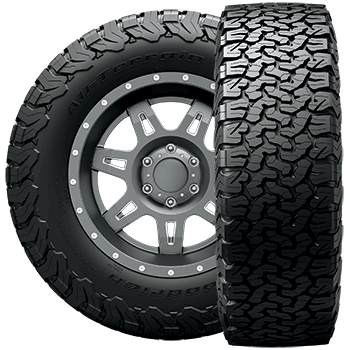 Tried and true tire with an aggressive tread and sidewall pattern. A little heavy for daily driving, but highly recommended for more advanced trails.
(When checking prices, we found that Amazon and Tire Rack usually have the most competitive prices and quickest shipping. Compare prices before making your selection.)
If you want to get a bit more capability out of your Crosstrek, installing a set of bigger, more aggressive tires can be the perfect place to start. It's an easy mod and gives your Subaru an even more "menacing" look.
Hopefully this article helps point you in the right direction. If you have additional questions, feel free to reach out and let us know what else we should cover.
Recommendation From A Reader:
This article has focused mainly on 15 inch options. However, we recieved an email from Joel who's running a 16″ inch wheel and tire combo on his Crosstrek. Here's what he had to say:
"Hey guys, I was just reading over your article regarding biggest tire size you can fit on a crosstrek and figured I'd give my two cents. I'm currently running a 215/65/R16 K02 on a 16" Motegi rally rim (MR 139). I couldn't be happier with the fit, and I find it has a good balance between highway driving and off roading. Yes, the tire is slightly narrower, but I actually prefer it that way. Anwyho, thanks for the quality material! I'll be checking your stuff out more often. Cheers!"
We really appreciate getting input like this from you guys and girls! Thanks again, Joel!
One of the major reasons we focus on 15 inch options in our material is due to the fact that having more sidewall is vital for off-road performance. However, for those who still do a lot of pavement commuting, a 16 or 17 inch wheel and tire combo is just fine. You'll just want to be more cautious on trails and not subject them to anything that may compromise the sidewall.
As an Amazon Associate, we may earn from qualifying purchases.