The Subaru Crosstrek comes from the factory with 8.7 inches of ground clearance. But for some of us, like our friend Chad (on Instagram @stealth_trek) that's just an invitation to go higher. And who can blame us? It comes with all wheel drive and enough storage for camping and hiking gear. It's just begging to be lifted and set on top of meaty tires. Unfortunately, there's not a lot of good info out there about how to lift Crosstreks yet. But people are curious.
We routinely get asked:
"How big of a tire can I fit on my Crosstrek?" (Check out our bigger tire article here)
"What are the best lift kits?"
"What wheels should I get?"
So we're super excited to give you the rundown on Chad's lifted Crosstrek as it should give some clarity on some common questions. He was kind enough to sit down with us and talk about his build process. We think it looks great and has the perfect mix of form and function. Hopefully this will give you a good idea of the possibilities of what you can do with your Crosstrek if you want more off-road capability.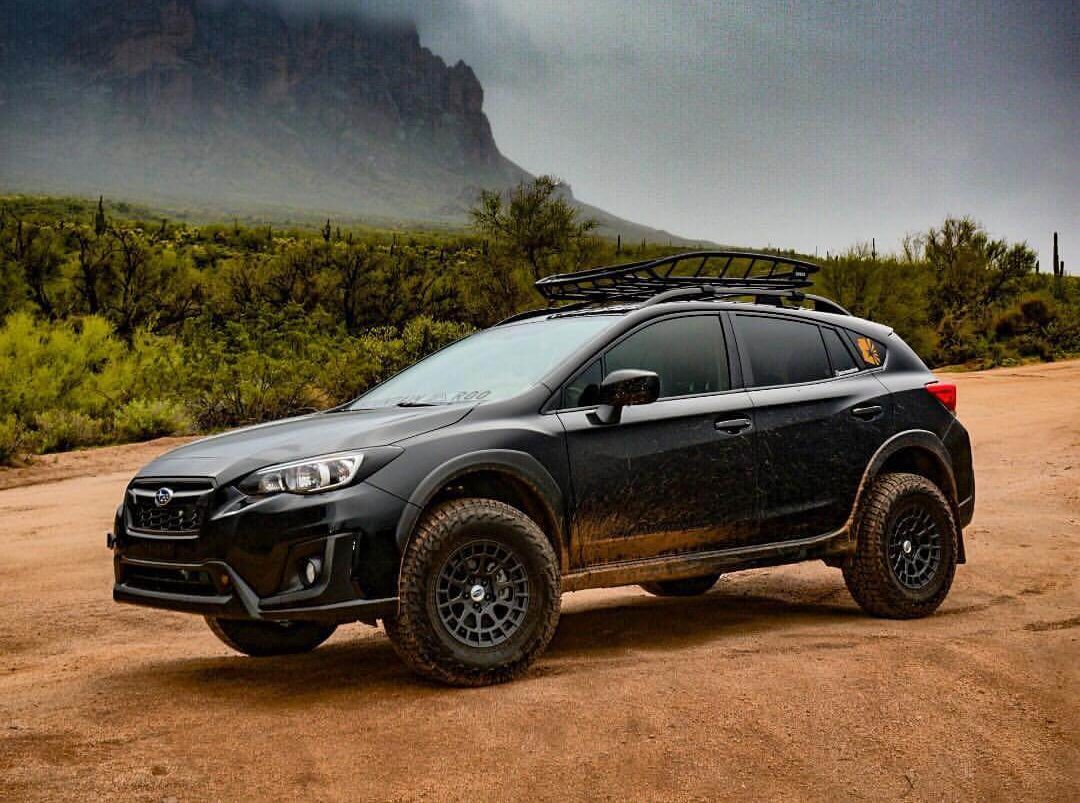 Crosstrek Build List:
Wheels: 15″ Black Rhino Boxer
Basket: Thule Canyon XT
Protection: Primitive Racing Skid Plate
Ditch lights: Element LED Amber Cannon
Ditch light brackets: Anderson Design Fabrication
Headlight/Taillight blackout vinyls: Premium Auto Styling
How long have you owned the Crosstrek, and did you originally intend to lift it?
I've had it for a year and a half. Bought in June 2018. This is my first Subaru and I fully intended on lifting it. The only thing that changed from the original plan is the color – Dark Gray Metallic
Do you need to be mechanically inclined to have a lifted Subaru?
While having some basic wrench-turning knowledge can really help, you don't need to have a full shop or tool set to own a lifted Crosstrek. Chad had no problem finding a good auto shop to install the kit.
You mentioned that you had a shop do the suspension work on the Crosstrek. I think a lot of people want to lift their Subaru, but maybe don't have garage space or tools to do the install. Would you mind sharing who put the lift kit on the Crosstrek so that we could send people to a reputable shop in your area?
For sure! Total Auto Pros in Phoenix, AZ did the work. Gregg Feinstein installed the lift kit.
(Total Auto Pros can be found in our installer directory. Gregg is a great guy that does awesome work!)
Have you run in to any issues since lifting?
The lift was installed at 5k miles and I'm now at 28k – No issues so far. I was prepared for some minor handling differences since I've driven a lifted Wrangler and Xterra before. I even removed the sway bar from the Trek after an unfortunate run-in with a log in Prescott.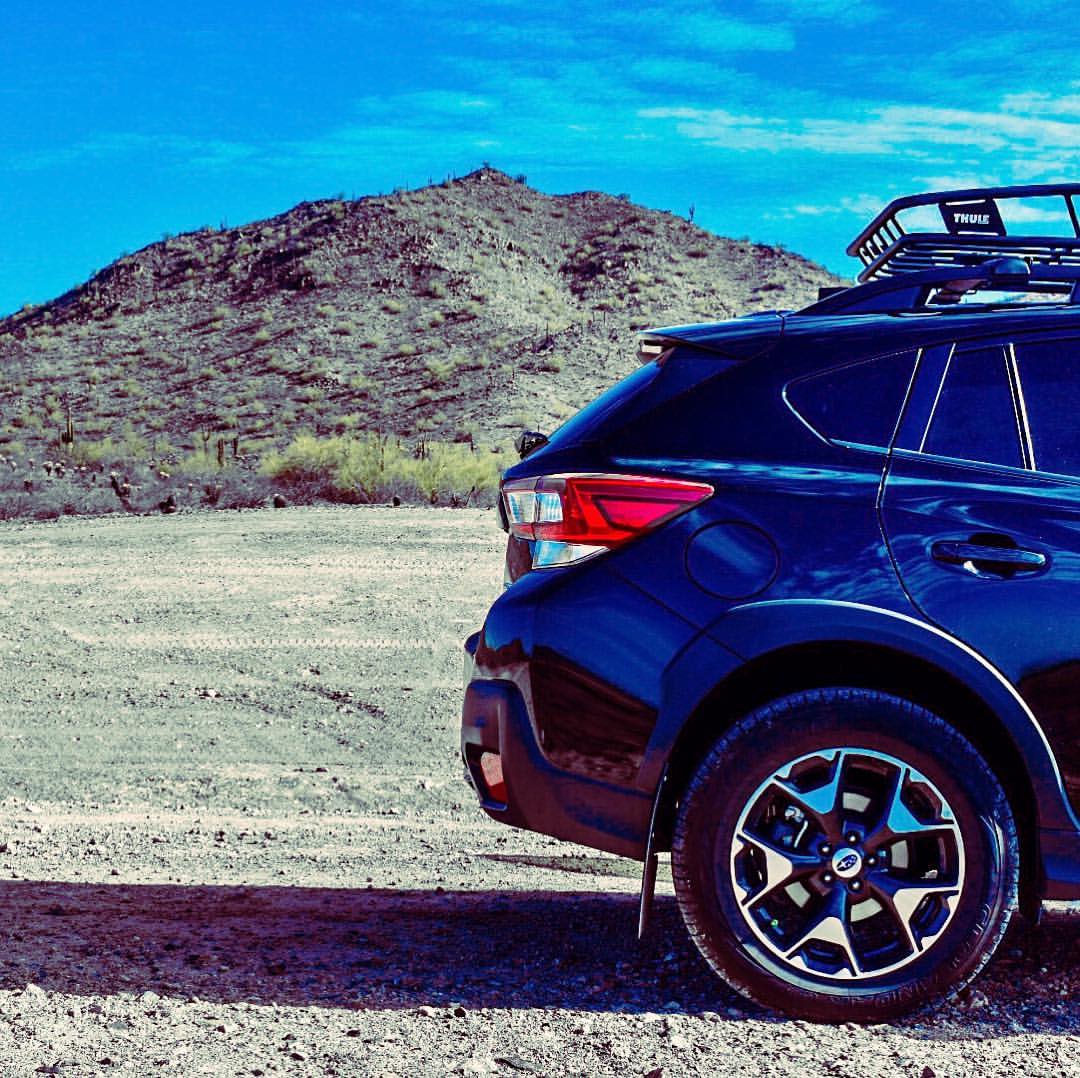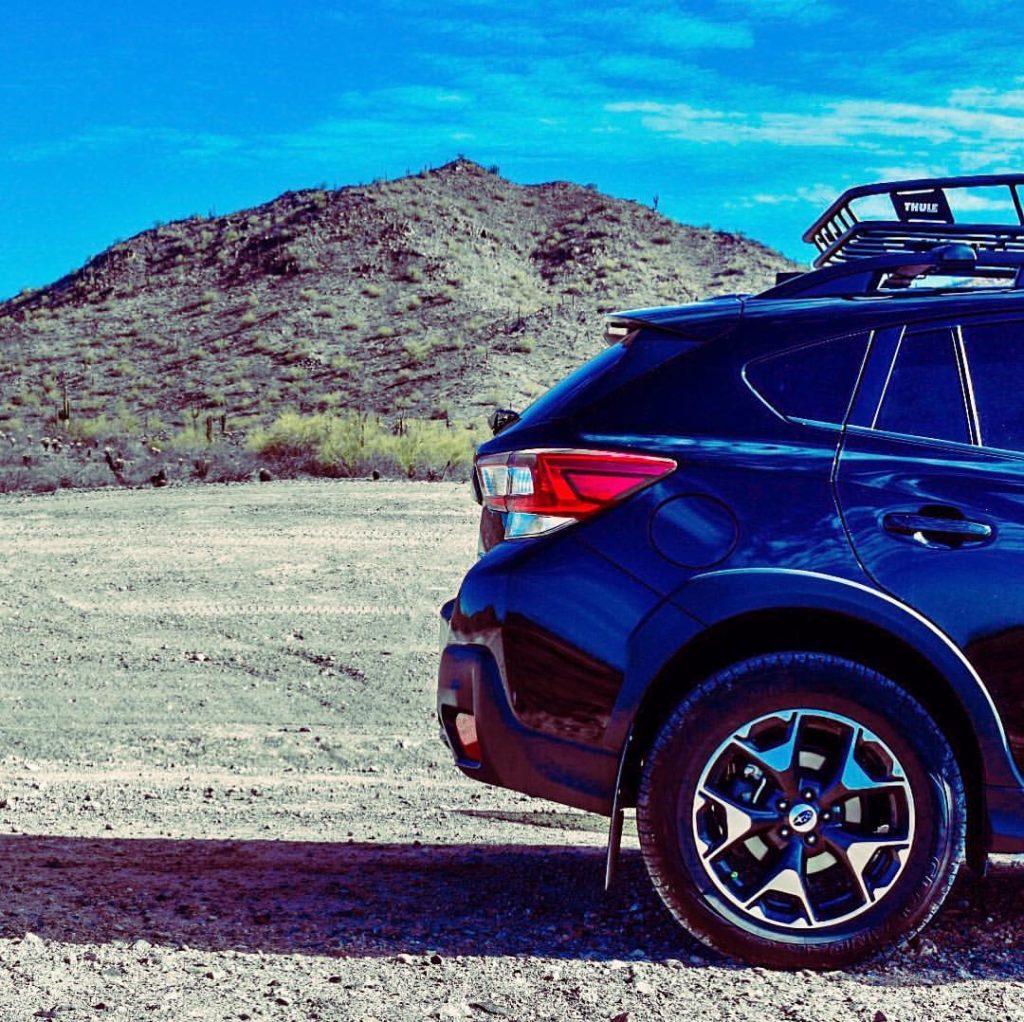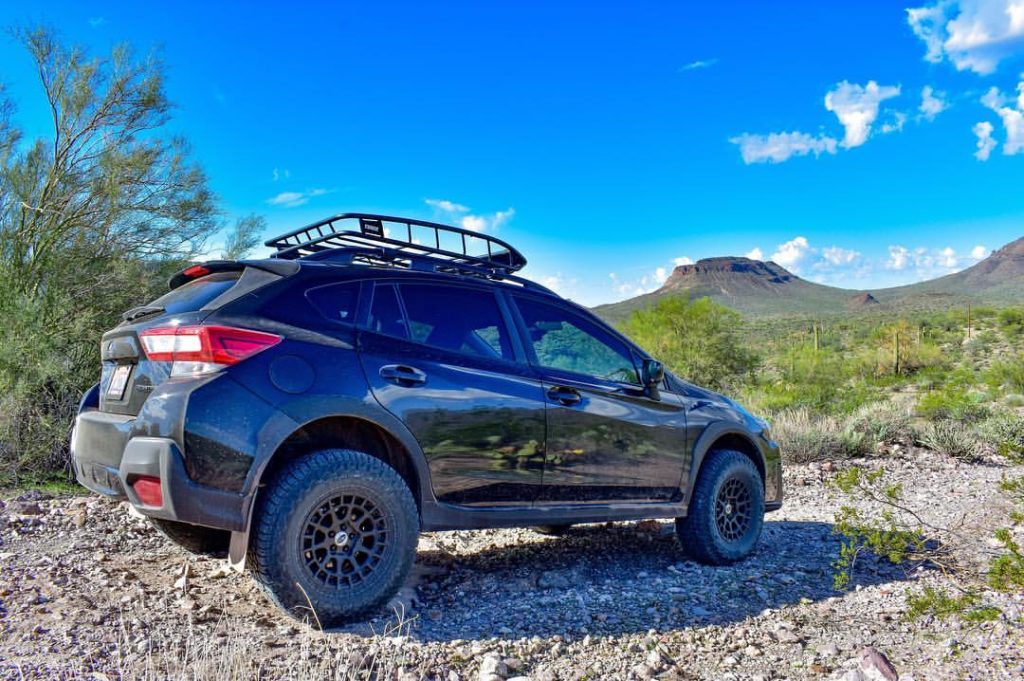 Where are some of your favorite places to take the Subaru off road?
Northern Arizona – Sedona, Prescott, and Phoenix area mostly. We are making a trip to East Texas later this month..  Colorado and Arkansas in 2020.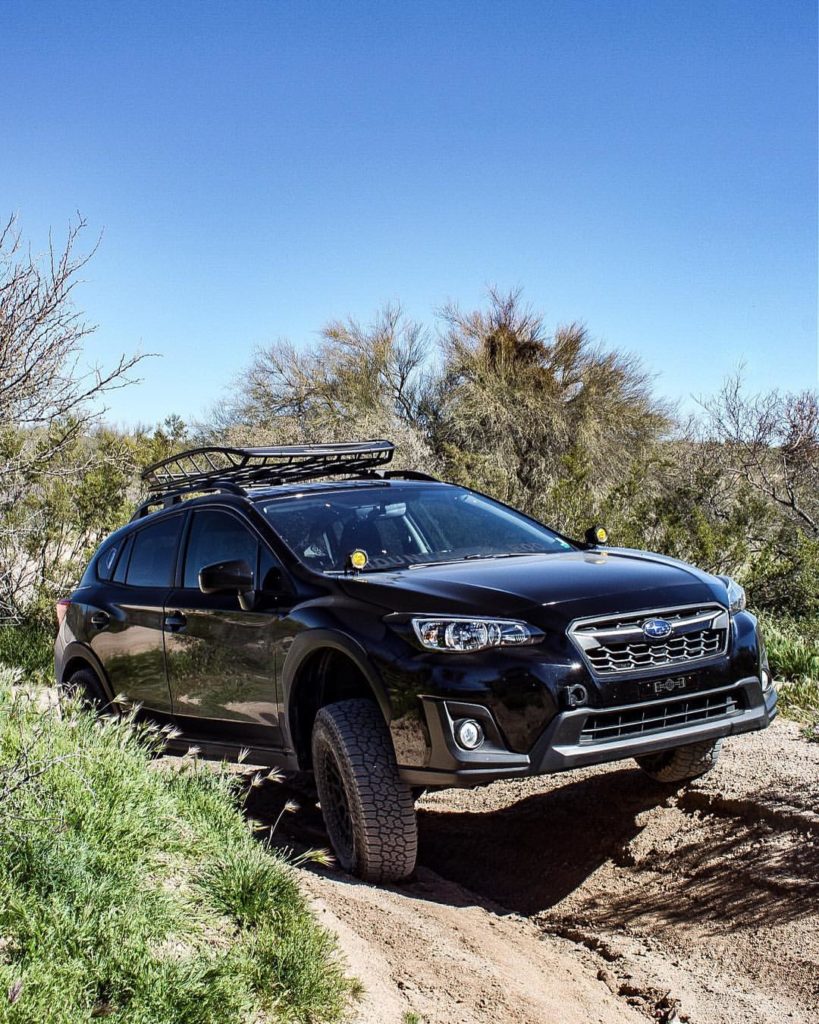 Future plans for the Crosstrek build:
Front\Rear bumper cut and replace with something tubular
A different roof rack system
More lights
Darker window tint
Exhaust
Vinyl wrap
You can find Chad's Subaru on Instagram by searching @azcrosstrek. Check him out and give him a follow!
Lift Your Crosstrek:
If you were curious about any of the parts in this build, you can find some of them below on Amazon without spending an arm and a leg.
As an Amazon Associate, we may earn from qualifying purchases.