4 Simple Ways To Improve Your Subaru's Headlight Brightness
Many Subaru owners have expressed their frustrations with underperforming headlights. There's nothing like driving down a dark forest road or trying to cruise along the freeway at 75mph when your headlights aren't projecting very well. Luckily there are some good options to help improve our cars capability at night.
Best Options For Improving Your Headlight Visibility:
Check Your Lenses
Use a Light Bar
Upgrade Your Halogen Bulbs
Swap To An LED Bulb
While there may be a wide range of opinions on this topic, we've come up with this short list of actions you can take to hopefully improve your low light visibility. If you still have issues or questions after considering these, we always recommend working with a professional prior to installing aftermarket car parts. 
The first thing to consider is the condition of your lens. Are they aimed properly? Are they yellowed and cloudy? If your lenses are oxidized heavily and have a yellowish appearance, you need to either have them replaced (It's usually not cheap) or purchase a restoration kit for about $25 at the local auto parts store. It usually takes under 1 hour and will really improve the reach of your lights.
PRO TIP: After doing a headlight restoration, we've had the absolute best luck if we've applied a good clear coat to both lenses. This gives your lenses a fantastic gloss and protects your headlights from oxidizing again due to UV exposure. However, don't use a cheap clear coat from the hardware store. You need a 2 part clear coat. If you don't have access to a paint gun, no worries. You can purchase the proper clear coat in an aerosol can. You need something that's designated as a 2K clear. It might be called "catalyzed" or "2 part" clear coat. These kinds of clear coats are chemically hardened like the clear coat on your Subaru's paint and won't chip, scratch, or soften up like regular spray paint. These clears will typically have a way for you to physically activate the two chemicals right before you begin spraying. 
Our favorite aerosol clear coat is the Spray Max 2K clear coat. You can check it out HERE. Don't forget to wear a respirator when using paint products. You do not want this paint in your lungs as it is even more detrimental than regular spray paint since it chemically hardens.
You might also want to check for condensation build up. This can degrade the quality and amount of light that is available to you. If your headlights contain any moisture, they need to be re-sealed, or replaced.
This is the best resource we've found for resealing your headlight housings:
For those of us who drive our Subaru's off-road, you may consider installing a light bar. However, they are not meant for on road use and they can be extremely bright for any oncoming vehicles you may encounter. They should be used only for off-road applications but they can add a ton of visibility on the trails. Some light bars can be neatly tucked behind the grille or placed on a "bull bar" accessory that is attached to your front bumper. Some other great places to mount auxiliary lights are on a roof rack or on the hood in the form of "ditch lights." Note that some light bars can cause glare when mounted to the roof and need to be aimed properly.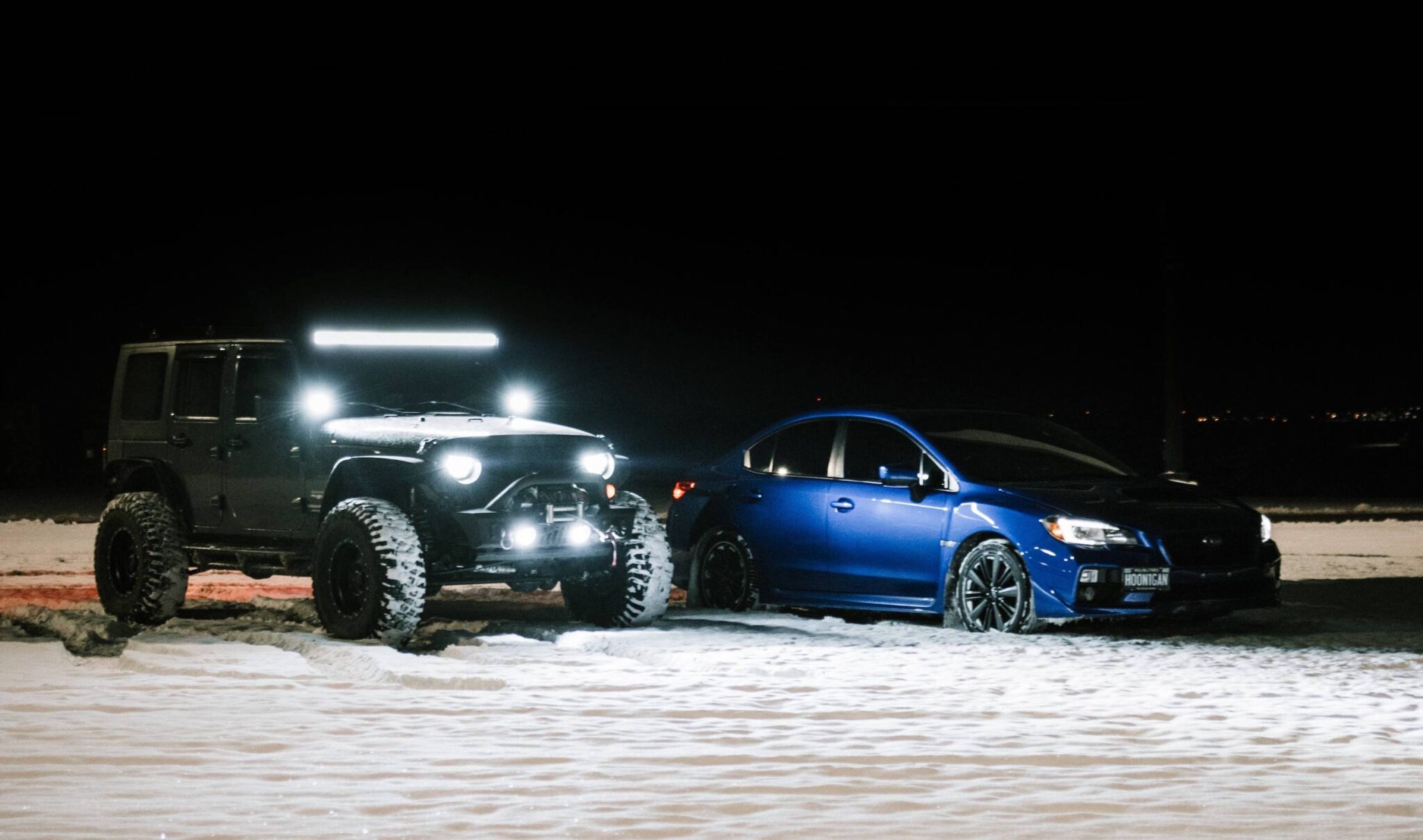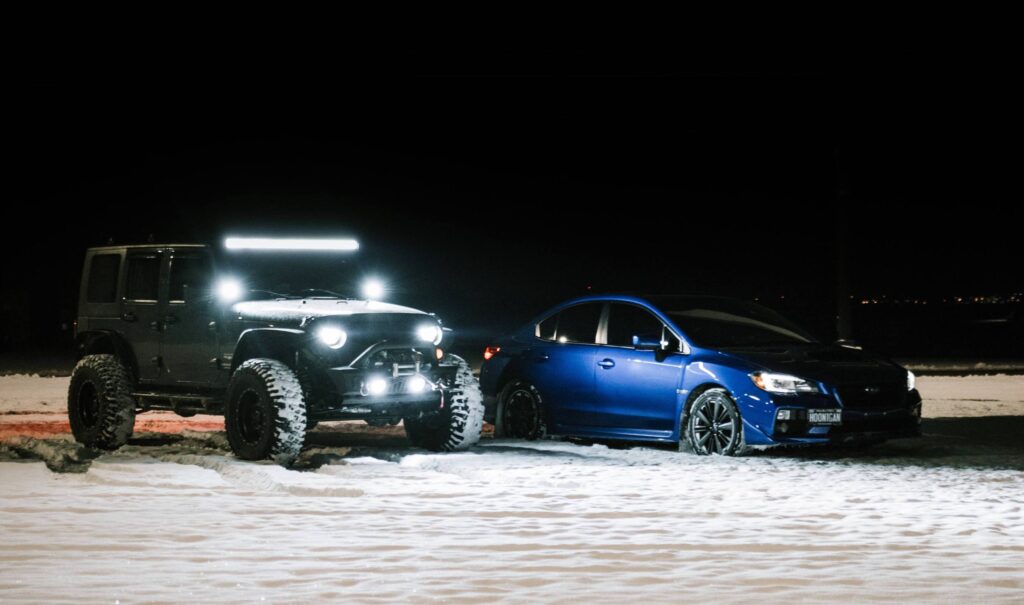 We've used this LED light bar. It's done great for us and was very affordable.
Check it out on Amazon HERE.
Upgrade Your Halogen Bulbs:
If your vehicle came equipped from the factory with halogen bulbs, you are likely struggling to see down the road at night. Luckily, there are some really good options out there for brighter bulbs that will make your driving experience more enjoyable – and safer.
If you do upgrade to a brighter bulb, remember that the lifespan will usually be shorter. This is because they run at much higher temperatures than most of the stock options out there. Fortunately, most of the top brands have managed to maximize bulb life even with the brightest options thanks to modern technology.
4 great halogen headlight options that you may consider for extra brightness:
Best Overall Value & Readily Available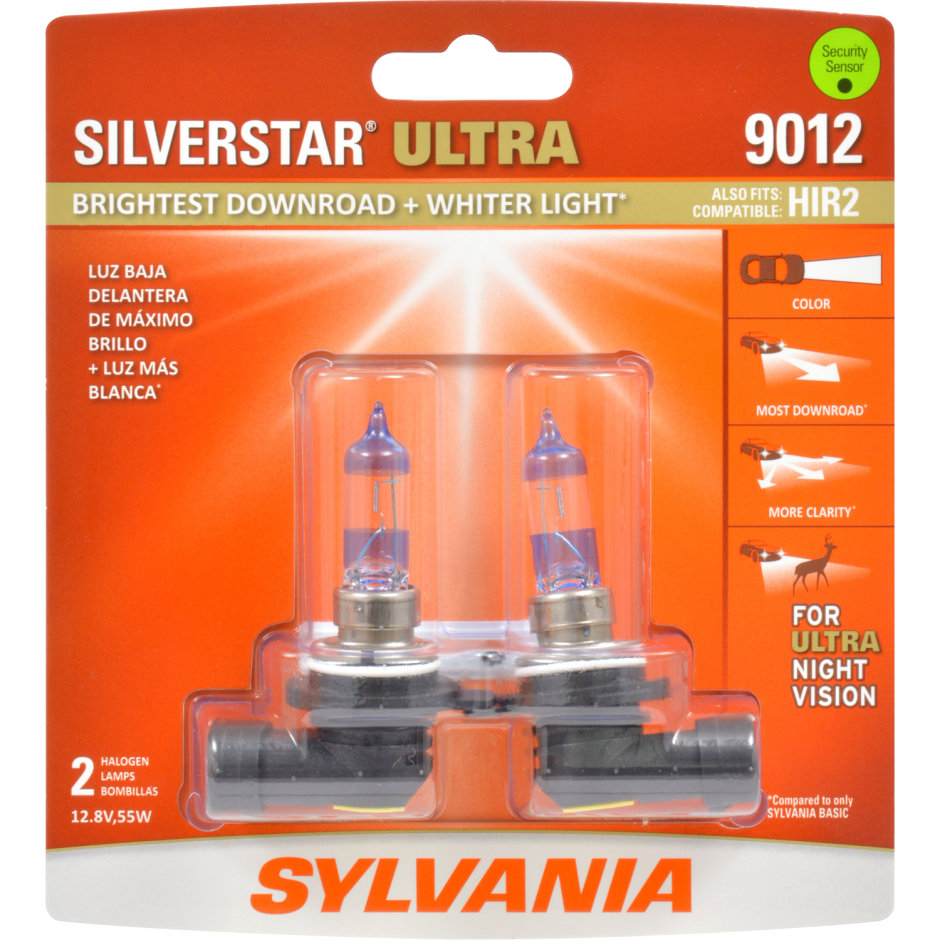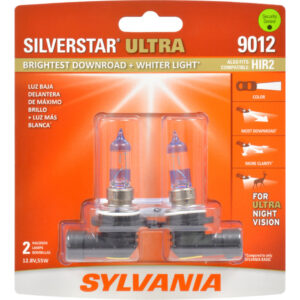 Coming in at 27% brighter than stock and #2 on Bulb Facts overall rating for aftermarket bulbs, the Sylvania Silverstar Ultras are a FANTASTIC option for anyone looking to upgrade. If you want excellent visibility without paying a ton, these are the way to go. They're usually around $40 and up depending on which model you need. 
I have personally used these and loved them. They do burn out quicker than stock, but don't let that scare you away from finally being able to see at night.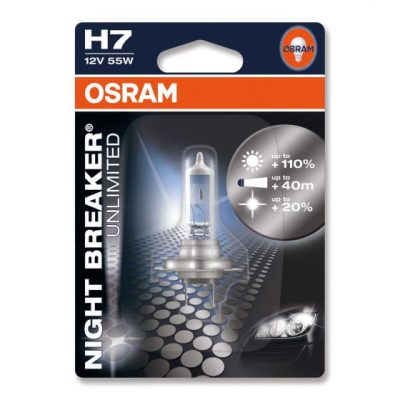 The Osram Night Breakers deliver up to 110% more light being cast on the road when compared to stock bulbs. Some have reported an additional 100 feet of light as well. Osram also uses a thicker and more supported coil design to help maintain a longer life. With these, you don't have to sacrifice as much durability to get more function.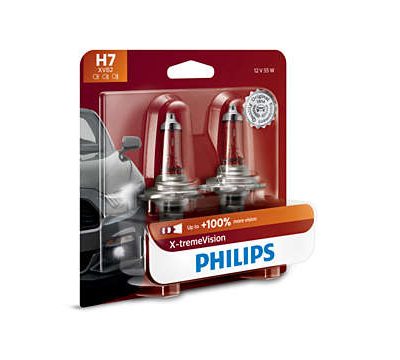 The X-treme Vision provides an increase of brightness up to 130%. They are also respected as being one of the longest lasting high performance bulbs available. Typically they can be purchased for under $30 and are plug and play. No wiring is necessary like the HID kits. They are a great all around bulb.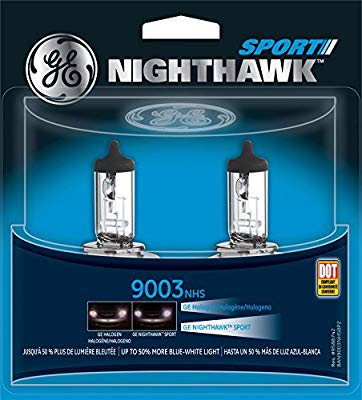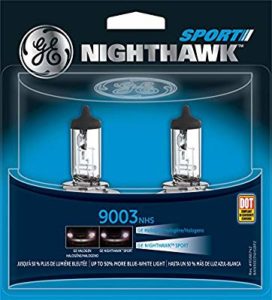 The Nightawks put out roughly 17% more light at a fantastic price point. This bulb is usually around $35-40 and is almost as bright as many xenon bulbs that cost  double that price. They are also much whiter in temperature than stock bulbs and come in a variety of sizes. Regardless of whether you drive a Subaru Forester, or a Toyota Tacoma, you should be able to get a set that works perfectly.
(Please double check compatibility with your vehicle prior to ordering.)
For Extreme Lighting Power: Upgrade To LED Bulbs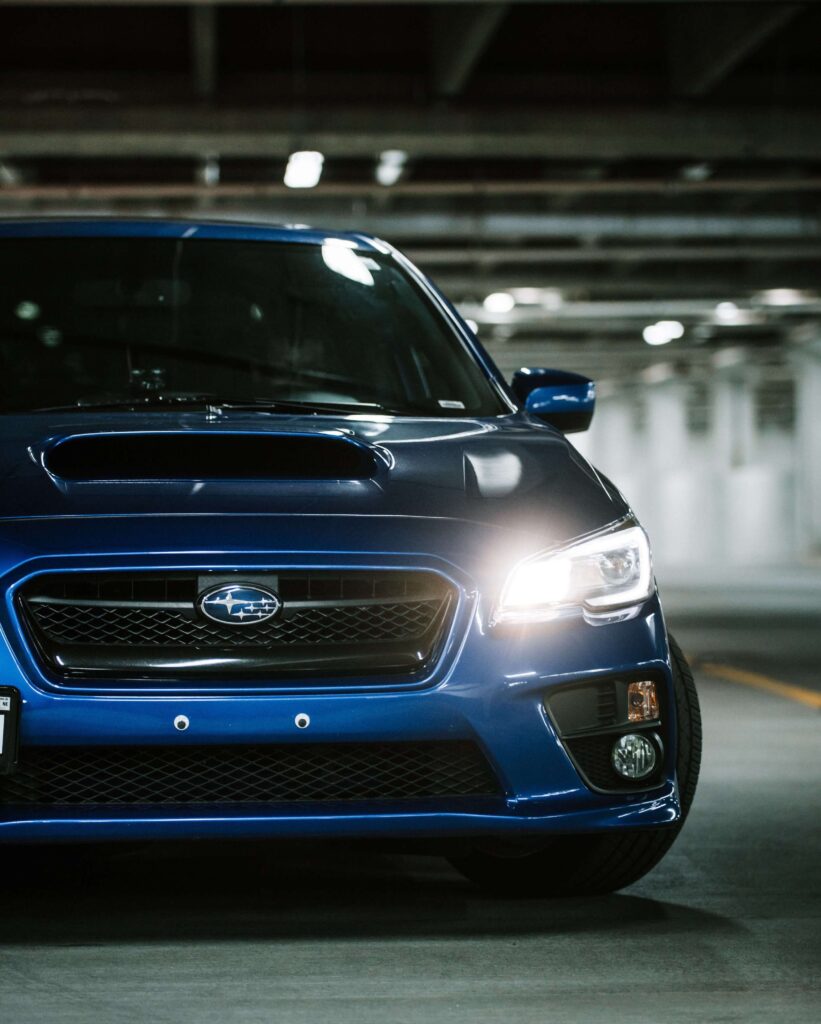 I currently have a set of LED bulbs in my Subaru and they are BRIGHT. Going with an LED bulb is best if you have a projector type headlight instead of a reflector type. The projectors help control the scatter of the light and keep you from blinding other drivers. After installing mine, I had to make sure the headlights were aimed properly so that they weren't hitting other drivers in the face.
The best part about LED bulbs is that they offer comparable light output to HID kits, but they require no additional installation. They are usually plug and play. LED's also last much longer than a traditional halogen bulb.
Please keep in mind that if you plan to upgrade to LED bulbs that you should only use reputable brands that have done the proper R&D. We really like Diode Dynamics LED bulbs.
Our Recommendation: Best Quality LED's For Subaru
We are currently using a set of these and love them. They're extremely bright  and have held up well. If you're thinking about running an LED, the Diode Dynamics are worth the money!
One reason I really like having LED headlights in a lifted/offroad vehicle is because they are more vibration resistant than the filaments in halogen bulbs. Over time, bumpy roads and aggressive driving can wear down the small filaments that you'll find in an incandescent bulb. With LED's this is almost a non-issue.
Always double check to make sure that you're ordering a bulb that fits your vehicle. If you have questions, check with a local mechanic to get their advice.
Have other ideas and products that you've used to give you more visibility at night? Let us know!
The information on Lifted Imports is strictly for educational purposes. All installation should be done by a professional.
As an Amazon Associate, we may earn from qualifying purchases