Protect your fenders and avoid throwing debris at other drivers with a Good Set Of mud flaps
If you've been a fan of Subarus for any amount of time, there's a good chance you've seen an STI ripping around town with really floppy mud flaps fluttering as it speeds off. Some people install these because they think it looks cool. But if your Subaru is lifted and has an aggressive wheel/tire setup, you should be running a mud flap.
Mud flaps can help prevent you from spraying mud, rocks, dirt, or rain up against your paint. Once you install a wheel with a low offset, such as a +15mm Method or Black Rhino wheel, you will notice that your tires poke out slightly past the fenders. As debris are thrown up onto your car, tiny scratches are created. In some cases, small dents can form and cause unnecessary damage to your car's paint leading to rust problems. I have also had a rock kick up and break my sideview mirror glass before. Mud flaps may not have prevented that, but it might have helped.
Not only is it better for your car's paint, but it's good to protect other drivers from any objects that can be kicked up into their windshield. On rainy days, the overspray from other cars can be really hazardous to other cars. A good set of mud flaps can keep water spray down and protect others from any debris that may clear out of your tires as you drive.
Another big reason to switch to an aftermarket rally style mudflap is that it allows for more room in the wheel well to install bigger tires. Many of us who lift our Subarus have to remove the stock mudflaps in order to fit an aggressive off-road tire since the OEM ones are bulky. The aftermarket options are much more low profile and sit closer to the fender.
Rally Armor (Top Overall Pick For Wide Range Of Subarus)
Rally Armor is one of the first brands to bring high quality mudflaps to the Subaru community. They've been offering polyurethane flaps since 2003 and have a long track record of delivering well made products accompanied by solid hardware.
Rally Armor flaps are one of the most flexible options available and are produced using premium materials right here in the USA. They can handle a lot of debris without tearing or taking on damage. The urethane construction allows for a nice glossy look that matches our cars paint really well. Most of the mudflaps on the market have a much more rough appearance.
We also really like the hardware that comes with RA flaps. The vehicle specific brackets that they supply are very robust and fit nicely. They use stainless steel fasteners that won't rust away after a few years. For those of us who hit trails a lot, this is a huge advantage.
Many consumers will appreciate that the Rally Armor kits are made for a wide range of vehicles. Some manufacturers limit their production to a smaller number of cars. But RA currently offers a set for many of the Subaru models.
Rek Gen Mud Flaps (Great Option For Real Off-Roading)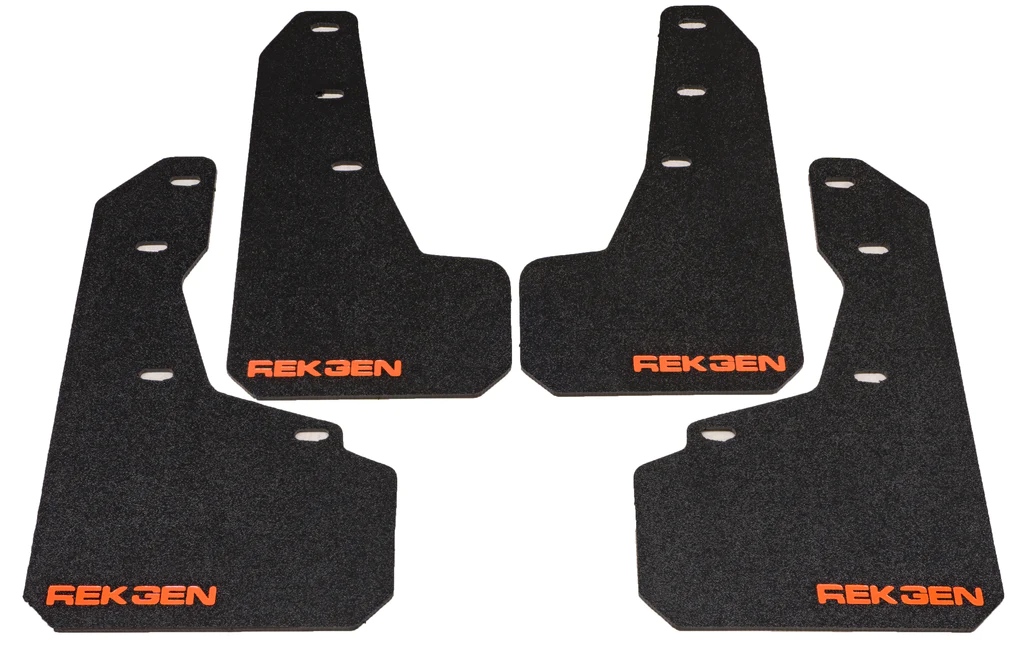 One of the first things I noticed about the Rek Gen mudflaps is the wide mounting holes and the aggressive cutouts. This allows them to not only accommodate a larger tire, but to be pulled in and out to accurately fit the width of the tire.
The RG mudflaps have a similar look to the Rally Armor's, but are made with a more rigid material that Rek Gen produces in-house. If you're not a fan of flexible flaps, this might be the right option for you.
These flaps are delivered with a very nice bracket for easy install and can be ordered with a wide range of different logo colors. I also like how the corners are clipped to reduce the chances of catching on obstacles without sacrificing coverage.
Keep in mind that as of now, Rek Gen offers mudflaps for certain WRX/STI models and the Crosstrek. If you own a different Subaru, you may want to look at a different company that makes something for your model.
Rokblokz (Most Custom Colors Available To Match Your Subaru Build)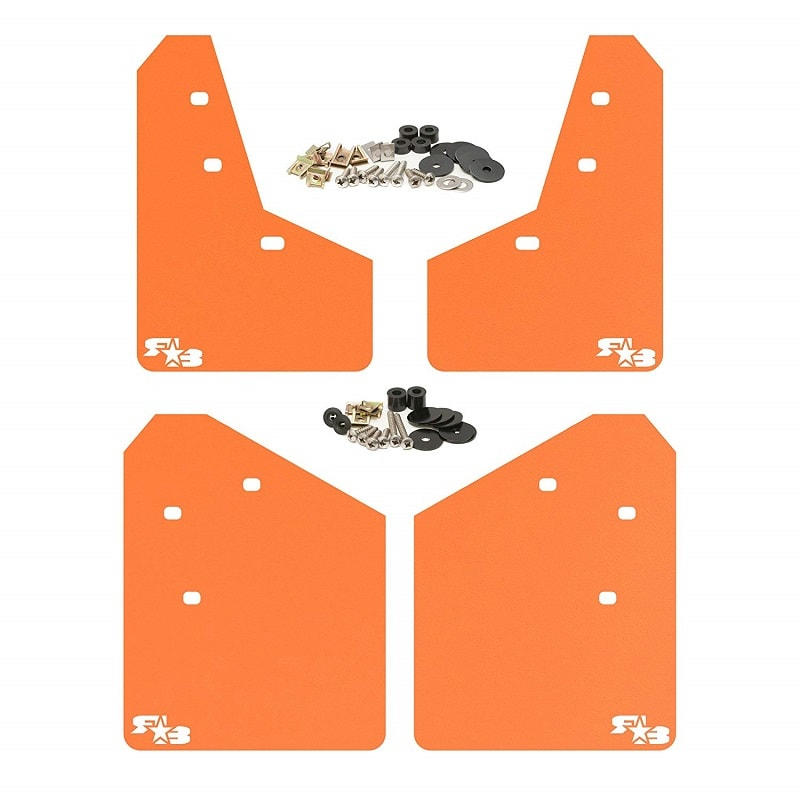 Rokblokz is a relatively new company when compared to some of the other industry giants. But they've wasted no time bringing a product to the market that gives people what they want – quality, and COLORS.
Whether you're looking for a mudflap to keep debris off your paint, or you want to dress up your Subaru, Rokblokz are a great option. They are slightly more rigid than the Rally Armor option and some folks may prefer this.
Rokblokz also offers multiple sizes for their flaps. If you own a lifted Subaru, the standard length is perfect. But if you happen to drive a lowered car, they make a shorter option that won't drag on the ground.
One thing I would like to see with Rokblokz is a more robust mounting system. The hardware they provide works well, but it would be cool to see them offer something like the bracket that Rek Gen and Rally Armor have. Aside from that small observation, they're a great mudflap!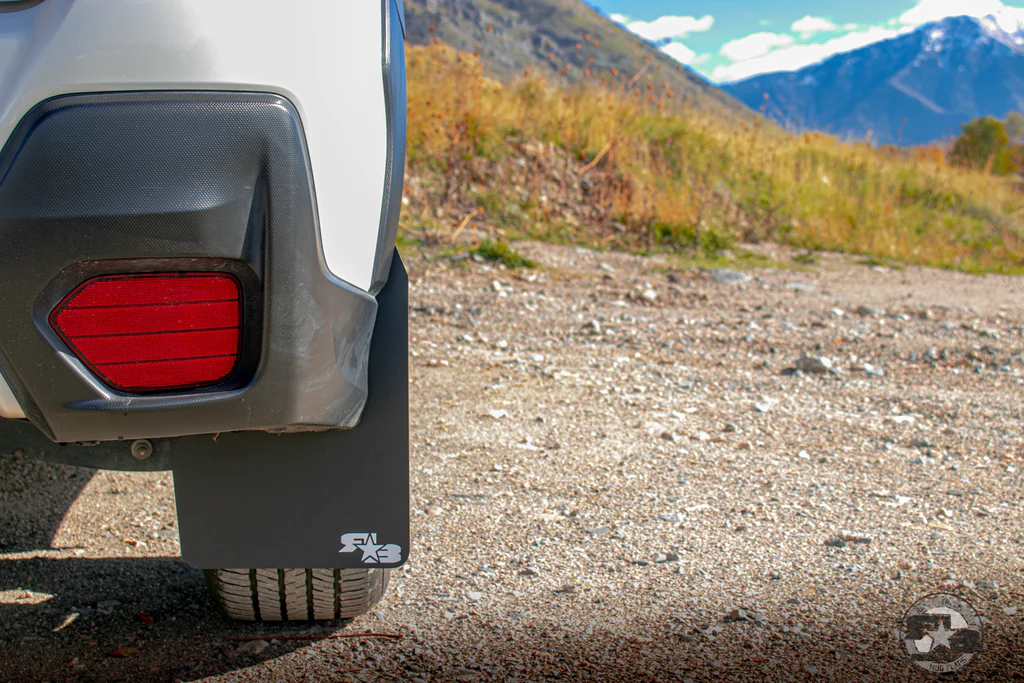 Photo: Rokblokz showing the fit and finish of their mudflaps installed on a 2018 Crosstrek. They stick out just enough to block debris but not look obnoxious.
Rally Armor Universal Mudflaps (Most Affordable DIY Option)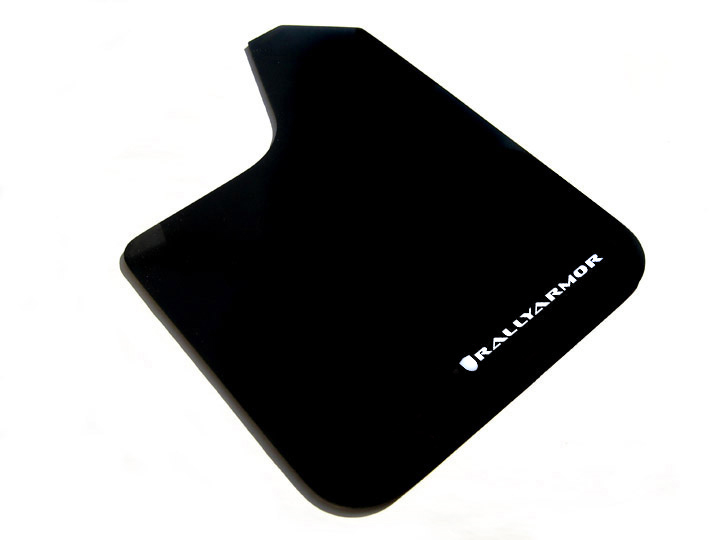 Building your Subaru on a budget? These universal Rally Armor flaps might be a great option for you.
If you're handy with tools and doing basic installs, these can be made to fit essentially any Subaru. They do require a little work to properly attach them to your car but if you're comfortable using a drill and making templates with cardboard, these are a fraction of the price (they're literally less than $30) when compared to other options.
Keep in mind that these aren't made with the same flexible polyurethane that RA uses for their direct fit flaps. They're a bit more rigid and slightly thinner.
I've run these on a couple of vehicles and they do begin to take on a warped shape after a few months of driving. I used a heat gun to warm them up and return them to their original form.
Whether you're shopping for mudflaps to create a visual effect, or something for a functional purpose, these options should be a great place to start. There may be some cheaper options out there, but these are the only brands we've found so far that we would recommend to friends or family. If you find something new that you have a good experience with, let us know so we can check it out!
Other Articles You May Find Helpful: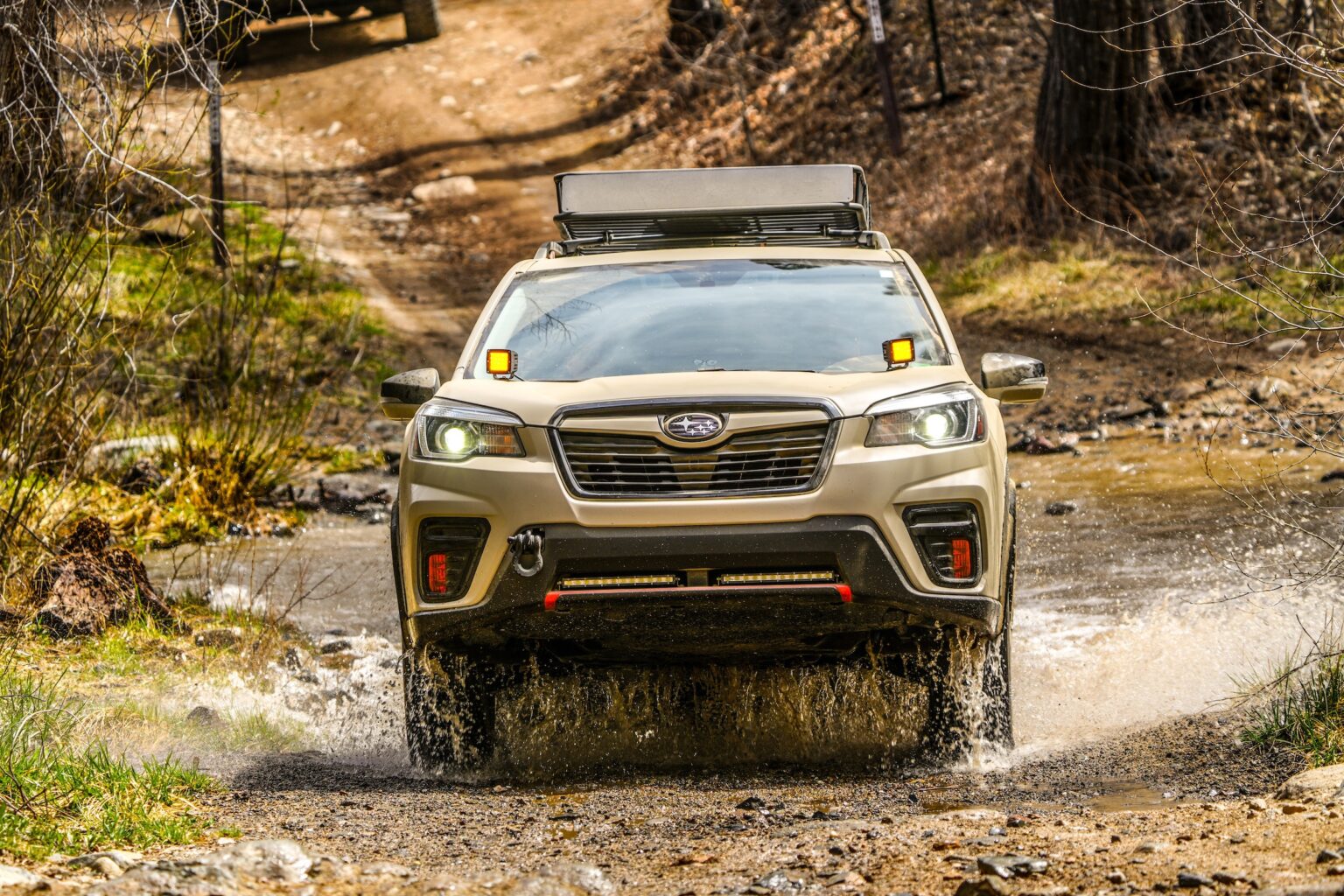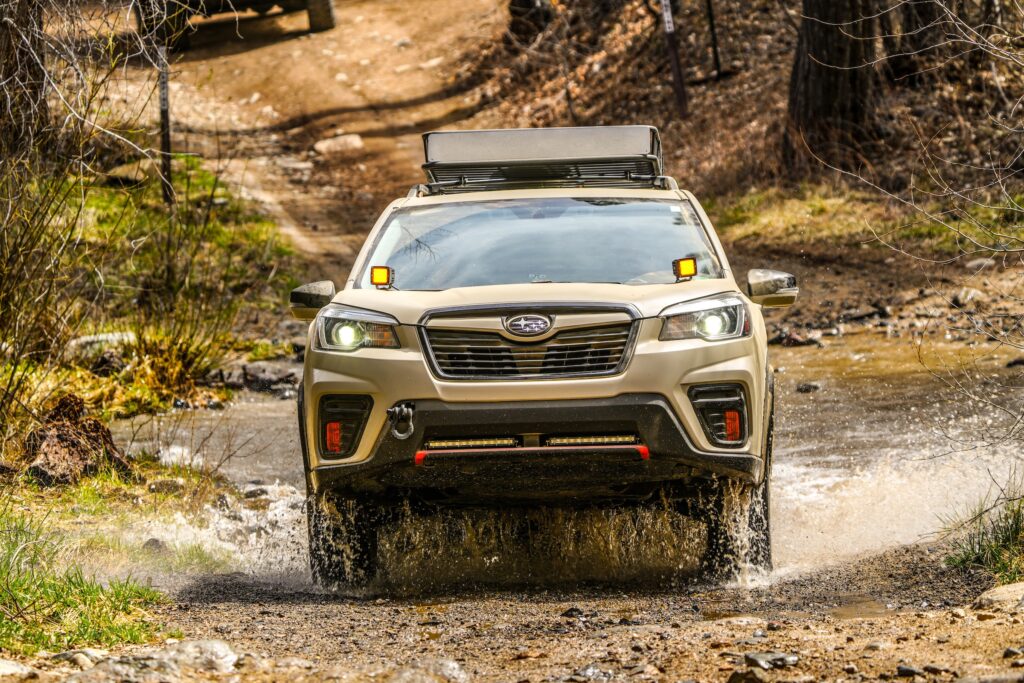 As an Amazon Associate we earn from qualifying purchases